Rio lives up to its pet name as the Marvelous City with its white beaches, towering mountains and scenic docks.
It is the second-largest city in Brazil and the state capital of Rio de Janeiro. The bustling city is best known for its sandy beaches, concerts, carnivals, football matches, music and its well preserved lush tropical forests.
This incredible city has thousands of entertainment options for the tourists who visit Rio; its amazing landmarks and diverse culture makes it a must-visit place. It has something to offer to people of all the ages so come and have a blast.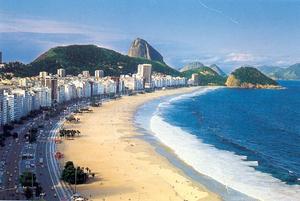 Copacabana
The Copacabana neighbourhood (which was just a small fishing village till the 1900's) flourished rapidly after the inauguration of...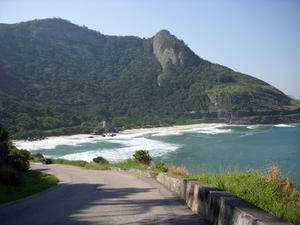 Prainha Beach
Prainha Beach, a beautiful beach is located 52 minutes drive southwest from Rio de Janeiro centre. Swimmers should be careful...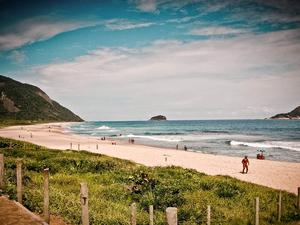 Barra da Tijuca Beach
Barra da Tijuca Beach is the longest beach in Brazil and stretches about 18 km from Morro do Joá to the Recreio dos Bandeirantes...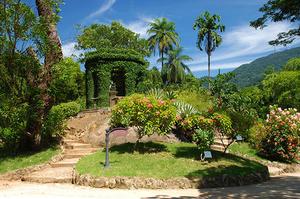 Botanical Gardens
The Botanical Gardens also known as Jardim Botanica is the place where man and nature reside in perfect harmony...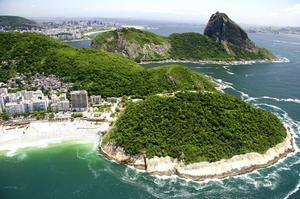 Morro do Leme
Located along the Atlantic coast, Morro do Leme is an environmentally protected area that secures the Copacabana beach...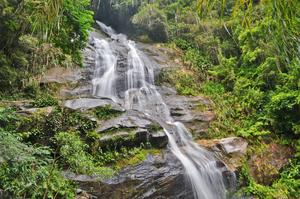 Tijuca National Park
Covering some 32 km², Parque Nacional da Tijuca is the world's largest urban forest in the city of Rio de Janeiro. Tijuca National Park is home to hundreds of Amazonian species of plant and animal life...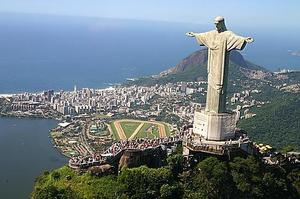 Christ the Redeemer
The statue of Christ the Redeemer (Cristo Redentor) is part of the new edition of the Seven Wonders of the World.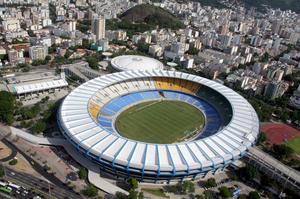 Maracanã Stadium
Until recently the Maracanã Football Stadium was the largest football stadium in the world.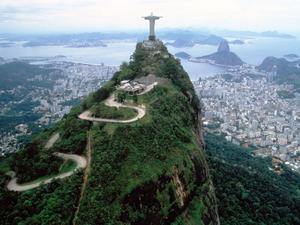 Sugarloaf Mountain
Named after the traditional sugarloaves used during the yesteryears, the Sugarloaf Mountain is a tall 395 meter peak rising at the Guanabar Bay in the Atlantic Ocean.
Recommended Activities