Visa Requirements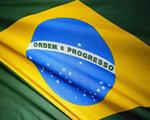 Do I need a visa to go to Rio de Janeiro, Brazil?
Visitors must obtain a visa from the Brazilian diplomatic mission to enter Brazil unless they come from a visa-exempt country. Also, their passport must be valid for at least six months from the date of entry.
Visa exemption
Passport holders of the following countries do not require a visa to visit Brazil for up to 90 days. An identity document is accepted instead of a passport in some cases.
| | | |
| --- | --- | --- |
| Albania | Andorra | Antigua & Barbuda |
| Argentina | Armenia | Australia |
| Bahamas | Barbados | Belarus |
| Belize | Bolivia | Bosnia & Herzegovina |
| Canada | Chile | China |
| Colombia | Costa Rica | Dominica |
| Dominican Republic | Ecuador | El Salvador |
| European Union | Fiji | Georgia |
| Grenada | Guatemala | Guyana |
| Honduras | Hong Kong | Iceland |
| Indonesia | India | Israel |
| Jamaica | Japan | Kazakhstan |
| Liechtenstein | Macau | Malaysia |
| Mexico | Moldova | Monaco |
| Morocco | Mongolia | Montenegro |
| Nicaragua | Namibia | New Zealand |
| Norway | North Macedonia | Panama |
| Paraguay | Philippines | Peru |
| Qatar | Russia | Saint Kitts & Nevis |
| San Marino | Saint Vincent & Grenadines | Serbia |
| South Africa | Seychelles | Singapore |
| Suriname | Sovereign Military Order of Malta | South Korea |
| Switzerland | Thailand | Trinidad & Tobago |
| Tunisia | Turkey | Ukraine |
| United Kingdom | United Arab Emirates | United States |
| Uruguay | Vatican City | Venezuela |
Visas are not needed for airport transit, provided the travellers do not leave the international transit area.
Spanish citizens must hold proof of sufficient funds, confirmed hotel booking or a notary certified letter of invitation from a Brazilian resident and documents required for their next destination. Business travellers are exempted from these requirements provided they have an original letter from their company stating the purpose of the visit.
Diplomatic, official and service passports
Diplomatic, official or service passport holders of countries exempt from visit visas, except citizens of Andorra, Liechtenstein, Monaco and New Zealand. Diplomatic, official or service passport holders of Australia, Canada and the United States do not need a visa if travelling for tourism. Also, Diplomatic, official or service passport holders of Algeria, Angola, Azerbaijan, Bahrain, Benin, Botswana, Burkina Faso, Burundi, Cambodia, Cameroon, Cape Verde, China, Congo, Egypt, Equatorial Guinea, Ethiopia, Gabon, Ghana, Guinea-Bissau, Haiti, India, Ivory Coast, Jordan, Kenya, Kyrgyzstan, Laos, Lebanon, Malawi, Mali, Mauritania, Mozambique, Myanmar, Nepal, Nigeria, Oman, Saint Lucia, São Tomé and Príncipe, Senegal, Sri Lanka, Sudan, Tanzania, Togo, Vietnam and Zambia do not need a visa.
Required Documents
Applicant's passport, valid for no less than 6 months
Soiled, damaged or defaced passports will not be accepted
Duly filled and signed visa application form
Passport-size photographs
Originals and one complete set of photocopies of return or onward ticket or proof of means of support during the applicant's stay in Brazil (recent bank and credit card statements, payslips, are accepted as proof).
Certificate of vaccination, where necessary
For applicants participating in conferences, seminars, artistic or sports events, a letter from the organisers.
Receipt of payment of the consular fee.
Foreign nationals submitting visa applications to the Brazilian Ministry of External Relations are subject to an additional fee.
Travel restrictions related to COVID-19:
Due to the global COVID-19 pandemic, Brazil, like many other countries, may have specific entry requirements or restrictions in place, including testing, quarantine, or vaccination requirements. It is essential to check the latest information from the Brazilian authorities or your nearest consulate or embassy before planning your travel to Rio de Janeiro, Brazil.
Please note: The information on this page is for general information purposes only. Any reliance on such information is therefore strictly at your own risk. Please get in touch with your nearest embassy for accurate, up-to-date information.
Recommended Activities