Visa Requirements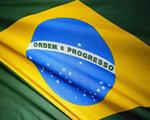 Are you applying for a visa to travel to Rio de Janeiro, Brazil?
To enter Brazil, you need a valid passport which is valid for at least six months from the date of entry.
Tourists visiting Brazil must have a return ticket and enough funds for their stay.
Rio Visa for Tourist
Rules
For Foreign citizens travelling to Brazil as tourists, as participants in conferences, seminars, artistic or sports events.
Citizens of countries exempted from requiring a Brazilian Visa: Andorra, Argentina, Austria, Bahamas, Barbados, Belgium, Bolivia, Bulgaria, Chile, Colombia, Costa Rica, Croatia, Czech Republic, Denmark, Ecuador, Finland, France, Germany, Greece, Guatemala, Guyana, Honduras, Hungary, Iceland, Ireland, Israel, Italy, Liechtenstein, Luxembourg, Macau, Malaysia, Monaco, Morocco, Namibia, the Netherlands, New Zealand, Norway, Panama, Paraguay, Peru, the Philippines, Poland, Portugal, Romania, San Marino, Slovakia, Slovenia, South Africa, South Korea, the Sovereign Order of Malta (citizens of Malta must have a visa), Spain, Suriname, Sweden, Switzerland, Thailand, Trinidad & Tobago, Tunisia, Turkey, United Kingdom, Uruguay, the Vatican and Venezuela.
The first entry into Brazil must be no later than 90 days after the visa is issued.
A foreign citizen may stay in Brazil up to a maximum period of 90 days, and once he has entered Brazil, the stay may be extended up to another 90 days, making it a maximum of six months stay.
Application for the extension should be made at least two weeks before the expiry of the visa.
Paid or unpaid employment of tourists in Brazil is strictly prohibited.
An Embarkation/Disembarkation card, provided to all visitors by the Brazilian Immigration authorities (DPMAF), must be filled in and signed appropriately and submitted to authorities upon arrival and when leaving Brazil.
Required Documents
Applicant's passport, valid for no less than 6 months
Soiled, damaged or defaced passports will not be accepted
Duly filled and signed visa application form
One passport-size photograph
Originals and one complete set of photocopies of return or onward ticket or proof of means of support during the applicant's stay in Brazil (recent bank and credit card statements, payslips, are accepted as proof).
Certificate of vaccination, where necessary
For applicants participating in conferences, seminars, artistic or sports events, a letter from the organisers.
Receipt of payment of the consular fee.
Foreign nationals whose visa applications must be submitted to the Brazilian Ministry of External Relations are subject to an additional fee.
Information Concerning Vaccinations When Travelling To Brazil
For children aged between three months and six years, proof of vaccination against polio is compulsory (vaccination booklet from local clinic or letter from GP).
An international certificate of vaccination against yellow fever is compulsory for travellers who, within three months before their arrival in Brazil, have visited or been in transit through any of the following countries: Angola, Benin, Bolivia, Burkina Faso, Burundi, Cameroon, Central African Republic, Chad, Colombia, Cote d'Ivoire, the Democratic Republic of the Congo, Ecuador, Equatorial Guinea, Ethiopia, French Guiana, Gabon, Gambia, Ghana, Guinea, Guinea Bissau, Guyana, Kenya, Liberia, Mali, Mauritania, Niger, Nigeria, Panama, Peru, Republic of the Congo (Brazzaville), Rwanda, Sao Tome and Principe, Senegal, Sierra Leone, Somalia, Sudan, Suriname, Tanzania, Togo, Trinidad and Tobago, Uganda, Venezuela.
Vaccination against yellow fever is recommended for all travellers when visiting the following states of Brazil: Acre, Amapá, Amazonas, Bahia, Distrito Federa l, Espírito Santo, Goiás, Maranhão, Minas Gerais, Mato Grosso, Mato Grosso do Sul, Pará, Paraná, Piauí, Rio Grande do Sul, Rondônia, Roraima, Santa Catarina, São Paulo, Tocantins.
Please note: The information contained in this website is for general information purposes only. Any reliance you place on such information is therefore strictly at your own risk. Please contact your nearest embassy for accurate, up-to-date information.
Recommended Activities