Rio de Janeiro Museums
Rio de Janeiro is famous for its natural beauty, rainforests and pristine beaches. Rio is also a good option for art and history lovers. The city of Rio has a wide variety of museums and cultural spaces. Being the residence of the Portuguese Royal Family, it is no wonder that the city has beautiful buildings and historic museums for visitors to explore. Some museums have fascinating exterior facades, while some are dedicated to modern and contemporary art.
We have listed the best museums in and around Rio de Janeiro. If you're interested in knowing about Brazilian art, culture, and traditions, then look no further!

Museu de Chácara do Céu
Former home of art patron and industrialist, Raymundo Ottoni de Castro Maysa, Museu de Chácara do Céu displays a variety of modern art by artists such as Lygia Clark and Portinari.
It also contains Brazilian artefacts dating back to the 17th and 18th centuries. Parque das Ruínas, famously known for staging musical concerts is connected to the museum. The park is not only aesthetically pleasing, but also contains the ruins of the house that belonged to Brazilian heiress Laurinda Santos Lobo. Before the heiress died in 1946, professors and some of the best artists from Rio used to gather here.
Tourists visit this attraction not only because it is a learning portal, but also to enjoy panoramic views of Centro and Baía de Guanabara.

Planetário da Cidade do Rio de Janeiro
The Rio Planetarium is devoted to spreading knowledge about astronomical studies, including the universe, moons, sun, stars, galaxies and planets. All this information can be gathered by visiting the different. It is dedicated to astronomy and sciences to the population. It manages two planetariumsː the planetarium of Gávea and the planetarium of Santa Cruz. This planetarium is a perfect place for curious children.
Address: Rua Vice-Governador Rubens Berardo, 100 – Gávea, Rio de Janeiro, Brazil.
Museu de Republica
The Catete Palace, which was the seat of the Brazilian government from 1897 to 1960, has witnessed some important political and historical events.
When Brasilia became the capital, Catete Palace was turned into the 'Museu de Republica'. The museum features an exhibition of various art and Republican items, among which is the gun Vargas used to shoot himself and the shirt he wore at the time. The Catete underground rail station is adjacent.
Address: R. do Catete, 153 - Catete, Rio de Janeiro, Brazil.
Museu de Ciência da Terra
The museum is a geological museum situated in Rio de Janeiro. The museum was part of the National Exposition of Brazil in 1908. The collection includes fossils, minerals, dinosaur replicas and geological exhibits. It is an educative museum for children with impressive statues and artefacts.
Address: 404, Av Pasteur, Rio de Janeiro, Brazil.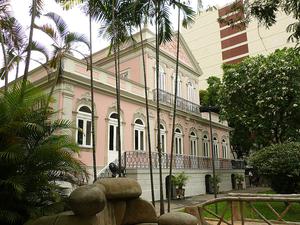 Fundação Casa de Rui Barbosa
This museum (formerly known as Museu Casa De Rui Barbosa), located in the neighbourhood of Botafogo, used to be the home of the famous Brazilian diplomat and journalist, Rui Barbosa. He was responsible for forming Rio de Janeiro's socio-economic development at the start of the 20th Century. The museum features a permanent exhibition of Rui Barbosa's personal possessions and a library with books and documents.
Address: R. São Clemente, 134 - Botafogo, Rio de Janeiro, Brazil.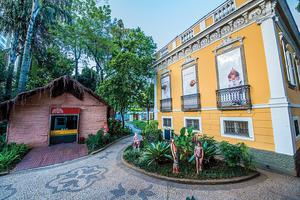 Museu do Índio
Started by Darcy Ribeiro, O Museu do Indio (the Museum of the Indian) is the only museum that highlights displays dedicated to various cultures worldwide.
It is the only official institution that protects various traditions and cultural diversity of 270 groups to conserve and enrich the heritage of Brazil. Thousands of ethnographic, local and foreign publications and other artefacts are on display.
Address: Rua das Palmeiras, 55, Botafogo Rio de Janeiro, Brazil.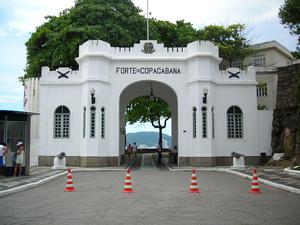 Forte de Copacabana
To defend Guanabara bay, Fort Copacabana was built in 1914. The fort houses Museu Histórico do Exército (Army Historial Museum) that acted as Brazil's premier defences against attack. The museum exhibits military memorabilia dating back from the start of the Portuguese colony to the 19th century.
Address: Praça Cel. Eugênio Franco, 1 Copacabana, Rio de Janeiro, Brazil.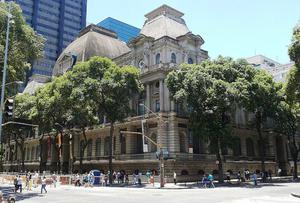 National Museum of Fine Arts (Museu Nacional de Belas Arte: MNBA)
The museum established in 1937 exhibits over 20,000 pieces of Brazilian art dating back to the 17th to 19th century. The collection includes folk art, African art, paintings, sculptures, drawings and prints. The library of the museum has a collection of over 19,000 titles.
Address: Av. Rio Branco, 199 - Centro Rio de Janeiro, Brazil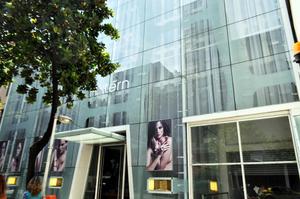 Museu H. Stern
Located in Ipanema, next door to the Museu Amsterdam Saucer, this museum holds a permanent exhibition of jewellery by the famous Jeweller H Stern. The museum also features the procedure of converting rough stones into impressive jewels by craftsmen and goldsmiths.
Address: Av. Rio Branco, 128 Pte - Centro, Rio de Janeiro, Brazil.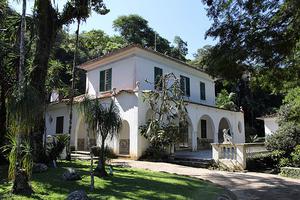 Museu do Açude
Museu do Açude, located in the Tijuca Forest, is dedicated to celebrating the cultural heritage of Brazil. Initiated by Castro Mayo in the early 20th century, the architecture and layout of the museum are typically Portuguese. The collection includes copies of rare sculptures, namely Chinese, Indian, Indochinese and porcelain of different origins. Brazilian furniture, silver wares, French crystals, and Portuguese earthenwares are also exhibited here.
Address: Estrada do Açude, 764, Alto da Boa Vista, Rio de Janeiro, Brazil.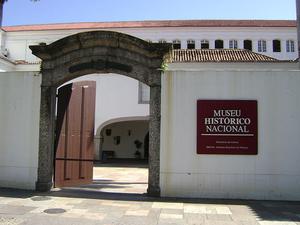 National Historical Museum (Museu Histórico Nacional)
The National Historical Museum is one of the most important museums in Brazil. Spread over an area of 20,000 sq.metres, the museum puts a display of over 287,000 pieces of work. Among them, the important ones are: The Imperial throne of Pedro II of Brazil, indigenous vases, The Battle of Riachuelo and carriages of the imperial era.
Address: Praça Mal. Âncora, s/n - Centro, Rio de Janeiro - RJ, 20021-200, Brazil.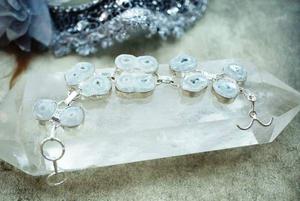 Piqsels

Museo Amsterdam Sauer (Amsterdam Sauer Museum)
The Amsterdam Sauer Museum exhibits a remarkable collection of valuable stones as well as a couple of life-size models of mines. It is located next door to the Museu H. Stern, which is another interesting museum to visit in the neighbourhood of Ipanema in Rio.
Address: Rua Garcia d'Avila, 105 - Ipanema, Rio de Janeiro, Brazil.
Recommended Activities