Make the most of your holiday with our list of to-do things in Rio de Janeiro. Explore the sensation of sun and sand on the hot Copacabana and Ipanema beaches. Experience the rhythm of this amazing city by visiting the various beaches, museums, art galleries, mountains, parks and last but certainly not the least the famous Rio Carnivals.
Cheer for your favourite football team on soccer stadium, take a walking tour through the best destinations in Rio or go trekking into the Tijuca national park our exclusive list includes all the most recommended activities and attractions in Rio along with the time needed to complete them.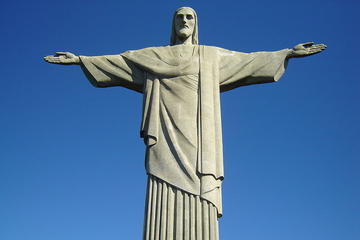 Corcovado Mountain and Christ Redeemer Statue Half-Day Tour
Take an afternoon tour to Corcovado Mountain topped with the iconic statue of Christ the Redeemer. You'll travel through the Tijuca Rain Forest by cog train to Corcovado Mountain for breathtaking views of one of the world's most beautiful cities. This afternoon tour takes you to Rio's most famous attraction, leaving you with time in the day free to explore Rio on your own.
CHECK AVAILABILITY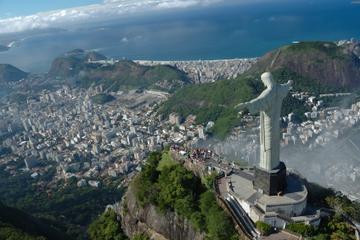 Corcovado Mountain, Christ Redeemer and Sugar Loaf Mountain Day Tour
Combine two of Rio's most popular tours on a full-day excursion packed with breathtaking views. In the morning, you'll enjoy a panoramic city tour and have the opportunity to ride a cable car to the top of Sugar Loaf Mountain. After lunch, you'll travel through the Tijuca Rain Forest by cog train to the statue of Christ the Redeemer on top of Corcovado Mountain. This tour is an excellent option if your time in Rio de Janeiro is limited, giving you the best of Rio in one great day.
CHECK AVAILABILITY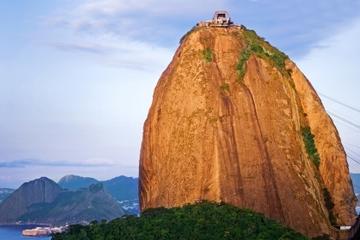 Half Day Tour: Sugar Loaf, Copacabana, Ipanema and Leblon Beaches
Enjoy an half day tour in Rio de Janeiro visiting the iconic Sugar Loaf and the beaches of Copacabana, Ipanema and Leblon. The tour includes hotel pickup and drop-off and is accompanied by a professional guide.
CHECK AVAILABILITY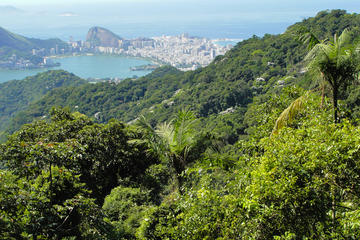 Tijuca Rain Forest Jeep Tour from Rio de Janeiro
Hop in an open Jeep for a morning tour of the Tijuca Forest in Rio de Janeiro, also known as Tijuca National Park. This section of Brazil's Mata Atlântica (Atlantic Forest) offers panoramic views from Vista Chinesa (Chinese View). Your 4-hour eco-tour includes an easy hike with a guide, giving you the chance to spot monkeys, birds and butterflies — even sloths! You'll be amazed by the remarkable contrast of a tropical rainforest right at the edge of a big city.
CHECK AVAILABILITY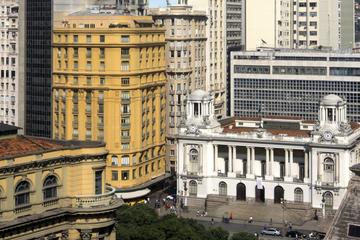 Rio de Janeiro Historical Architecture Sightseeing Tour
There's so much more to Rio de Janeiro than Carnival and Copacabana. On this 4-hour guided tour, visit some of Rio's most beautiful historical buildings and gain insight into the city's past and contemporary culture. Admire the opulence of the Imperial Palace in Praça XV, Centro Cultural Banco do Brasil, and the National Library — the largest in all of Latin America. Stop at St Benedict Monastery and the Church of Our Lady of Candelária as well. Bonus: Hotel transport is included.
CHECK AVAILABILITY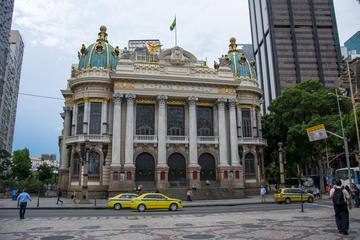 Santa Teresa and Historic Center with Photo Service
Enjoy a private combo tour with a professional photographer. Visit the Historic Center and Santa Teresa and take home a digital album in high resolution (DVD and online back up) as well as a printed souvenir photo.Your tour includes hotel pickup and drop-off.
CHECK AVAILABILITY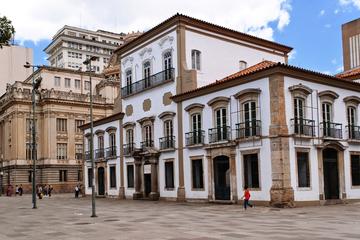 Rio de Janeiro Half-Day Walking Tour
Exploring Rio de Janeiro on foot can be termed as an absolute pleasure. The city has so much to offer from its varied culture and the knowledgeable guide will make your waking experience remarkable.
The highlights of this four hour tour will be the Sao Bento Monastery, Nossa Senhora de Candelaria, Praca XV de Novembro and the Imperial Palace. The tour will then continue to the Uruguaiana Street to Carioca Square where this half day tour will come to an end. You can keep on discovering this amazing city on your own.
CHECK AVAILABILITY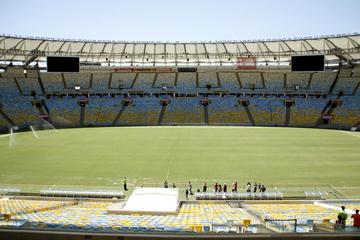 Maracana Stadium Tour: Behind-the-Scenes Access
Whether you call the sport soccer or futebol, make your pilgrimage to Maracanã Stadium, hallowed ground for the game. On this 3.5-hour guided tour, delight in a behind-the-scenes look at the stadium renovated for the 2014 World Cup. Walk into VIP press boxes and locker rooms, sit on a team bench, and imagine the legendary moments that took place here, including Pele's 1,000th goal and Brazil's shocking defeat at the 1950 World Cup. For added convenience, enjoy round-trip hotel transport.
CHECK AVAILABILITY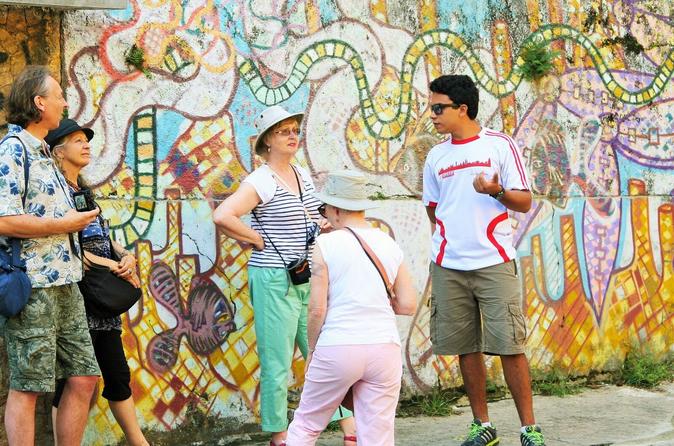 Small-Group Santa Teresa Discovery Tour from Rio de Janeiro
If you want to experience something more in Rio than just the hot beaches and football then the Santa Teresa Tour is just the thing for you. Cycle the cobblestone streets idly, visit the Ruins Park and the Chácara do Céu Museum and lastly behold the legendary Selarón Staircase as you make your way down the hill.
Enjoy the tram ride as it takes you around the Santa Teresa neighbourhood to admire its architectural and cultural beauty and to sop up the real Rio ambience. The hilly setting will also present some breath-taking view of the city.
CHECK AVAILABILITY