Shopping in Rio de Janeiro
For the shopaholics at heart, shopping in Rio de Janeiro is a dream come true! The malls and boutiques sell high-fashion garments, while the local markets and beachside stalls have a variety of items that are unbelievably pocket friendly. The malls in Rio feature variety of store, cinema houses and food courts.
Rio's local markets are worth a visit. Hippy Market (Feira Hippie de Ipanema) in Ipanema sells artifacts, and handicrafts every Sunday. Rua Lavradio in Lapa, Feira do Rio Antigo markets sell antiques, artifacts on the first Saturday of the month. The Feira de Sao Cristovão (São Cristovão Fair) offers a variety of food, drinks and household products from Tuesday to Sunday, along with live music on weekends.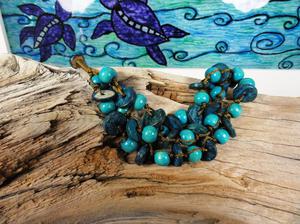 Pxhere
Maria Oiticica
At Maria Oiticica you will find some of the best jewellery and silverware in town. The jewellery is made from Brazilian trees and Amazonian fibres, and the shop is known for being environmentally friendly.
Address: Av. Afrânio de Mello Franco 290 loja 112b - Leblon, Rio de Janeiro, Brazil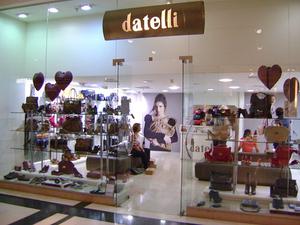 Shopping RioSul
This large shopping centre features hundreds of departmental stores where all kinds of fashion accessories, clothes, perfume, homeware and much more, are sold. The mall also has a Kinoplex cinema theatre, cafés and restaurants.
Address: Rua Lauro Müller 116 RJ - Botafogo, Rio de Janeiro, Brazil
Pixabay/ArtisticOperations
XPTO
XPTO is an online store selling trendy and fashionable women's clothes. Clothes include casual, formal and semi-formal and are suitable for women of all ages.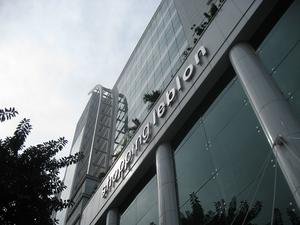 Shopping Leblon
This shopping centre is filled with dozens of fashionable designer shops featuring local and international brands. The shopping centre also includes cafes, a cinema and restaurants.
Address: Av. Afranio de Melo Franco, 290, Leblon, Rio de Janeiro, Brazil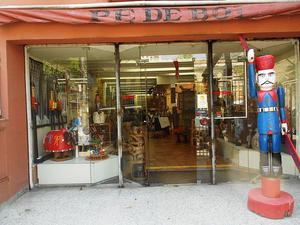 Pé de Boi
Pé de Boi has a collection of artefacts, not just from Brazil but also from neighbouring countries like Peru, Ecuador and Guatemala. This is an excellent place to buy rare handicrafts from adjoining Brazilian regions of Amazon, Pernambuco, and Minas Gerais.
Address: R. Ipiranga, 55 Laranjeiras, Rio de Janeiro, Brazil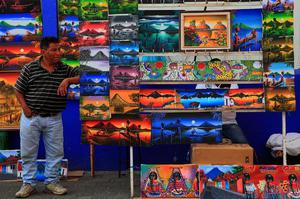 Pixabay/benbenjoe
Feira Hippie Ipanema
This Sunday market in Ipanema is an entertaining place for arts and crafts. Stalls of various crafts are set up around the Praça General Osório (General Osório Square) and the centre of the square is reserved for artists selling their artworks. If you want to buy something from Brazil as a memoir, then this is the best place.
Address: Praça Gen. Osório, s/n, Ipanema Rio de Janeiro, Brazil
PD Photo

Gávea Mall
At this shopping mall, visitors will be spoilt for choice as there are over 200 shops to explore. The shops sell almost anything and everything imaginable. It also includes performance venues, movie theatre and restaurants.
Address: Rua Marques de Sao Vicente, 52, Gávea, Rio de Janeiro, Brazil.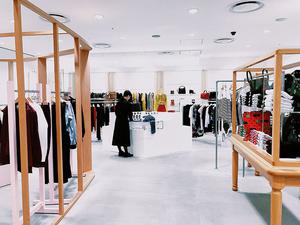 Piqsels

Shopping Cidade Copacabana
Shopping Cidade Copacabana is the ideal place to find clothing, accessories, carpets, watches, souvenirs, and furniture made by well-known designers. It has over 32,000 sq. metres of area and houses more than 250 stores.
Address: Rua Siqueira Campos 143, Copacabana, Rio de Janeiro, Brazil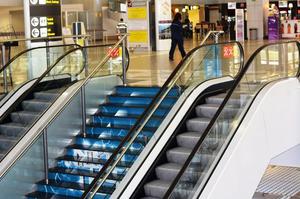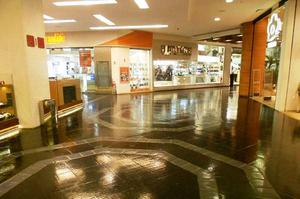 Fashion Mall
This beautiful shopping centre features over 100 shops selling local and international brands. Some of the top-known brands that are available here are Emporio Armani, Ermenegildo Zegna, Kenzo, Louis Vuitton and Petit Lippe. The shopping mall has an in-built cinema theatre, performing theatre along with food courts.
Address: Est da Gávea 899 São Conrado, 22610001 Rio de Janeiro, Brazil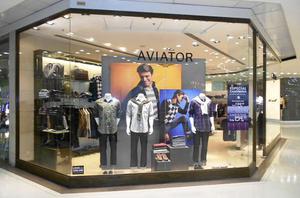 Botafogo Praia Shopping
Botafogo Praia Shopping store is the largest in the Botafogo neighbourhood of Rio. It is mainly known to house some of the best designer shops offering all types of branded clothing. It also includes several food outlets and a cinema theatre.
Address: 400 Praia de Botafogo, Botafogo, Rio de Janeiro, Brazil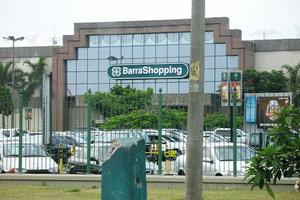 Barra Shopping
This is the biggest shopping centre in Latin America with over 577 stores spread over 120,000 sq. metres. It has plenty of shops with entertainment services like cinema theatres, restaurants, an indoor theme park and a bowling alley. Over 25 million shoppers visit Barra every year.
Address: Av. das Américas, 4666 - Barra da Tijuca, Rio de Janeiro, 22640-102, Brazil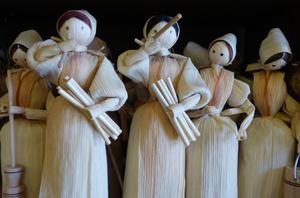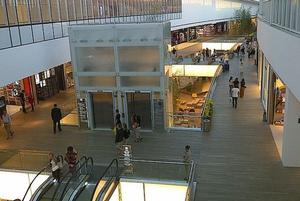 Village Mall
The Village mall, opened in December 2012, is situated at Avenue of the Americas, in the neighbourhood of Barra da Tijuca. The mall includes a theatre, the Bradesco Village, which has a capacity of around 1,060 people. The restaurants are on the terrace overlooking the Barra da Lagoa. The mall has over 100 stores spread across three floors and connected by escalators and panoramic lifts. The Village Mall is an excellent mix of local and international brands.
Address: Barra da Tijuca, Rio de Janeiro, Brazil
Recommended Activities