Rio de Janeiro has always enjoyed the glamour of stardust sprinkled over its traditional cabaret shows and concerts.
A trip to Rio de Janeiro is incomplete without experiencing the shimmer and jiggle of brilliant samba dancers, where shows of a modern or classical edge can be equally enjoyed. However, along with the exciting music and dance carnival, maybe it'll be a simple cinema night at one of the Rio's numerous locations that will take your fancy.
The city also has several football stadiums to enjoy the sport by the die-hard football enthusiasts.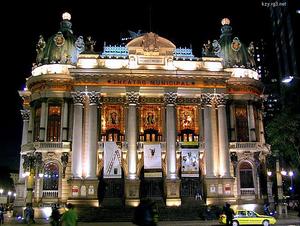 Theatro Municipal
The beautiful and impressive building was opened on July 14, 1909, it was considered as one of the most important theatres in the country. The names of classic Eurocentric & Brazilian artists are inscribed on the walls. The Municipal Theater of Rio de Janeiro mostly shows...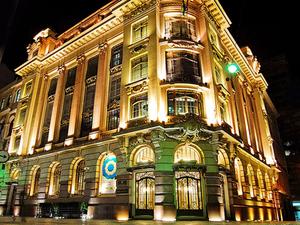 CCBB – Centro Cultural do Banco do Brasil
Holds a variety of shows in the fields of performing arts, cinemas, exhibitions, ideas (lectures, discussions, seminars), musical and educational programs all 6 days a week. In its nearly 25 years of operation, has completed nearly completion of...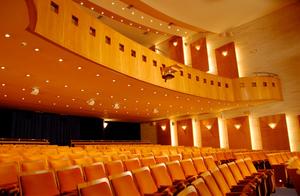 Teatro Maison de France
This theatre opened in early 50s, and has always remained an important place of Rio's main theatrical events. It hosted the Molière Theatre Award, which honours the Brazilian artistic community. Closed in 1985 for unknown reasons, but reopened on February 1, 2002...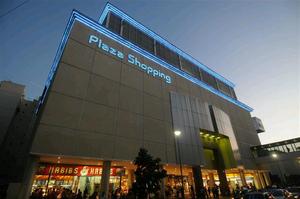 Cinemark – Plaza Shopping
A Part of Cinemark Theatres chain has eight screens and a shopping mall. Mainly shows latest Hollywood and Brazilian movies. Movie halls are in stadium format with armchairs and coasters, Love Seats. Avenue Plaza is a mall where you are offered different services for...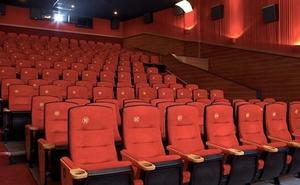 Cinema Bay Market
Theater in the Niteroi district of Rio shows latest American and Brazilian movies. Four screens with total capacity of 976 seats with all modern amenities.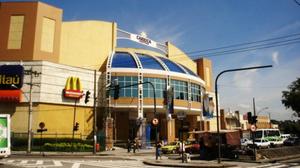 Cinemark – Carioca Shopping
A multiplex with eight screens and a shopping mall offering almost everything to the visitors. Both 2D and 3D screens are equipped with newest technology projectors, access to disabled people, Dolby sound and comfortable seats.
Recommended Activities