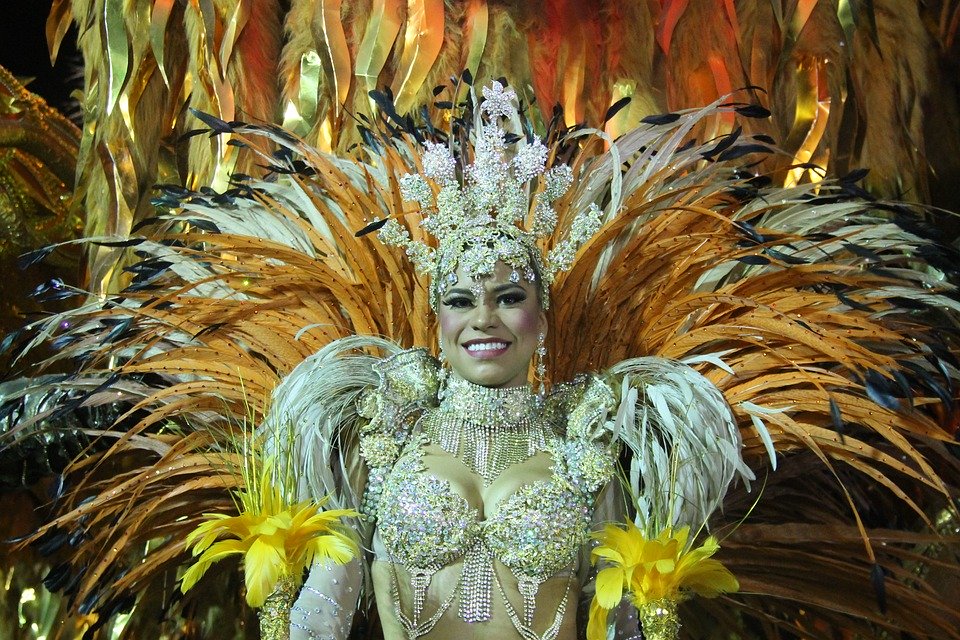 Notwithstanding the storm, Rio de Janeiro's Sambadrome came alive with colours as the world's most-celebrated Carnival parades carried on despite the deluge that drenched feather clad Samba troupes.
Rio's carnival is unlike any party you will ever attend. It is a combination of tradition and culture. At any given moment, there are half a million tourists huddling the streets from Ipanema to Copacabana to watch the sprightly moves and abundant skin show of the Samba dancers. Those who can't make it to the Sambadrome show, have their own little carnival party at the bars, nightclubs and restaurants!
This year, the star of the show was tennis ace Rafael Nadal, who was in town for the Rio Open tournament. Saving himself from the rains in a clear waterproof poncho, Nadal sportingly showed off some of his own samba-style footwork along with Spanish compatriot David Ferrer and Brazil's former French Open winner Gustavo 'Guga' Kuerten. Though only for 20-minute stay, Nadal made sure he happily posed for a photo with female fans during the Samba schools parade.

Rio's parade features five-day-long Carnival celebrations, which also include some 450 alcohol-soaked street parties, or "blocos" and 12 samba school groups vying for the title of the year's best. This year, the carnival celebrations are more than just a celebratory tradition, considering the economic dramas afflicting the Brazilians.