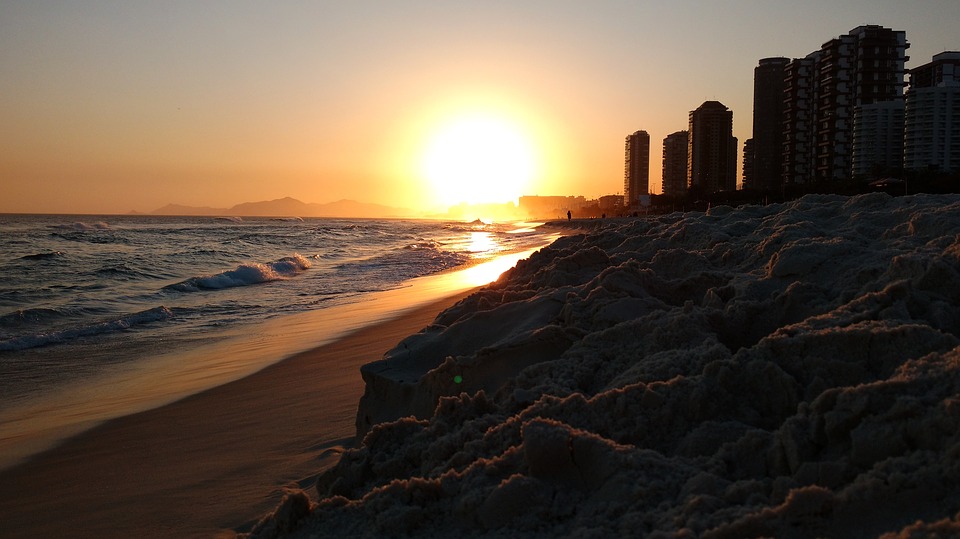 With its Christ the Redeemer statue, Copacabana Beach and Maracana Stadium, no wonder Rio is known as Cidade Maravilhosa or the 'Marvellous City'. Barra da Tijuca (mostly referred to as Barra) is a large borough of Rio that has nice beaches and the opportunity to find some solace in a quiet environment. Largely residential, this is a completely untouched area mostly favoured by many kite surfers and windsurfers. Here are some top places and
activities in Barra
. Some of them are well known whilst are others yet relatively unknown.
Grumari

Grumari is a well-known to tourists for its immaculate beaches and sparkling waters. You can camp out, surf, experience the beautiful scenic trails or simply enjoy the peace and tranquility of one of Rio's least populated regions. In addition, there are quite a few excellent restaurants where tourists can revel in tantalizing local cuisine. Visitors can also look out for some charming hidden gems in the neighborhood such as the Funda, Inferno and Meio beaches.

Pedra Bonita

Astoundingly beautiful, Pedra Bonita is one of the most striking sights in Rio, yet relatively unknown. Rising above the forest of Tijuca National Park, the 30-minute to one hour hike is not too tough on thrill seekers with reasonable level of fitness. Only a few know of Pedra Bonita and most of them would be avid hand gliders and para-gliders looking to take the plunge from 1,700 feet above the Zona Sul. On a clear day, this 2,283 feet mountain offers an amazing bird's eye view across the city. If you wish, from here, there is a path leading to the Tijuca National Park where you can spot some incredible natural wildlife.

Barra da Tijuca Beach

Largest of Rio de Janeiro's beaches, the Barra da Tijuca Beach starts at Morro do Joá and ends at the Recreio dos Bandeirantes neighbourhood. The vast expanse of white grains paired with the warm, rough waters make it one of most sought after beaches by sun-seekers, windsurfers, body boarders, kite surfers and fishing enthusiasts. With a nearby shopping centre and plenty of kiosks, bars, clubs, and restaurants located along the shore, you just can't go wrong.