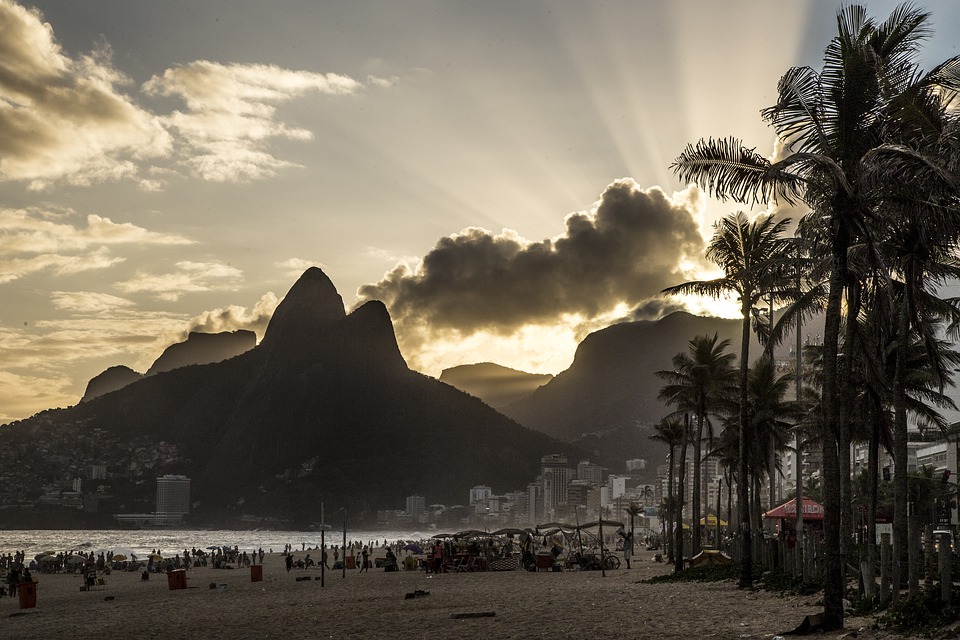 It's no wonder Rio de Janeiro, has been dubbed "The Marvellous City". With its picturesque back drop of magnificent mountains; green tropical rainforests, shimmering golden beaches, coupled with the Carioca "joy of life" attitude, it's easy to see why. Get ready to absorb yourself into the beauty and spirit of this seaside haven. Here are the top five most beautiful places to visit in Rio.
The magical steps of Lapa perfectly capture the vibrancy and ever-evolving beauty of Rio. Known as Escandaria Selaron, the famous stairway is composed of 250 steps and measures 125 metres long. Tucked behind the edgy district that is Lapa, the rapid fiery Samba rhythms elevate down this enchanting mosaic cascade from the live music halls below. The stairway with its magnitude and bold colours is a very famous hotspot for tourists from all over the globe.
Rio's enticing beaches will draw any visitor into its clear waters. The glorious beaches of Copacabana and Ipanema act as the Carioca (residents of Rio's) front garden. One long stretch of sand, exotic forested mountains skirting the coastline, the beaches of Zona Sul not only captivate but ooze with energy and outdoor activities. Cyclists, skaters, roller-bladers, surfers and footballers dominate the coastal bay.

Just minutes from both Copacabana and Ipanema, the Botanic Gardens, designed by order of the Prince Regent Dom Joao in 1808, offers tranquillity within the commotion of the city. Spanning over 350 acres, this exotic garden shows the diversity of Brazilian and foreign flora; housing more than 600 different species of tropical plants and 140 species of birds. Rooted under the miraculous statue of Christ the Redeemer, the garden also presents one of the most spectacular sights of the statue in all of the city. Open from 8 am-5 pm, 7 days a week.
It is worth making the most of the sunny days and experiencing enchanting and ethereal views from one of the Newest Seven Wonders of the World, the statue of Christ the Redeemer. Watching over the Cariocas, the statue sits atop Corcovado 2,300 feet above the city, measuring 30 metres (99 ft) tall and its arms stretching 28 metres (98ft) wide. Open daily from 8.30 am to 7 pm.
Take a cable car from Urca up to Sugar Loaf Mountain (Pao de Acucar), one of Rio de Janeiro's most famous icons, for a jaw-dropping 360 panoramic view of the city, Guantanamo Bay, surrounding mountains and forests and the blue waters of the Atlantic Ocean. Head there at sunset and you will be treated to the most sensational scenery on earth.