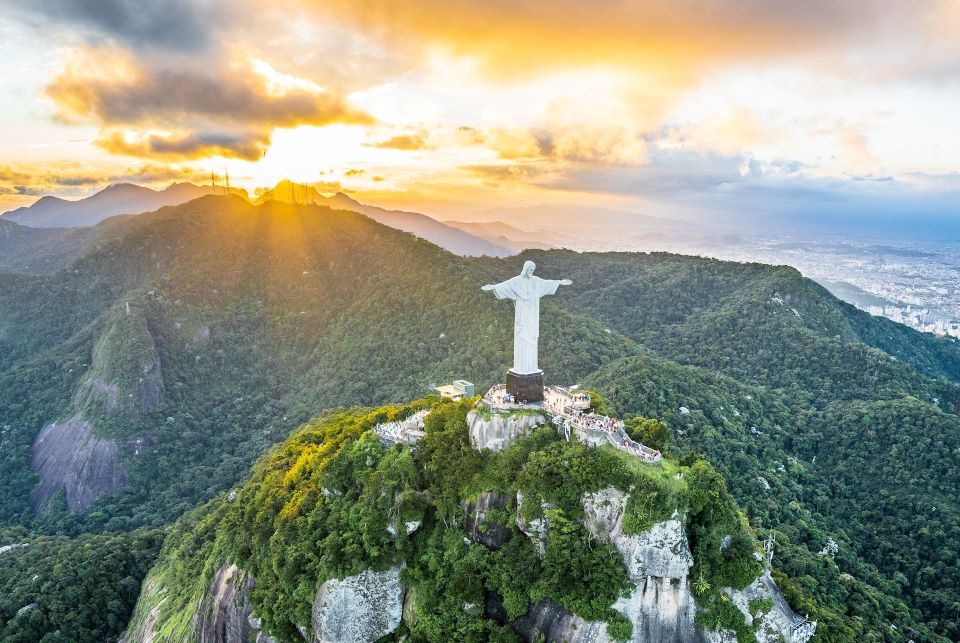 Travelling is one of the best things you can do with your time off. There are so many beautiful places in the world that are just waiting to be explored.
But once you've found a place you want to visit, knowing what spots are worth exploring can be a minefield. There are some places that sound great but turn out to be the kind of tourist traps that you wish you'd never bothered travelling to.
With that in mind, we've put together the top five tourist spots that are actually worth visiting. No matter what your holiday preferences are, we've got the ideas for you. Whether you like to play casino games such as playing bingo or you prefer relaxing on the beach, we've got you covered.
Best tourist spots in Rio
1. Christ the Redeemer
The most famous statue in Brazil, and one of the most famous in the world, is 'Cristo Redentor' which stands at the top of Corcovado Peak. The peak itself already stands at 710 metres or 2,330 feet up in the air – so the journey up there is not for the faint hearted.
But the views from the top are unmatched. And when paired with this incredible statue, it will truly take your breath away. Thankfully, there is a cog train that can take you most of the way up but there is the option to hike if you're feeling brave!
Construction of the Cristo Redentor began in 1922, right in the midst of the art deco movement. It was designed by the French sculptor Paul Landowski and was then built by the Brazilian engineer Heitor da Silva Costa. This combination of countries and visions is part of the magic of this world renowned statue.
2. Copacabana
The Copacabana beach is one of the most famous in Rio de Janeiro and for a good reason. The beach itself is beautiful and is surrounded by even more glorious scenery. You have the city scape to look at as well as the mountains and lush greenery.
And there's even more to do than just lie on the beach and appreciate the views. There is a small military museum called Fort Copacabana which lies just at the end of the beach. Here, you can learn all about the history of this old military base. It's a great place to soak in the culture and escape from the hot Rio sun for an hour or two.
Fishermen also frequent the beachfront where they catch and also sell on fish. You won't find anything fresher than the morning catch!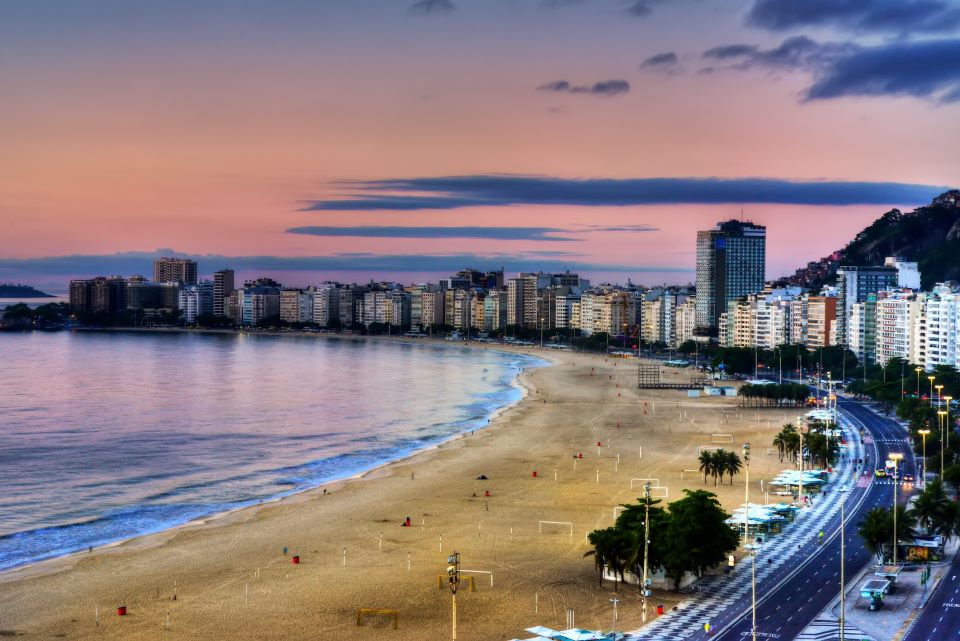 3. Ipanema
Ipanema is another place known for its incredible beach and is just around the corner from Copacabana. This beach boasts white sands and tranquil waters – it's no surprise that it's found on best beach lists year after year.
Ipanema is also where you'll find some great markets to buy gifts for people back home, or for yourself. The most popular of these is Feira Hippie de Ipanema which is on every Sunday. It's been running since the 60s and is lovingly named after the hippies that used to hang out here.
If you're looking to escape the sun for a moment, why not head on over to the Paróquia Nossa Senhora da Paz? It's a beautiful church that has been recently renovated and sits just off the beach.
4. Santa Teresa Neighbourhood
Santa Teresa is one of the most gorgeous neighbourhoods in Rio de Janeiro. It was an artists haunt back in the 19th century and everywhere you turn, you can see all the beautiful houses they used to live in. Most of these houses have been restored to their original grandeur and can give you a taste of what life was like for the artists back then.
If you go down to Largo dos Guimarães, you'll find the square full of all the best bars and restaurants. You can try some of the best Brazilian food such as feijoada and wash it all down with a refreshing caipirinha!
5. Lapa Neighborhood
If you're looking for more of a party vibe, look no further than Lapa Neighbourhood. This is the place in Rio where the night really comes alive. Beaches by day and Lapa at night for the most well rounded trip to Rio de Janeiro.
Why not visit the famous Lapas steps? They were designed and painted by the Chilean artist Jorge Selaron who took 20 years to get them just right. The mosaic tiles are beautiful by day, but you can also visit at night if you want to be treated to some live music and dancing as well.
With so many different things to do in Rio, you're bound to have a blast wherever you end up. But which of our suggestions is top of your list right now?
Sponsored Article