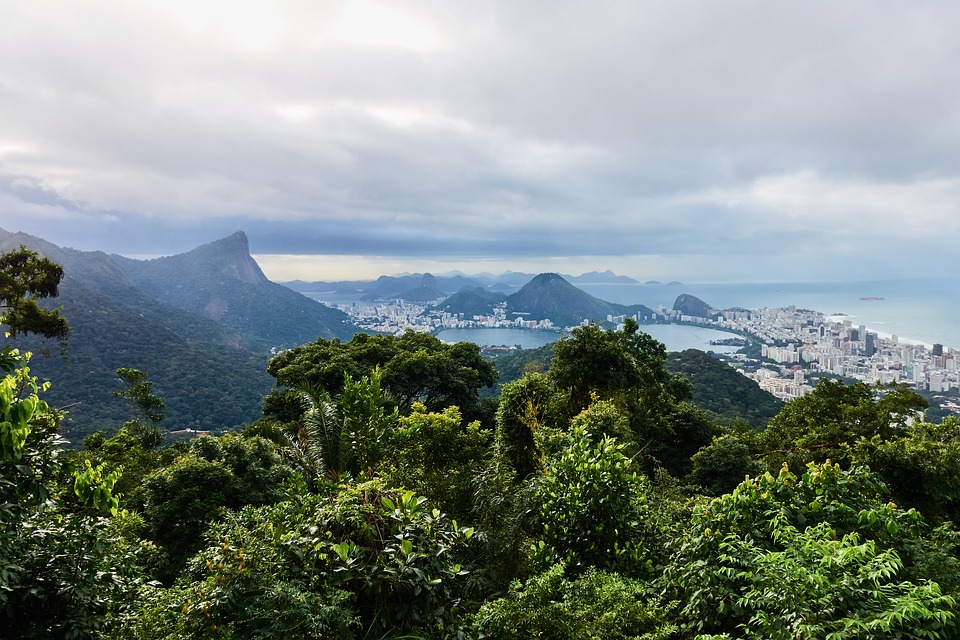 Discover genuine Rio de Janeiro, a modern and vibrant city full of history, on a hiking tour. Perfect for first-time visitors, this 5-hour city tour offers a remarkable contrast of hiking through the tropical rainforest, whilst visiting a favela (a slum in Brazil).
Enjoy spectacular views of Copacabana, Christ the Redeemer, and other Rio landmarks from a jungle setting inside the city whilst learning about Brazilian history with the knowledgeable tour guide.
Highlights
 
Jeep Tour Ride
Get a beautiful and different perspective of Rio
Explanations regarding the spatial disparities within a Favela
20-30 Minute Hike through Tijuca Rain Forest
On this guided hiking tour of Rio, tourists will be given access to a side of the city which often lurks in the shadows. Get ready for a culture shock, directed by trained guides, tourists can visit the favela of Rocinha, offering a brief anthropological portrayal of Rio's hillside communities that is often misrepresented by drug lords and criminals. A passage between realities, Brazil's favelas draws awareness to the fantastic contrast of the unequal distribution of wealth in the country.
You'll be guided down the main streets and hot spots-revealing some of the everyday life of the community. Explore this sense; inhale fresh fumes from the local bakery, watch young Favelados (inhabitants of the favela) play football and discover gorgeous graffiti- marking an expression of urban life. The tour visits local social projects whilst giving tourists the chance to interact with local members of the community, leaders, and area officials.
Only a few footsteps from the streets lies the thriving oasis of tropical Tijuca. The Tijuca Rainforest,a mountainous hand-planted rainforest, is claimed to be the world's largest urban forest. You will enter the Rainforest in an open jeep- giving you the opportunity to feel the energizing spray of the Monkeys and Taunay Waterfalls, pausing to soak in panoramic views of Copacabana, Sugar Loaf and the colossal sculpture of Christ the Redeemer atop Corcovado mountain. Enjoy a pleasant trail of around 20-30 minutes as you see the plants, wildlife, butterflies and birds of the rainforest.

Inclusions
Bilingual tour guide
Insurance (provide passport number, birth date and full name)
Road trip transfers to most hotels in Sao Conrado, Leblon, Ipanema, Copacabana, Barra, Santa Teresa and Centro
Helpful Tips
Wear appropriate clothing for the weather and activity: trainers and hiking boots
Bring a small backpack
Snacks and water (1-2 litres)
Insect repellent
The participants' safety is first priority, therefore the Tour Guide reserves the right to prohibit any participants they consider to be unfit to hike.