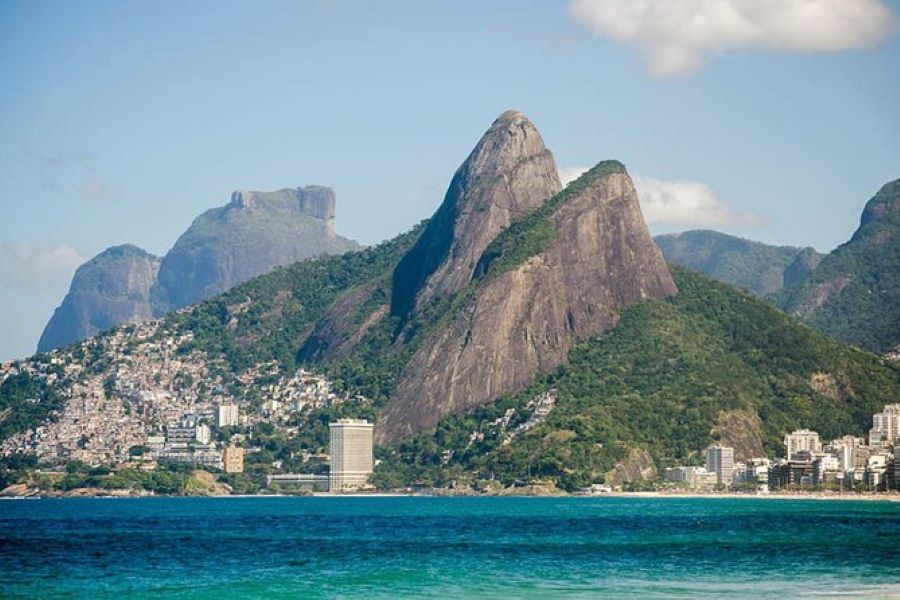 Rio de Janeiro is filled with nature's bounty with the tropical rainforest in the backdrop. The city offers many attractions and places to enjoy for the travellers of all types, however, if you are an adventure junkie you can try the immensely exciting hike from the Copacabana beach to the Two Brothers Hill.
You can start the tour from the Copacabana beach from where you can cycle the way through the scenic seafront.  From there reach the hillside favelas, where the actual hike starts. The Two Brothers Mountain or the 'Dois Irmãos' is an important city landmark and the hike to reach its peak may take around two hours. You may come across different types of butterflies, lizards, tropical birds and monkeys on the way up. The entire region is full of natural wonders and you will love every moment of the hike.
The hike to the mountain is mostly easy, but some parts are tricky where you have to be careful. The top of the mountain gives off dazzling views of places like Gávea, Christ the Redeemer, Ipanema, Lagoa, Corcovado, the Sugarloaf Mountain, Tijuca forest and also of the neighbouring regions.
   
You can also hire an experienced guide to assist you on the trek. Also, do not forget to pack some snacks and water to refresh you on the way.
So what are you waiting for? Grab the hiking shoes and get ready to explore the intriguing Two Brothers Hill.