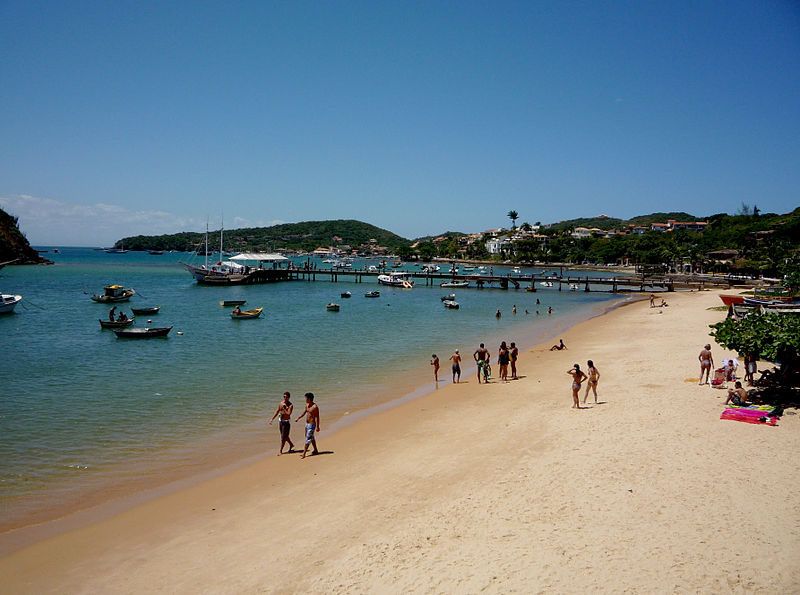 One of the outstanding features of Rio is the remarkable transport links, which means you can easily vacation in the picturesque surrounding areas. There are five top locations that will captivate you. If you love beaches and enjoy a variety of scenery from those in Rio de Janeiro itself, the beautiful town of Buzios is what you are searching for. Buzios is just a short drive from the city. It provides an absolute abundance of beaches to embrace in this area. Buzios is believed to be one of the more popular in the Rio area.
The blue clear tropical waters of Sepetiba Bay off the coast of Rio de Janeiro are occupied with a plentitude of intriguing wildlife which makes it ideal for exploring. You can venture out into nature by experiencing a boat ride along the coast and marvel at the view from the deck. Or enhance the excitement by diving into the waters swimming among the fascinating creatures that inhabit the area. The enchanting islands of the Angra Dos Rei supply an amazing fun-filled escape from the hustle and bustle of the city. The islands allow you to take pleasure in some of the finest landscape and scenery in the area. The Rio rainforests of Brazil are among the most notable in the world. You will be in awe of the size of these eye-popping trees. The variety of captivating wildlife and the wonder which Mother Nature bestows far surpasses any man-made creation.
Add
Petropolis
to your vacationing sites. Here in the city, one can discover the incredible history and exceptional architecture. The museums alone will keep you busy for hours together.