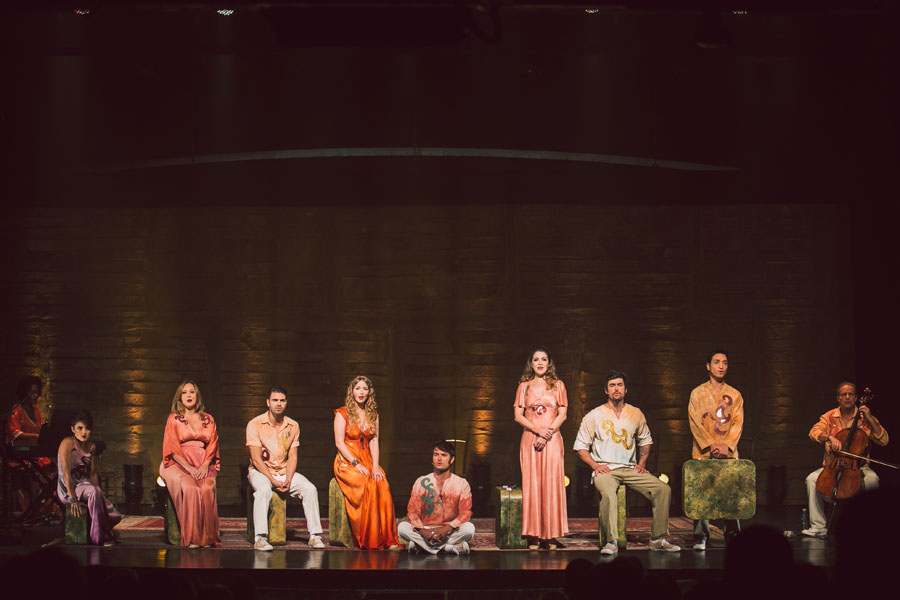 The show is a magical journey into the Beatles' universe.
BEATLES NUM CÉU DE DIAMANTES (In The Sky With Diamonds) is an acclaimed and award-winning musical, by Brazilian directors Charles Möeller & Claudio Botelho. Since it's debut in 2008 it has been seen by more than 800 thousand people in numerous cities across the country, as well as in Lyon (France).
The script is a musical journey into The Beatles' repertoire, a theatrical view on the quartet's mythical universe, where the songs appear in new arrangements and rhythms, each one telling its own story, all stories part of a greater picture: a young girl's journey through life's experiences as she matures into a wiser person - just as each and every one of us.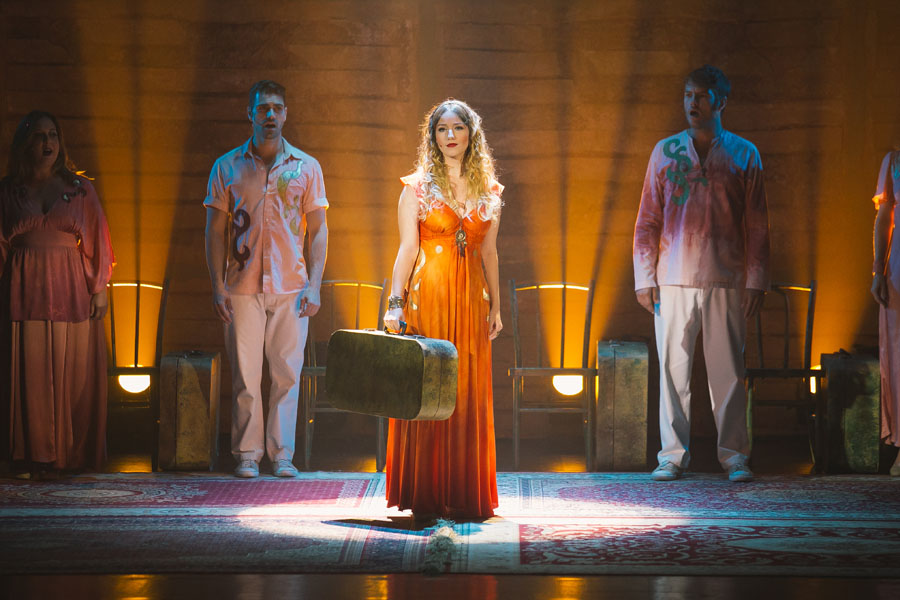 Most of the classics are there, and also some "B side" pearls. The music itself plays the leading role in the show, performed by 11 (eleven) singers/musicians, luxuriously accompanied by piano, cello, percussion and acoustic guitar. As simple as it gets, as beautiful as it could possibly be, the myriad of voices reveal the magic and simplicity of the melodies and lyrics. The minimalist scenography and the amazing lighting create an intimate environment that puts the audience at ease to contemplate the Beatles' legacy. All the songs are performed in English, and there's no reference whatsoever to the band or any of its members - apart from the music. 
Whether you're a fan or just a music enthusiast, the play pleases everyone - kids from 1 to 92. It reminds us that "in the end, the love you take is equal to the Love you make". Love, after all, is all we need.
For a preview, here's a short vídeo:
BEATLES NUM CÉU DE DIAMANTES
Where: Theatro Net Rio (www.theatronetrio.com.br/en/programacao.html)
When: From Nov. 11 to Dec 17 – Fridays and Saturdays 9 pm | Sundays 6 pm
Duration: 90 min
Rating: G (general audiences)