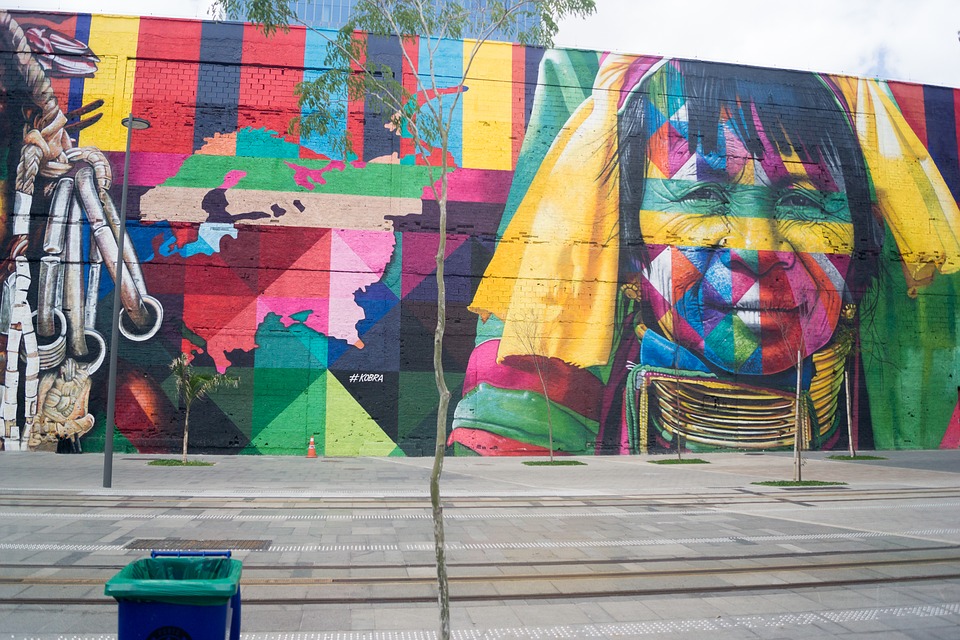 Cool murals and vibrant street art have always attracted millions of art-lovers around the world. To experience some stunning street art in the backdrop of magnificent beaches of Copacabana, and Ipanema, and the Sugarloaf Mountain, one must visit Rio de Janeiro.
Rio is a paradise and art-lovers will surely admire Eduardo Kobra's awe-inspiring Guinness World Record accomplishment of the largest mural graffiti in the world.
All set to admire the record-breaking mural in Rio? Then, one must head to Praça Mauá, which is a square that is alive with vibrant street art and located in the city's Centro neighbourhood. The locality has been renovated, and there are plenty of Pier Mauá warehouses and numerous balconies that are the warehouse extensions giving a full-view glimpse of the Rio-Niteroi Bridge and the Guanabara Bay.
It is easy to reach the Central Zone of the city to admire the mural art, and one may even consider renting a car for a comfortable journey. As you head to the Praça Mauá to admire Kobra's work, remember to charge your cell phones for mobile photography. Alternately, keep cameras handy for some super photo opportunities.
On reaching the port, one will get amazed by the spectacular 190-meter-long wall mural painted by the Brazilian street artist. With a total height of 15.5 meters over an area measuring almost 3,000 square meters, Kobra showcased his unique street art that strongly resonates of quilted geometric shapes. The mural depicts an Ethiopian Mursi woman, a Brazilian Tajapo boy, and a Kayin woman from Thailand. Also depicted are a Northern European Supi man, and a Huli man from Papua New Guinea. The art captures ancestors, the indigenous people from the five continents- Asia, America, Africa, Europe, and Australia. And, the wall is a vibrant splash of black, green, blue, red, and gold colours representing the Olympic flag.
Are you excited already for this visual feast? Then, rent a car in advance on your trip to Rio, for a hassle-free trip.