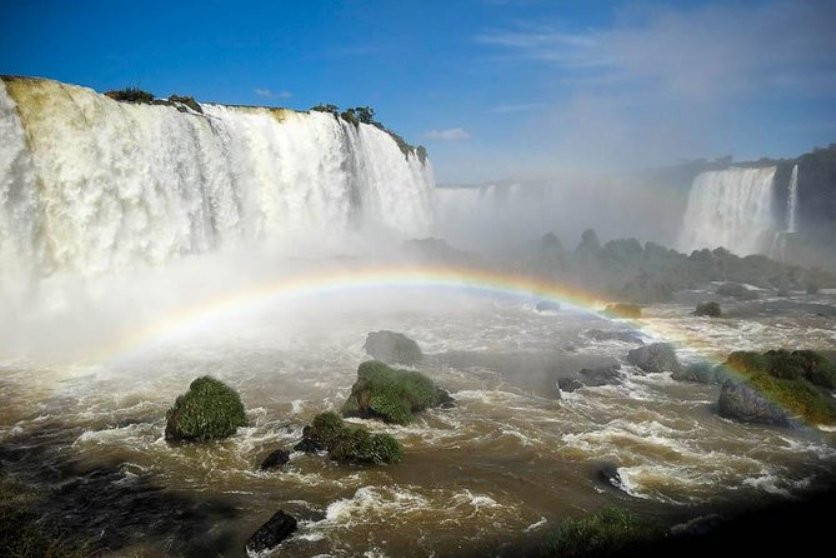 Iguazu falls, Brazil, Credit: Viator
Rio de Janeiro is known as the city for lovers. Valentine's Day is celebrated with much pomp and festivities. Some say it's the amazing ambience of Rio, while others think it's the natural beauty which creates the perfect romantic atmosphere. Here are some things you can do with your significant other this Valentine's day in the exciting city.
Witness Natural Grandeur at Iguazu Falls
Located near Foz de Iguaçu, this UNESCO World Natural Heritage Site marks the border between Brazil and Argentina. Iguazu Falls is a large collection of waterfalls (approximately 275 of them) stretching across 3 km. Since it is located a little further away from Rio, we recommend booking a flight or if you're looking for something more affordable, a bus tour. The falls together make the largest waterfalls in the world and form a recognizable horseshoe pattern. You can follow the marked trail to the falls once you're inside Iguazu National Park. You also have an option to go for a couples helicopter ride from the park. If you are an aviary enthusiast, head to the zoo called Parque Das Aves next to the National park that houses different species of birds like flamingos, macaws, hummingbirds and toucans and a Dam.
Get Down with your Valentine
Rio is a true mecca for Samba. This passionate dance form lets you get up close with your partner, while samba tunes set the mood for a romantic evening. Head to Carioca De Gema, one of the finest samba dance clubs in Rio and lose yourself in your partner on the dance floor. The whole thing has a very warm and intimate feel to it. You'll also find some amazing cocktails here to lubricate your evening.  You can also head together to the Pre-Carnival celebrations to enjoy an adrenaline-pumping day with many street parties and balls. Head to the Sambadrome to watch the participants prep their colourful costumes and lively music.
Diving in Rio's Waters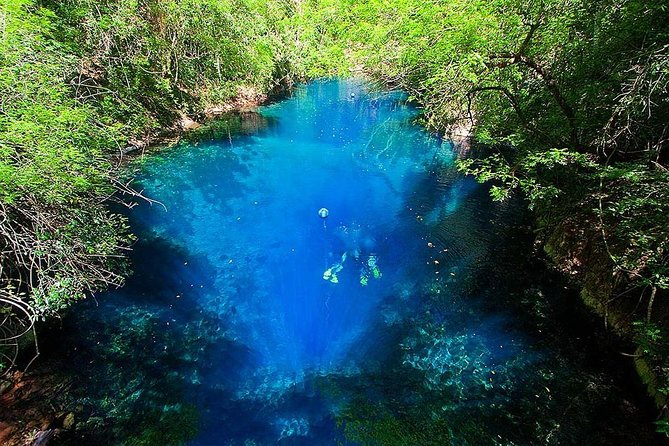 Rio provides a lot of opportunities to go trekking, hiking, snorkelling, horseback riding, rafting, bird watching and scuba diving so if you and your partner are adventure junkies, Rio has a plethora of options which are just a bus ride away. One such place we absolutely loved is Bonito, located close to Mato Grosso du Sol. The turquoise waters and natural springs are refreshing along with probably the most famous site is the Blue Lake Cave that emits serene blue colour waters when the sunlight dips into the cracks of the cave.