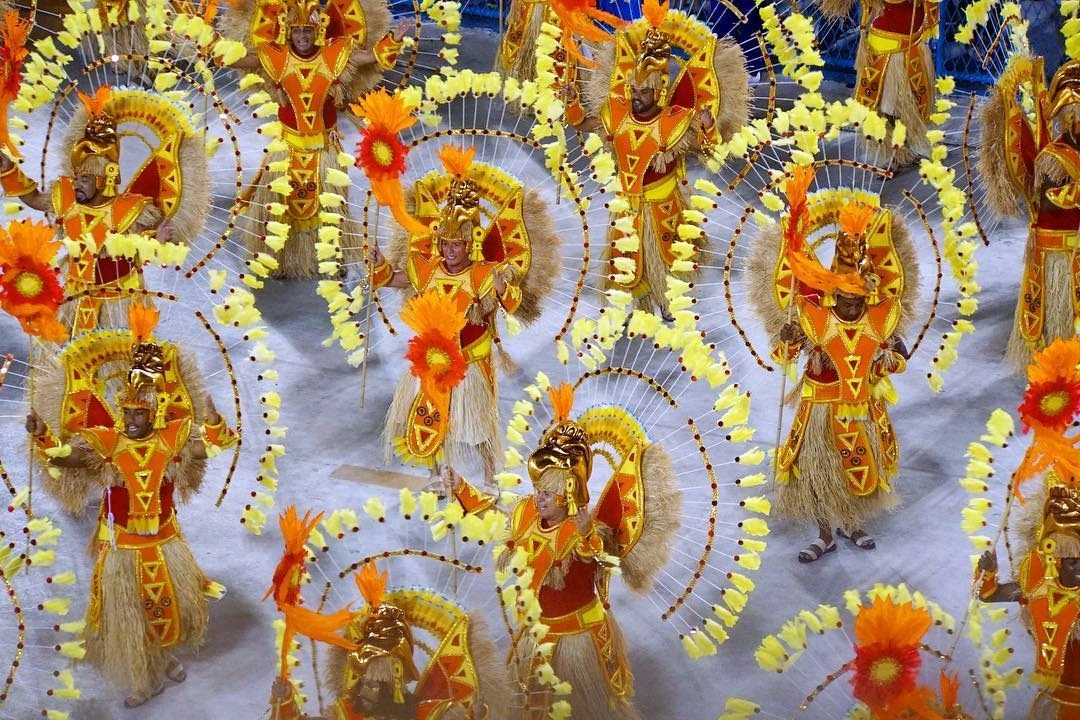 As Carnival 2020 in Rio approaches, the excitement is almost palpable in the air. This annual mega event not only attracts tourists but also local Brazilians. The Carnival attracts approximately a million people from different parts of the globe to this city, where they enjoy the pulsating Samba music. 
The word 'Carnival' is derived from the Portuguese 'Carne Vale', interpreted as 'Farewell to meat' as the end of Carnival coincides with the beginning of Lent, when Christians abstain from consuming pleasurable things like meat or alcohol. 
Ancient Carnival traditions in other countries like Italy involved masquerade balls with revellers dressed up in costumes, but the Brazilian Carnival is heavily influenced by Portuguese and African cultures. Carnival is celebrated in cities and towns throughout Brazil and other Catholic countries, but Rio de Janeiro is considered the Carnival's capital city. Rio's Carnival is not only the biggest Carnival in the world but also sets the standards to which all others are compared.
Samba music at street parades is influenced heavily by the emergence of samba schools in Rio. These schools are at the heart of the carnival celebrations. As the competition among street bands increased, samba schools created a specific identity so they could stand out from the crowd. The oldest and most famous samba school is Mangueira promises to present a wonderful show at the Rio Carnival 2020 at one of the many stunning Carnival Balls, hosted at the Scala nightclub.
The best samba schools like Salgueiro, Mocidade, Grande Rio, and Beija Flor usually follow the example of Mangueira. You can sit back and enjoy their performances at the Sambadrome, a stadium constructed in 1984, which will host numerous spectators at the Rio Carnival. While the Sambadrome may be the focus of the Carnival, the focal point is undoubtedly the samba schools and their vivacious women samba dancers, who are a quintessential part of the Carnival. Book your tour today and experience the best of Carnival 2020.