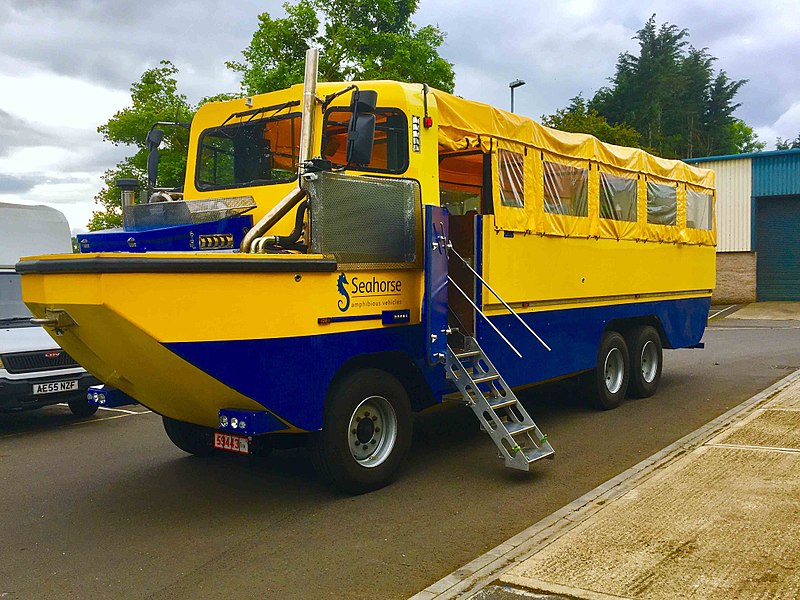 Representative image. Credit: Shedlum / CC BY-SA 4.0
You must have never toured Rio in anything that comes close to Duck Tours. The fun begins as soon as the wheels of the amphibious bus go into the ocean turns into a boat. Inspired by the Boston Duck Tour, the 90-minute tour on land and sea takes you to all the places that make Rio the "marvellous city". You'll encounter stunning views of Sugar Loaf Mountain and the iconic statue of Christ the Redeemer and of course, the legendary Copacabana Beach.
The adventure holiday begins when you board the DUCK, an amphibious landing vehicle follows international safety standards. You'll be greeted by one of a well-informed driver and marine pilot who will narrate the sightseeing tour of Rio along the way.

First, you will head for the picturesque Vermelha Beach, in the prosperous residential neighbourhood of Urca. Here one can shoot brilliant pictures of one of Rio's famous peaks, Sugar Loaf mountain. Following this, you'll drive down to explore downtown Rio and the coastal avenues of Botafogo and Flamengo before touching Gloria Marina.

Grab the edge of the Duck and head on over to splash into Guanabara Bay. Then you're off on a journey like you've never had before. Capture views of Christ the Redeemer resting atop the Corcovado Mountain. Learn more about this New Seven Wonders of the World and its art-deco style architecture. You'll also get to admire scenes of Flamenco Beach and Tijuca National Park and many more other landmarks.

The Duck tour of Rio will finally embrace land after 30 minutes in water. Drive through the gorgeous greenery of Flamengo Park, the idyllic Botafogo beach and the neighbouring Leme Beach, home to the forts of Copacabana and Leme.

The are many more such beautiful tours in Rio that introduces travellers to the city's most incredible sights.