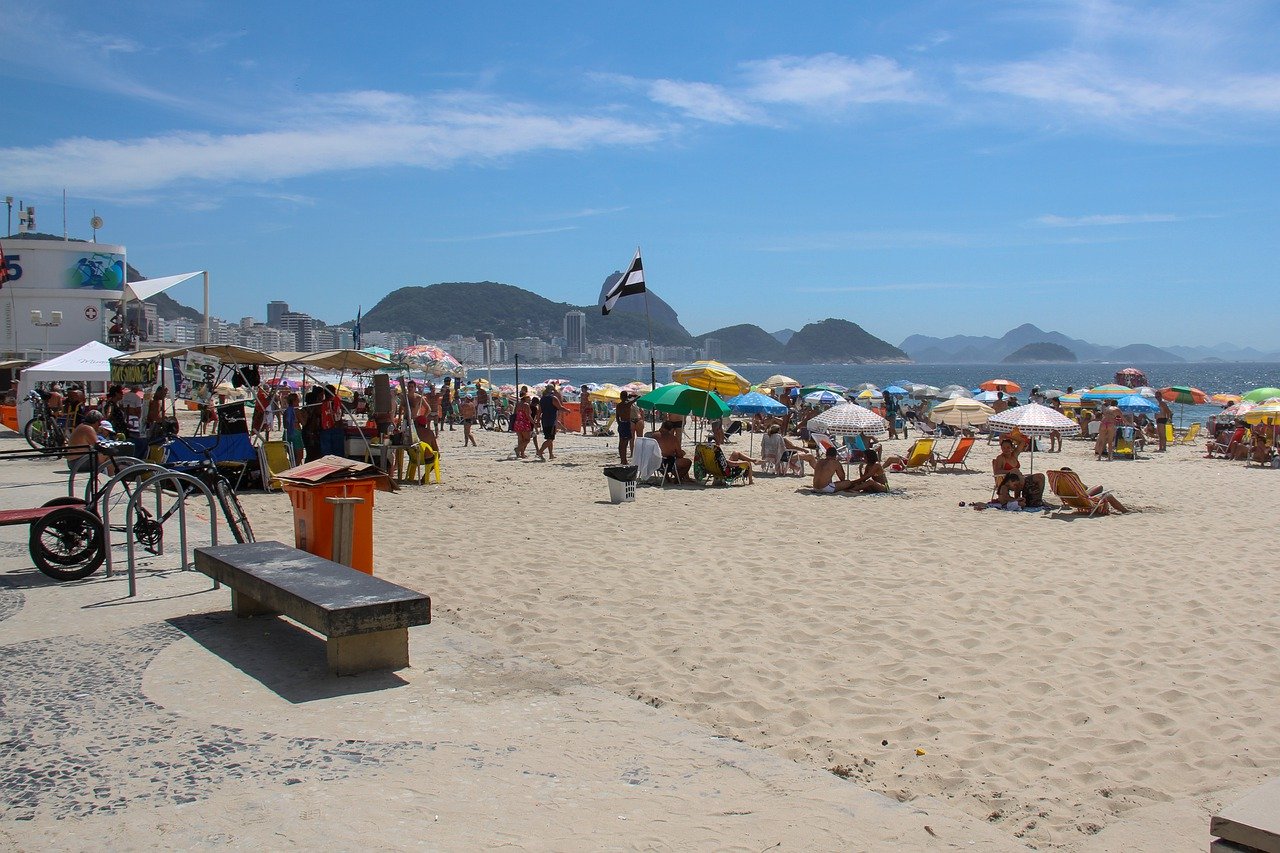 A honeymoon deserves those 'once in a lifetime' experiences and Rio de Janeiro certainly delivers with its romantic beach paradise and rich cultures. Enjoying the glamour and exoticism of Rio along the two famous beaches of Copacabana and Ipanema is the ultimate way to begin married life. Beyond the sandy beaches and favourable weather, the city also boasts of a sophisticated downtown dotted with cultural landmarks, cathedrals, charming cafes & restaurants and several sights and activities. Now that you have said your vows, soak up the glorious Brazilian sunshine and feel the healing vibes of the warm Atlantic Ocean. With so many
things to do in Rio de Janeiro
, it's clearly the perfect city to make a romantic rendezvous.
Visit the Mountains
When in in Rio, you couldn't possibly miss visiting the iconic statue of Christ the Redeemer on Corcovado Mountain. Rising 2,330 feet above the city, the tranquil 20-minute tram ride up to the statue unfolds 360-degree scenery of breathtaking views, including the beautiful Tijuca National Park. Once at the top, get a closer look of the gargantuan structure, a symbol of Brazil's independence from Portugal and one of the New Seven Wonders of the World in 2007. The best time to go is in the early morning when the sky is still clear.

Some Sugar and Spice
Named after the traditional form of refined sugar, the Sugarloaf Mountain isn't as high as Corcovado, but the views are just as spectacular. When it comes to getting up to the mountain, you have two choices – take the cable car ride or on foot. If you both are the adventurous type, walk through the forest up to Morra da Urca then get aboard the cable car to the summit. The second part of the mountain is recommended only for experienced mountaineers. Couples should visit the mountain at dusk when there are fewer tourists and you'll find your favourite spot to watch the sun go down together.

Effortlessly Romantic Beaches
The Beaches of Rio are synonymous with romanticism, inviting couples to try out the thrill of the wind in your hair and frolic in the intoxicating waters. During the day, expect crowds on the main Copacabana and Ipanema beaches but when the sun sets in, there is nothing more romantic than taking nice, long walks on the beach under the gaze of the stars.
If you have a shopaholic spouse, the streets of Ipanema are the best bet. They are lined with enticing shops, inviting clothing boutiques and shops selling unusual items with some of them very familiar international brands.
The crowd and bustle of city beaches might repel some couples, who are looking to get some alone time. They could catch the early ferry from Mangaratiba to the island of Ilha Grande. The secluded beaches can be found by foot or boat or by sailing to the reclusive coves. Couples can snorkel or dive in many spots as well as explore the jungles.