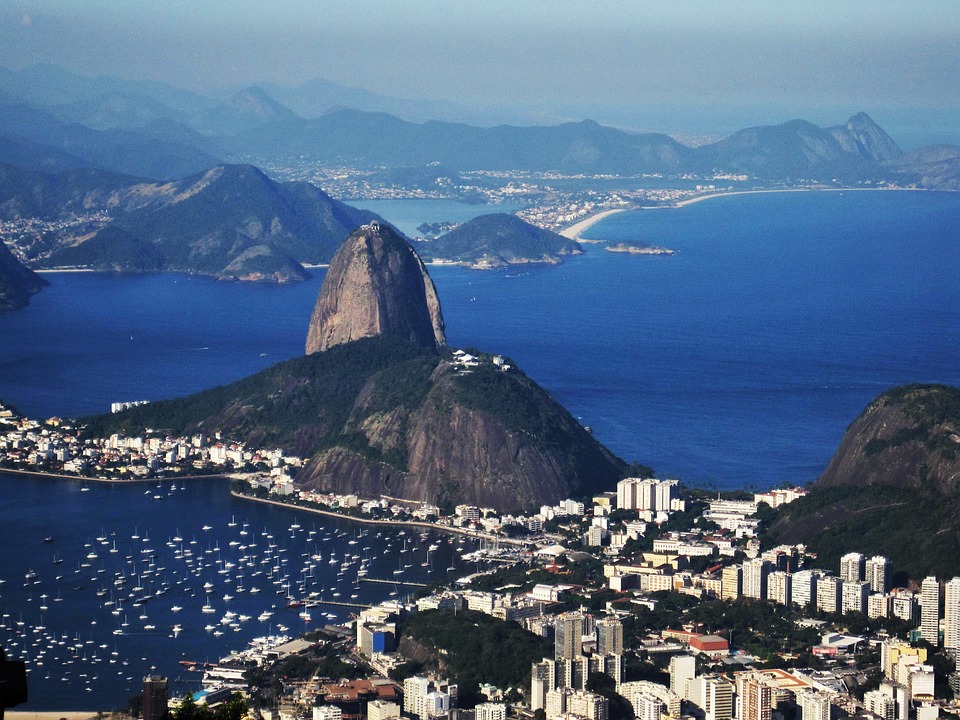 Come and enjoy a day filled with unending excitement and fun at the Guanabara Bay which lies near the exotic city of Rio de Janeiro. This sunny bay also offers travellers a unique chance to view Rio from an altogether different perspective.
The Guanabara Bay extends for about 31 kilometres and includes the iconic peak of the Pão de Açúcar or the Sugar Loaf. The tourists can enjoy viewing prominent Rio attractions like the Copacabana Beach, the statue of Christ the Redeemer and also various beaches of the Niteroi. You will also pass the scenic neighbourhoods of Botafogo, Urca and Flamengo. Also, as additional attractions, you can explore Fort Sao Joao, Flagstone Island, Santa Cruz Fortress and the Rio-Niteroi Bridge on your way.
The bay also has a very important and diversified ecosystem, however in recent years due to various reasons it is rapidly getting affected.
Accordingly, if you are thinking of visiting this iconic place you can join one of the many tours available. Many of them also offer pick-up-and-drop facilities and lunch at the local restaurants in the area.
Excited already? Pack your bags and book your flights to enjoy discovering this charming Brazilian bay.