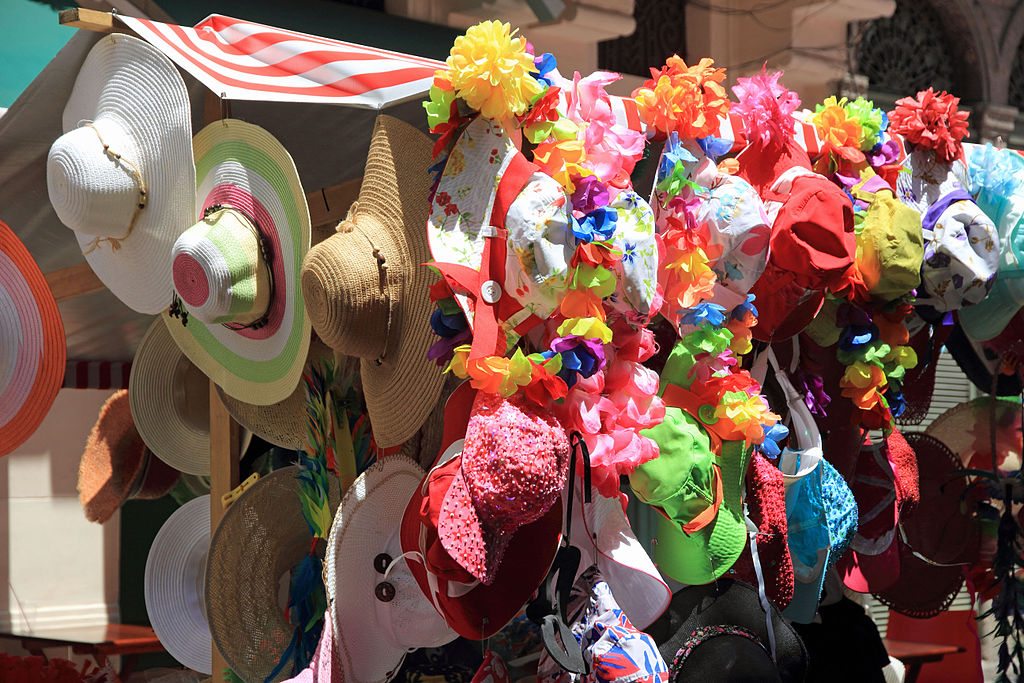 Credit: Halley Pacheco de Oliveira / CC BY-SA 3.0
As the winter season in the southern hemisphere arrives, and the temperatures drop slightly, the city's beach-alternative activities become more appealing. Taking over the length of Lapa's Rua Lavradio with stalls, live music and food, the Feira Rio Antigo (Antiques Fair) is one of the best free monthly events.
The fair takes place on the first Saturday of every month in old Centro, running from 10 AM to 7 PM.

The Stalls
Feira do Rio Antigo provides a genuine market feel, bringing together over 400 exhibitors offering a wide variety of products- crusty old desks and chairs vie for pavement space with classic '70s furniture, record and art stalls, handicrafts and live music dominate the bustling streets. The highlight of the fair is the antique furniture, and while European cities may have the upper hand on the antique furniture in terms of variety and volume, there is plenty of eclectic and unique pieces to choose from.

Visitors will also find vintage clothes on offer for the bohemian fashionista. Drop by the Brecho Trauinha where you will find beautiful and vibrant dresses from the Fifties, Sixties and the state of Bahia.

Live Music-performances
The fair also boasts of spectacular open music-performances from stars such as Marcos Novato, the king of Baile Brasileiro. Playing MPB greats including works by masters such as Noel Rosa, Chicho Buarque, Jorge Ben. Jor and Luiz Gonzaga. They also get the pulses pumping and the Brazilian dance steps moving with samba. Xote and sambalanco.

Unwinding
Stop off halfway up Lavradio for lunch at any of the quintessentially Brazilian bars and restaurants which open their doors to more than 30,000 visitors passing along the Rio roads. Later, loiter in the neighbourhood till sundown to taste a truly different Carioca weekend. As dusk falls and the Caipirinhas get a sweater, hop around the bars to enjoy an energetic football match at a local bar or hang on the roadside for fired up churrasco barbeques and occasional strums of guitars.
WHAT: Rio Antigo Fair- Monthly
WHEN: Saturday
WHERE: Rua do Lavradio, between Av. Mem de Sae a Av. Visconde do Rio Branco, Centro Antigo, RJ
ENTRANCE: Free
NEARBY METRO STATIONS: Carioca