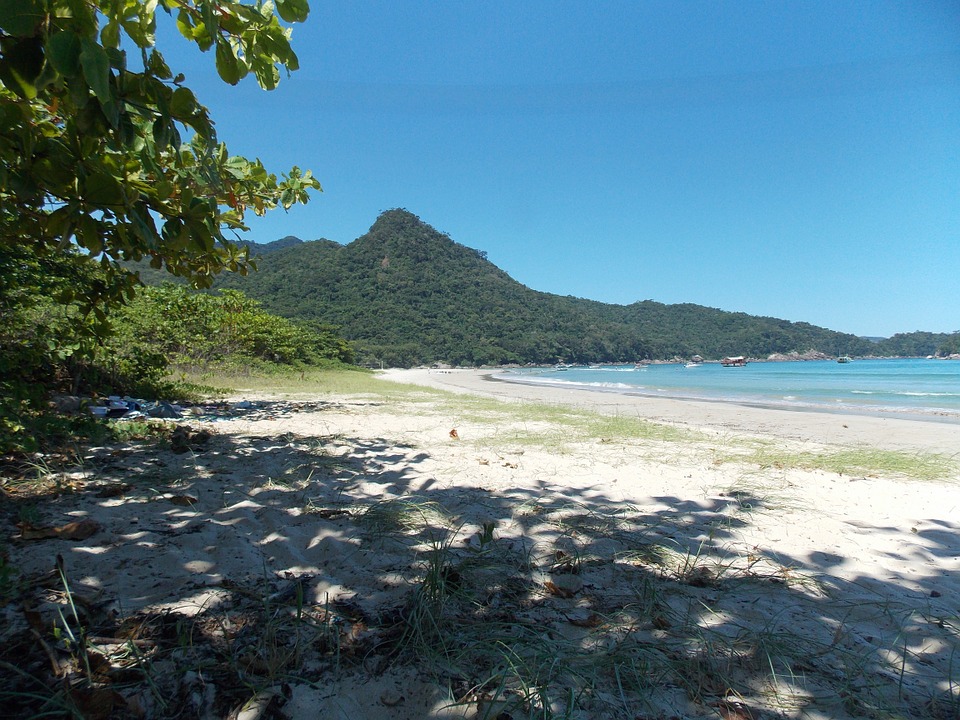 So close to Rio de Janeiro, yet so different. Located off the coast of Rio, Ilha Grande, part of the municipality of Angra dos Reis, is Brazil's relaxing, undeveloped paradise.
The island, which is 194 sq kilometres (75 sq mil) in area, is a popular tourist destination that is noted for its scenic beauty, unspoilt tropical beaches, waters glimmering in the sun, luxurious vegetation and rugged landscape. Ilha Grande is, in a nutshell, heaven on earth.

Vila do Abraao
It is hard not to fall in love with the Vila do Abrao on the island of Ilha Grande. Stepping off the ferry that takes you from Angra dos Reis to the magical island is to disconnect from the outside world. No cars, no banks (bring your money), no ringing phones and greeted by some of the sweetest stray dogs you will ever meet- the stress of the world rolls off of your shoulders. The idea is to relax in the sun, sail, swim, disappear into spas and re-emerge to taste fresh seafood at one of the 30 small restaurants.

Hiking

Small-scale eco-tourism is being encouraged on the island. The island is unique as its inhabitants and most of its visitors are environmental conservationists. They embrace their surroundings like a family member and do everything in their power to protect it. Although it has no roads and motorised vehicles banned, the island has more than 150 km of hiking trails connecting all the coastal villages and hamlets.

One of the most popular activities for visitors is to trek to Lopes Mendes beach, about a two-hour hike from Abrao where they will encounter breath-taking views. The island lives by the motto "take only photographs and leave only footprints". In addition, travel companies are now offering sight-seeing trips to see the islands various beaches, mountain trails and waterfalls.
Ilha Grande is a haven for flora and fauna of all kinds. If you walk along the streets at sunrise or sunset, you are bound to stumble on unassuming views such as parrots beak (a small jutting mountain on the edge of the island)- a favourite destination for hikers and climbers. Ilha Grande is the only place in the world where you forget that it snows or that cars sit bumper to bumper waiting to exit the parkway, The island itself has its own energy and personality.
Pros: Once you arrive it is pure relaxation and beauty
Cons: Transportation to the island can be challenging if you are not up for an adventure
Travel Info:
Coach Tickets can be purchased from the Rodovario Coach station with the Cabo Verde Bus company for $R50
Ferries to Ilha Grande depart from the Angra do Reis port