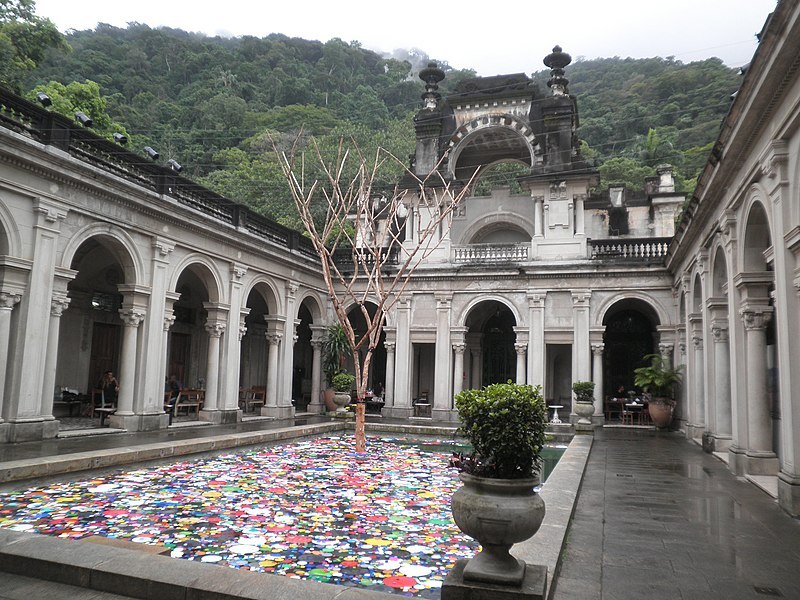 A pleasant surprise in busy Rio - Parque Lage - A beautiful park, lovely trails and gorgeous architecture.

A public park in Rio de Janeiro, Parque Lage is an old estate with expansive grounds west of the Lagoon. The park is tucked at the foot of Corcovado, at the base of Floresta da Tijuca and lies in the Jardim Botanico Neighbourhood.
This special spot has English-style gardens, little lakes and a mansion that houses the Escola de Artes Visuais (School of Visual Arts) which hosts free art exhibitions and occasional performances. The grounds provide the prime starting point for a hike up to Christ Redeemer. Whether venturing alone or with the family, this park is an ideal retreat for evryone.
The perfect start to the day in Rio. The tranquil park offers a superb escape from the commotion of the city. The architecture and location of the mansion at the bottom of the mountain will leave you in awe- providing the perfect setting for coffee, Sunday brunch and picnics. Embodying a Florentine feel-the gorgeous building has been featured in many popular music videos from Pharell Williams, Black Eyed Peas and notably, in Snoop Dogg's 2003 single "Beautiful" but remains relatively quiet as it is out of the way for most tourists.
It's not just the architecture that mesmerises visitors, the history behind the building is itself spectacular. Once owned by industrialist Enrique Lage and his wife, a famous singer during her time. During the 1920s, Lage had the mansion modelled by Italian architect Mario Vodrel, with interior paintings by Salvador Payals Sabate. In the 1960s, the land was converted into a public park and walking trails were installed through the subtropical forests of Tijuca National Park that surround the mansion.
Here are some more
Outdoor activities in Rio
.