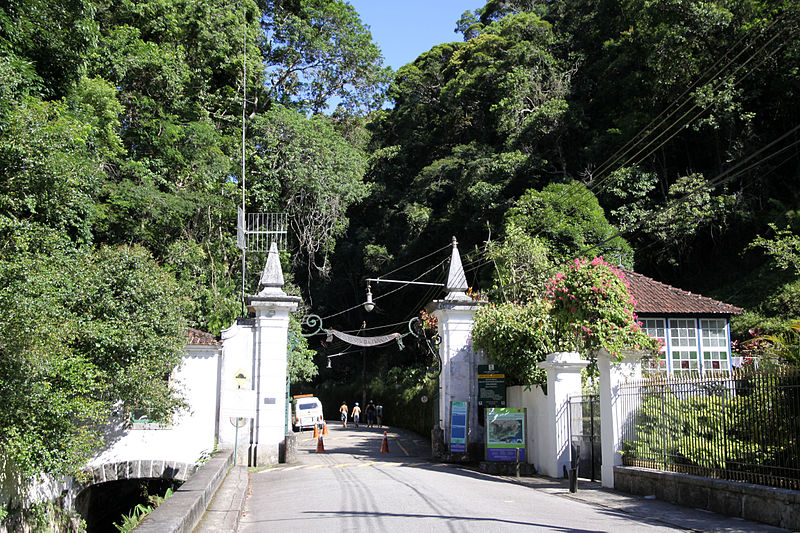 Tijuca Rainforest Credit: Halley Pacheco de Oliveira / CC BY-SA 3.0
Enjoy a vacation in Rio like a true Amazonian and try our list of to-do activities for this week.
1) Tijuca Rainforest Hiking Tour in Rio de Janeiro:
Explore the lush scenic natural beauty of the Tijuca Rainforest in a 6-hour tour with an experienced guide. Get round-trip transport to and from your hotel. You can enjoy the beautiful waterfalls and admire the native flora and fauna while learning about the local ecosystem from the guide. Check the availability of Tijuca Rainforest Hiking Tour now.
Duration: 6 hours (approx.)

2) Espirito Santa restaurant
This restaurant lies on the Santa Teresa's cobbled, hilly streets. The food here stays true to its Amazonian roots with delicacies such as namorado da coca with shrimp sauce and Brazil nut rice, Enamorado da cunhã arrive with Amazonian ginger, tomato sauce, a creamy plantain and coconut rice, coconut-y moqueca stew etc. The place is famous for its not-to-miss fish food dishes.
Address: Rua Almirante Alexandrino 264, Santa Teresa, Rio de Janeiro.
Time: Mon noon-midnight; Wed-Sun noon-midnight.

3) Spa treatment in Copacabana Palace
Relax at the Copacabana Palace and indulge yourself to the beauty rituals that tone, purify and revitalise. The spa features five individual healing rooms, a fitness room, two dual treatment suites, hair salon, steam bath, sauna and relaxation area. The Copacabana Palace Spa also recommends a healthful spa menu.
Address: Belmond Copacabana Palace, Avenida Atlântica 1702.
For reservations: reservations.brazil@belmond.com

4) Fosfobox
Shake your stuff at one of the most happening bars in Rio. Situated right in the heart of Copacabana, next to the Siqueira Campos metro station, Fosfobox is a focal point for music lovers from all kinds of social demographics.
Location: Loja 23 e 24 - Rua Siqueira Campos, 143 - Copacabana, Rio de Janeiro - Brazil.

5) Shopping Leblon
If you need some serious retail therapy then this shopping mall situated in swanky Leblon is just the place. From Rio's bikinis to handmade homeware and stylish jewellery, shopping Leblon has a wide range of fashionable products.
Address: Av Afrânio de Melo Franco, 290 Leblon,Rio de Janeiro.