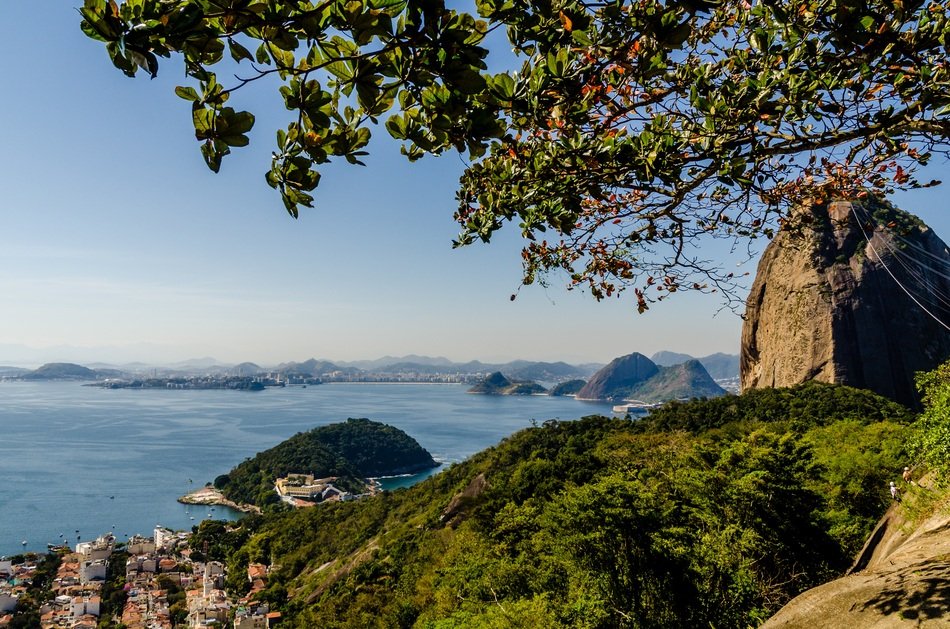 Looking to spend a day in the lap of nature away from the city, but don't want to venture too far? Then the Forte Duque de Caxias is the perfect place for you. Located on the top of 'Morro do Leme' or the Leme Mountain this 18th-century fortress presents spectacular views of the Sugarloaf Mountain and the Cagarras Islands.
The fort was built during the Portuguese Empire between 1776 and 1799 on the instructions of Marquis of Lavradio. It was mainly built to oversee the invading ships and give out warnings. To reach the fort you can start your trip from the military base from the Leme Beach. After getting an admission ticket you can start your ascend which takes about 15-20 minutes. The walk up the fort is simply delightful and you will pass through the lush vegetation of the tropical rainforest. You may even spot some monkeys or other animals on your way.
You can even get a guided tour if you make prior bookings. After arrival at the top of the mountain, you can see the fort's best-preserved parts like the ammunition magazine, control centre, power station and gigantic Krupp cannons. However, the best part is the view of Rio de Janeiro skyline that you get from here which includes attractions like Christ the Redeemer, Dois Irmãos and Pedra da Gávea.
The fort is open to the visitors only from Tuesday to Sunday from 9:30 a.m. to 4:00 p.m. and the best time to visit is in the mornings. So get your walking shoes out and get ready to rejuvenate yourself on this remarkable place.