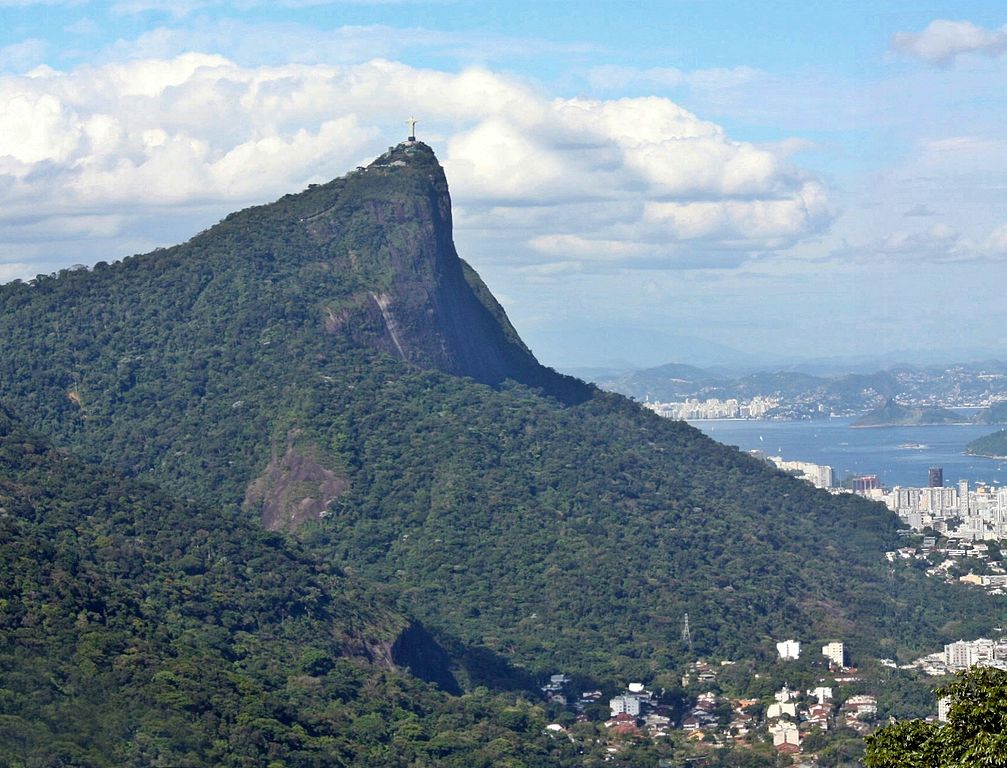 Credit: Credit: beckstei / CC BY 3.0
Rio de Janeiro is a fascinating holiday destination where you can enjoy the wonderful beaches, scrumptious cuisine, and electric nightlife. The Corcovado Mountain is one such tourist delight where you can absorb the panoramic views of the city and discover the iconic statue of Christ The Redeemer.
Once called as the 'Pinnacle of Temptation' (Pinacula da Tentacao) by Portuguese-settlers centuries ago, the Corcovado Mountain has Biblical references and is one of the most iconic attractions in Rio today. The 710-metre (2,329ft) granite mountain was later renamed as Corcovado (Portuguese: hunchback) due to its shape and is located in central Rio in the Tijuca National Park.
The mountain is popular for its pristine beauty and prime position as the foothold of the world-renowned statue, Christ The Redeemer. The statue is around 30-metres (100ft) tall and depicts Jesus Christ standing with his arms outstretched overlooking the city. The statue was conceptualised by Carlos Oswaldo in 1921 and built by an engineer, Heitor da Silva Costa and Poland-based sculptor, Paul Landowski. 
How does one reach the mountain? 
One can reach the mountains by railroad which was built in 1984 and today it is the prime mode of transport. To reach the mountains, you don't have to wait for hours together in a queue, since the electrically-powered trains have a capacity of 360-passenger and that are scheduled every hour. On the way, experience an incredible journey showcasing dense forests, granite mountain rocks, and picturesque beauty.
At the mountaintop, you will be greeted with panoramic views of the surrounding mountains, beaches, ocean, and the forests. If you are an adventure-seeker then look forward to climbing to the statue of Christ The Redeemer and also look out for some challenging hiking trails.
Grab the chance to visit this iconic mountain which will also give you ample photographic opportunities and help to make your tour a memorable one.