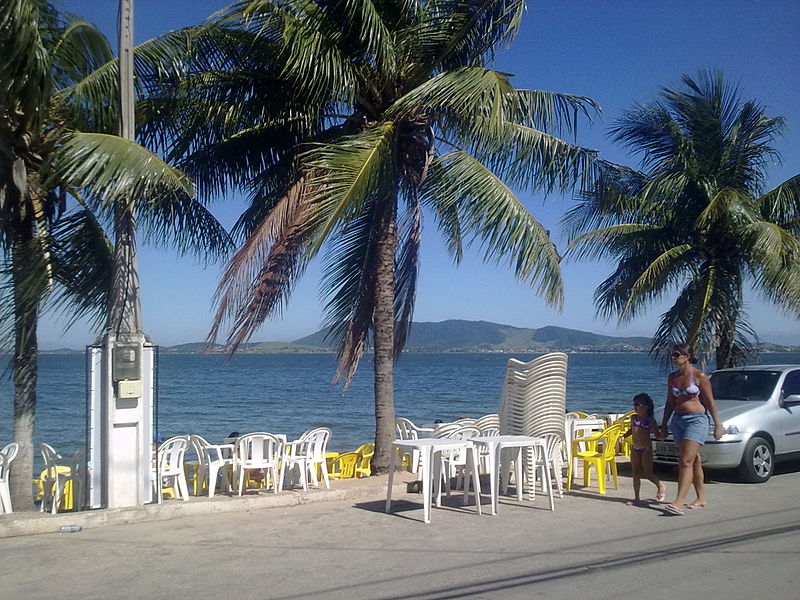 Besides checking out the Christ the Redeemer and the beautiful beach view along the coast, Rio de Janeiro also has hidden gems located in and outside the city. The quaint city of Araruama provides the perfect summer surprise for visitors looking to get away from the hustle and bustle of the city, and relax away their time beside the lagoon and enjoy exciting water sports activities.
Araruama is located, around 1.4 hours away from the city of Rio. The tranquil environment, stunning natural landscapes and water provide visitors with the perfect summer getaway spot. The city's lagoon is another popular reason of Araruama for being a tourist hotspot as it is considered the largest hypersaline lagoon in the world, along with being Brazil's second largest one with an area of 220 square kilometres.
With clean calm waters, Araruama's lagoon beaches are popular for thrilling water sport activities like kit surf and jet ski. The town also has an excellent infrastructure with bars, bike lanes and gyms located along the sidewalk. The Praia do Areal is a great beach to visit with children and it is located just 2 kilometres from the city centre.
Among the many historic spots in Araruama, the Praia de Iguabinha and Massambaba beaches are something that you must check out; each providing a unique outdoor setting that you can enjoy with family and friends. Also, another important lagoon beside the main city's attraction is the Lagoa Vermelha, containing a high concentration of salt and sulphurous hydrogen beneficial for skin and rheumatic diseases. Talk about a natural therapeutic!
You can rent a car or take the bus that operates daily from Rio to Araruama. Do not miss a chance to visit this beautiful town during your travels to the city of Rio de Janeiro in Brazil.