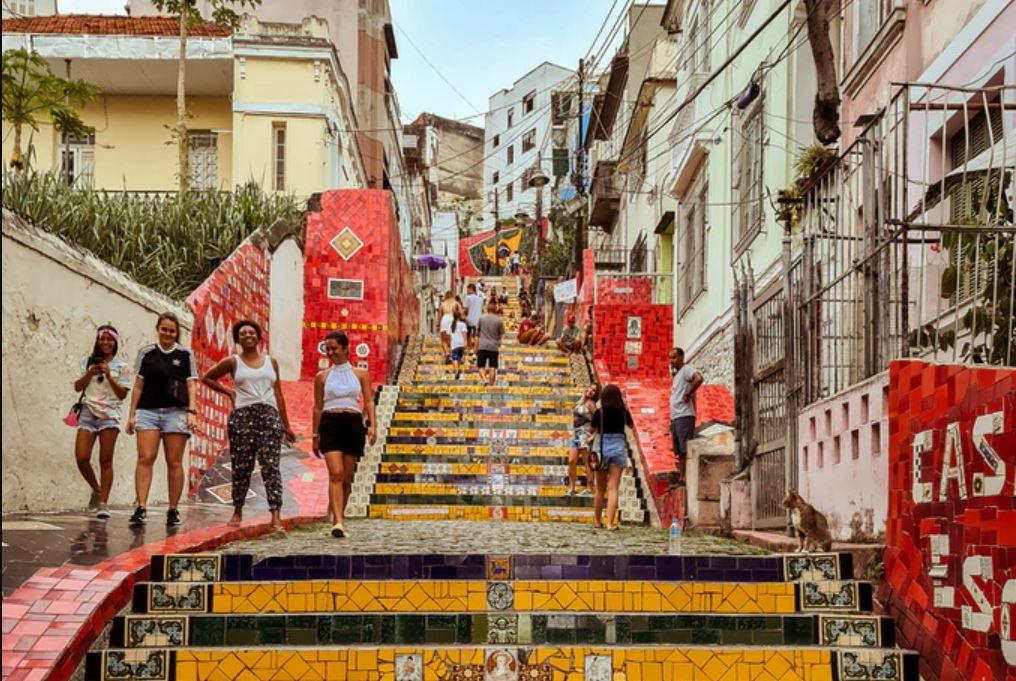 Rio de Janeiro, the second largest city in Brazil, is one of the most popular places to visit in the Southern Hemisphere. This city is famous for its breath-taking and diverse natural surroundings, soaring rocky-mountains, golden coastline, Carnival atmosphere and Samba dancing. But there are so many layers to Rio de Janeiro. In this article, we will explore some alternative activities and sights to get the most out of your visit to the vibrant city.  
Visit Rio's Vibrant Casinos
Rio de Janeiro is known for having some of the best and most vibrant casinos in Brazil, which are well worth adding to your alternative tour of this colourful city. The casinos are popular with locals and tourists, both for playing poker and for the many live shows they host throughout the year. While betting laws are fairly restricted in Brazil, poker falls outside of this legislation due to the skills and technique required for the game. This may be one reason why Rio de Janeiro puts pride and grandeur into its casinos, which are often incorporated into unique hotel and spa venues.
The Rio Hotel, Casino and Convention Resort is an attractive casino of vivid colours and vibrant lights, everything you might imagine a casino in Brazil to be. Offering nearly 300 sophisticated slot machines and a host of stylish poker tables, this casino provides gaming variety in a colourful environment. The Amambay Hotel and Casino, however, offers a taste of tradition, having been around for over 40 years as the first legal casino in Latin America, whereas the San Javier Casino provides a refined, luxury experience, with a combination of roulette tables, live performances, and an a la carte menu, making for a unique experience. Reliable websites such as Oddschecker offer casino sign up deals and bonuses for venues all over the world, an attractive way to test the water before planning your unique casino tour of Rio de Janeiro!
Take a Street Art tour
The street art in Rio is something to be marvelled at and it reflects the colourful and diverse soul of the city. In 2009 the city's government legalized street art, giving rise to an artistic movement which is gradually transforming Rio's city walls into vivid images. Artists are now encouraged to carry out their projects on city walls so long as they have the permission of the building owners. This has created a personal connection between street art and the community, with every corner of the city now telling a story about the city's history and culture.
So, if you feel like a break from the beaches and getting to know the streets of Rio de Janeiro, we recommend taking a Street Art Tour of the city, which you can either do individually or as part of a guided tour. Be sure not to miss Eduardo Kobra's astonishing 32,300 square foot mural in the Olympic Boulevard. By walking 200 metres down the seafront, you can see this breath-taking graffiti wall, which was created in honour of the 2016 Olympic Games. The masterpiece depicts the indigenous people from every continent of the world, thus conveying humanity's shared ancestors. This piece of art made it into the Guinness World Records in 2016 as the largest street art mural in the world. Like much of the street art in Rio, it now forms an integral part of the city's identity.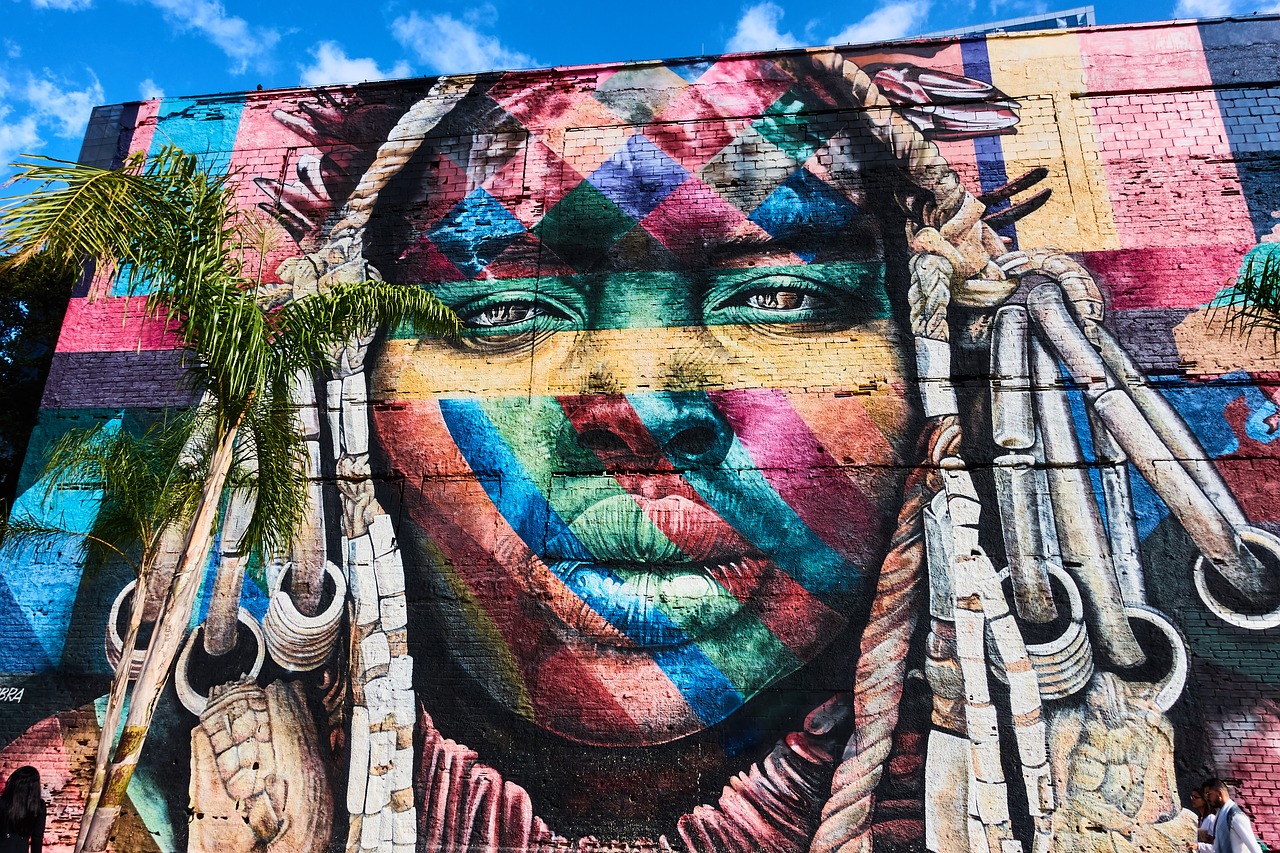 Sunday 'Road Running'
When packing for a city holiday not everyone would consider including their running trainers, but for a trip to Rio de Janeiro it is worth it. The city truly embraces sports via its elaborate system of beachside walkways, running tracks, cycle lanes, and exercise stations. On a Sunday, two main roads along the side of Ipanema and Copacabana beach are closed to transport and opened-up to thousands of people for running, walking, cycling and skateboarding along more than 10km of beachside motorway. The communal spirit of fitness and freedom is an experience you cannot miss and will help you to embrace Rio like a local. Outdoor gyms are also popular in the city and many can be found along the lively beaches of Ipanema, allowing you to work out whilst enjoying the sun and beautiful sea views.
Find serenity at Grumari Beaches
Copacabana and Ipanema beaches are the most famous and most popular in Rio. Whilst breath-takingly magnificent, these iconic beaches are often packed with visitors and bustling with activities, from dance and fitness classes to volleyball and private beach parties. If you are searching for more tranquillity, it is worth heading off the beaten track, south of Barra de Tijuca to the Grumari beaches. Away from the main highway, you will find a coastal road that runs along a stretch of beautiful and more secluded beaches, from Praia do Secreto to Praia Grumari. These are the spots to find those small moments of paradise and serenity, which make a much needed contrast to the lively city.
Pedra de Gavea Viewpoint    
Having such a diverse landscape, Rio de Janeiro is abundant with magnificent viewpoints. One of the most famous ones is Sugarloaf Mountain, which takes pride of place in the centre of the city, and looks back towards Copacabana and Flamengo. Whilst undeniably breath-taking, Sugarloaf Mountain's central location means it has become busy and expensive. Pedra de Gavea, on the other hand, is over on the western edge of the city and marks the border between Rio and Barra de Tijuca. We recommend an excursion through the tropical Tijuca Forest to reach the more secluded viewpoint of Pedra de Gavea. This is by far one of the most peaceful and intimate spots to find a beautiful and unique view of Rio de Janeiro.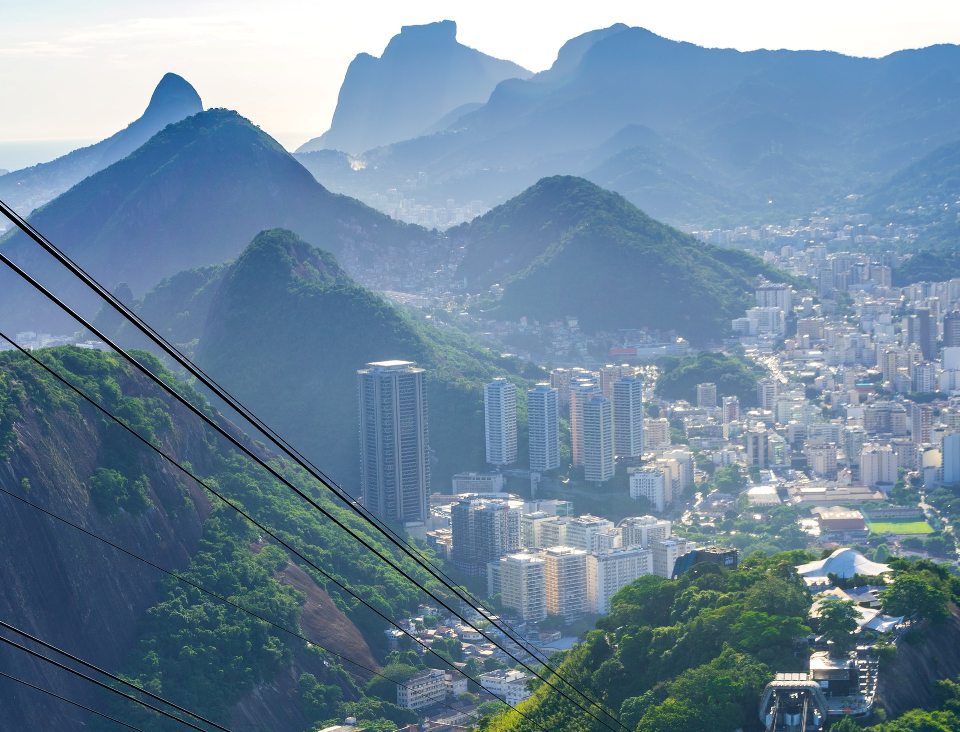 We hope this selection of alternative activities and sights has given you inspiration for visiting Rio de Janeiro. Of course, a visit to Rio would not be complete without visiting the city's best Samba dance clubs or soaking up the Carnival atmosphere. Whatever your taste and whatever holiday vibe you are looking for, Rio de Janeiro has something unique for everyone, and will never stop surprising you.