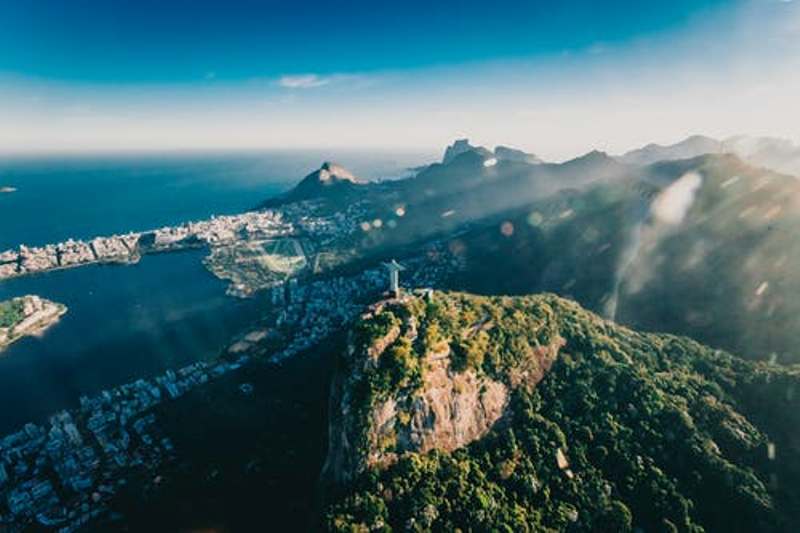 Rio de Janeiro is well known all around the world for its stunning landscapes and beaches. But besides checking out the city life, visiting Christ the Redeemer and hiking in the mountains, we recommend you to check out the quiet little park of the Catacomb in Rio. Not only will one get a chance to be in nature, but will also get to see the beautiful views of the city itself.
The Park of the Catacomb is located in the Lagoa neighbourhood of Rio and is said to be a hidden gem in the centre of the city. This park has free admission and is open 9 am to 5 pm and is safe with guards even when you are travelling with little kids or travelling solo.
In the lower area of the park, you will see various sculptures showcasing people, animals and even abstract objects. As you slowly make your way through the nature surrounding you will see these sculptures leading up to a small mountain. Don't worry as the hike takes about 20 minutes, but it would be wise to wear comfortable shoes. Once up top, you will get a chance to see Christ the Redeemer, the mountains of Dois Irmaos, Pedra da Gavea and the cityscape that will leave you breathless.
Opened in the 1970s, the Park of Catacomb is also great space for outdoor activities along with hiking. For a family or group outing, you can zip-line through the park for an even better experience. If you are not with kids, then definitely try out your marksmanship by practising shooting in the guarded area of the park.
Uncover this stunning landscape and so much more by booking your flight to Rio today!