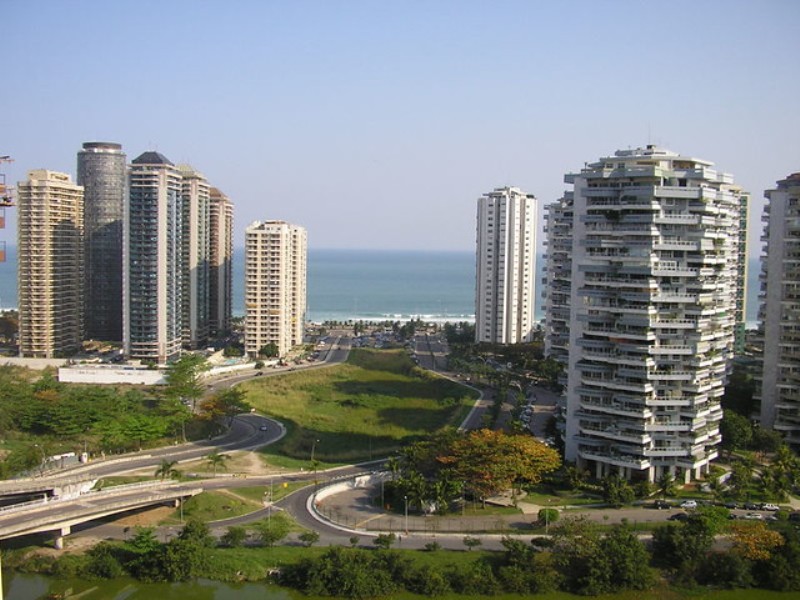 Credit: Flickr / Barrazine Da Barra / CC BY 2.0
The stunning coastal city of Rio de Janeiro is famous for the beaches, the casual lifestyle and of course the iconic statue of Christ the Redeemer. But, besides the sightseeing spots, this colourful city has indeed a ton of neighbourhoods to visit. If you plan to visit Rio, be sure to check out the interesting area of Barra da Tijuca and explore the Brazilian culture.
Barra da Tijuca is one of Rio's newest neighbourhoods, with much of the expansion happening during the recent years, it has been developing since the early 1980s. Barra Olympic Park locally dubbed as the 'Olympic Area' of the city, this neighbourhood of Rio was the heart of the Olympic activity in 2016 which has greatly benefitted the infrastructure of the region.
Known for being larger and more affluent than other areas in Rio, Barra da Tijuca has a variety of facilities to keep the visitors engaged. The biggest Olympic Village in the World, home to the famous 'Rock in Rio' festival, the Jeunesse Arena, the Olympic Golf Course and many internationally renowned schools and universities. Besides that, the restaurants in Barra da Tijuca also serve excellent cuisine catering to almost every taste of the world you can imagine. And to burn off the calories, the stunning coastline is perfect for some surfing and water sports activities!
This highly popular and affluent neighbourhood is centred mostly on cars. Naturally, it can be quite difficult to explore all over, unless you rent a car and enjoy the city. Because of its world-class facilities, the Barra da Tijuca is home to the rich and famous, so be sure to bring your camera in case you spot a local legend and document your travels to one of Rio's most popular neighbourhoods!