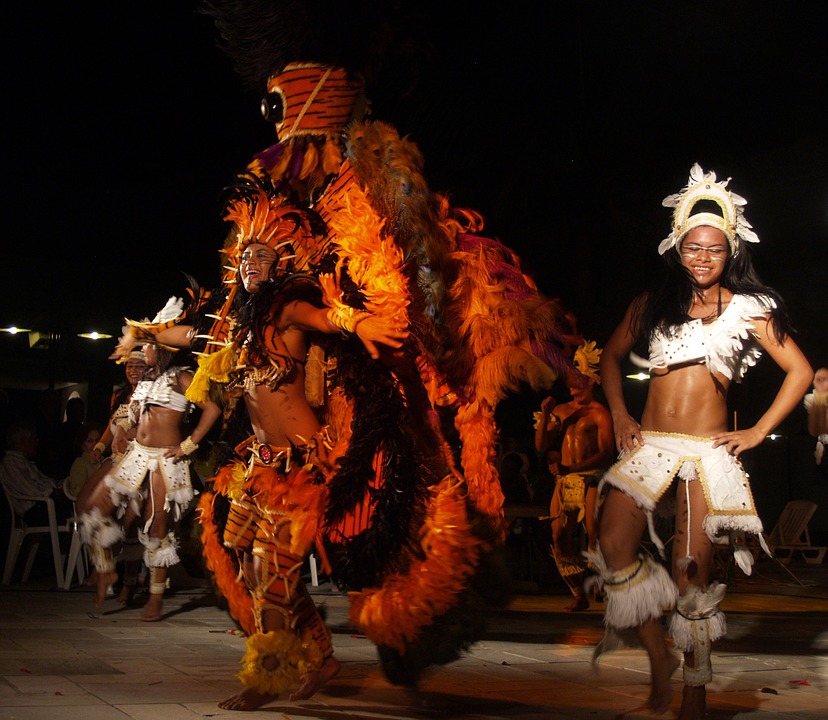 It's well-known around the world that Brazil is a beautiful, exciting, and vibrant country filled with people who love to have fun. Each year, Carnaval do Brazil gets a huge amount of new coverage for all of the brilliant performers who turn up in their colourful costumes, giving the world a glimpse of the nation's love of dance and music, with the festivities in Rio de Janeiro being of a particular focus. Brazil is filled with many grand venues which offer a wealth of entertainment, from music venues to packed sports stadiums, but fun in Brazil doesn't always require you to seek out the entertainment, with there being many fun activities which are always accessible to you.  
The city of Rio de Janeiro is most famous for the 125-foot statue of Christ the Redeemer on Corcovado mountain, but it has also hosted a wide range of global events in recent years, including the 2016 Olympics and 2015 FIFA World Cup. As one of the most visited cities in the southern hemisphere, the city is well-prepared to take care of tourists and show them a good time. Now, let's get stuck into the top ways for you to experience some thrills while in the great city of Rio de Janeiro.
Immerse yourself in music and dancing
Brazil's most famous pastime is music and dancing, or more specifically, samba. The lively dance is one of the most popular in the world, but few can perform it quite as well as anyone in Brazil. Just walking around Rio de Janeiro on any given night, you're sure to find a bar playing loud and upbeat music, and you may even be lucky enough to stumble across a street party, where everyone assembles to enjoy music and dancing. 
If this kind of festive atmosphere is what you'd like to indulge in when you visit Rio de Janeiro, there are many venues that you can seek out, including Pedro do Sal, which Lonely Planet says host Monday and Friday-night street parties for samba lovers. For a different musically-infused evening, you could try Rio Scenarium's lavish venue, the historic Beco das Garrafas, or Circo Voador, which plays host to a line-up of big-name artists every year. 
Even rest days can be fun and cheap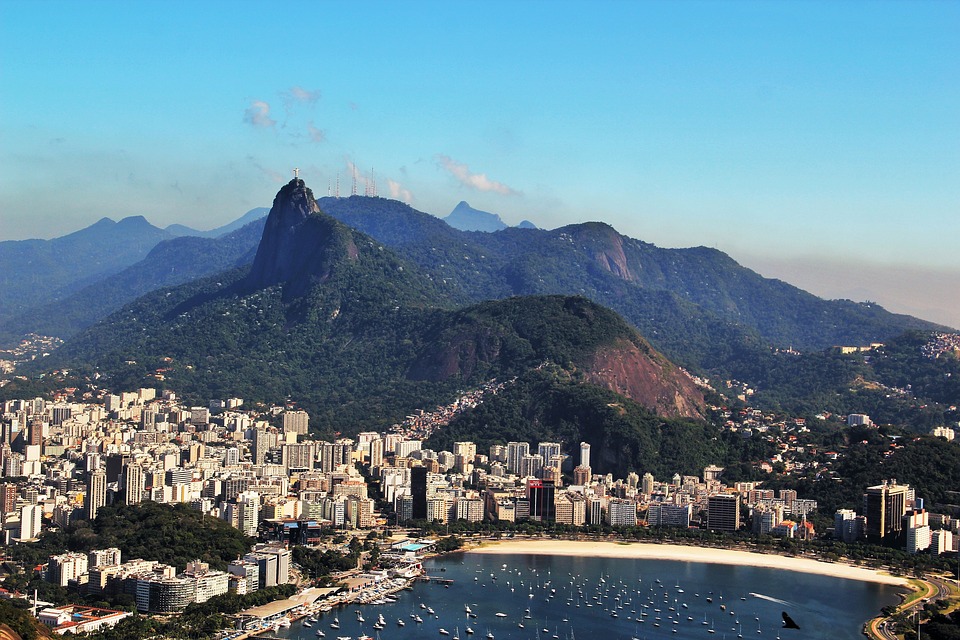 With average temperatures of 26ºC from December through to April and around 22ºC throughout the rest of the year, it can be exhausting to go out exploring every day, particularly if your visit to Rio de Janeiro is for a week or even two weeks. As the city has so much entertainment value in the evening, there's no harm in taking a relaxing rest day to recuperate on your break and get the downtime that you otherwise may not get when not on holiday.
One of the many benefits of Rio de Janeiro hosting the Olympics and the World Cup so recently is that a lot of investment went into the city and into accommodations to make sure that it could be as appealing as possible to tourists. Now, you'd be hard-pressed to find a good hotel that doesn't offer free Wi-Fi or some form of internet access in your room. 
So, in what will most likely be a very nice hotel room, you can still back, relax with the air conditioning on, and get online to indulge in some easy, relaxed gaming. Online casino games are many peoples' go-to websites to play some games these days, but if you don't fancy chipping into your holiday funds, you could always try the no-deposit free spins. In Brazil, BGO, 888, Casumo, 777, and Casino.com are all highly rated and accessible, with Oddschecker giving offers of no-deposit free spins at each of them. So, if you want to play some great games for free, simply take up these offers, get your free spins without committing any money to the website, and spin away. 
Experience fiery Brazilian passion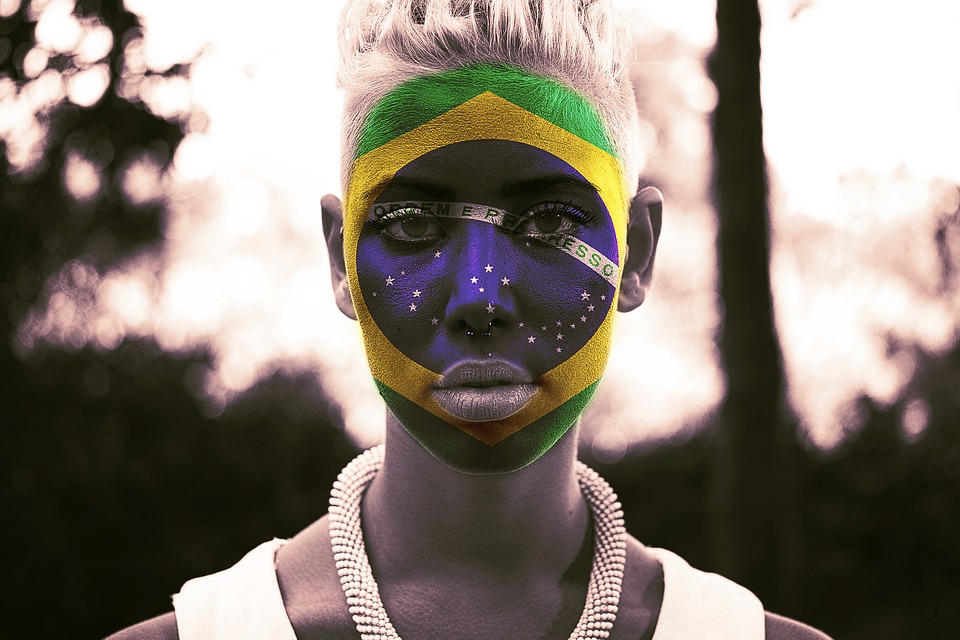 Watching your favourite football team in Europe takes a very different form to Brazilians supporting their favourite team. Devout football fans turn up to each match in droves, filling every top division stadium with chanting, cheering, jeering throughout each match. Seeing the sea of colour which fills the stands is one thing, but witnessing the streets and bars filled with celebrating home fans after a victory is a unique sight. If you're lucky enough to be in Rio de Janeiro while the national team is playing, you're certainly in for a treat if they win.
In Rio de Janeiro, there are four top-flight teams in Serie A: Clube de Regatas do Flamengo, Fluminense, Botafogo de Futebol e Regatas, and CR Vasco da Gama. Both Flamengo and Fluminense play at the near-79,000 seat Maracana; Botafogo host at the near-45,000 capacity Olimpico Nilton Santon; and Vasco da Gama play at the more compact Sao Januario, which seats 24,584 people. 
If you follow the sport in Europe, you'll notice that many of the top teams boast a Brazilian player. The vast majority of these players come through the ranks of Brazilian Serie A teams, impressing at the highest level of their nation's football before being signed by a European club for a massive fee. While in Europe, a lot of top teams loan their top young players away until their close to being ready for the first team, in Brazil, if they see a talented young star emerging, they'll give them ample opportunities to step up to the first team as a teenager. 
Among the Rio de Janeiro clubs, Flamengo boasts the most exciting assortment of young stars ready to become international stars. They recently lost Vinicius Junior to Real Madrid and Lucas Paqueta to AC Milan, but still have the emerging diamond Lincoln, as shown by Marca, raring become their next star. It seems like there's always a new potential superstar emerging in Brazil's Serie A, so if you head out when the season starts at the end of April, be sure to keep an eye out for the top young talents trying to impress.
In Rio de Janeiro, there are many ways to be entertained, be it in a sports stadium, in the streets at night, or while relaxing in your hotel room.