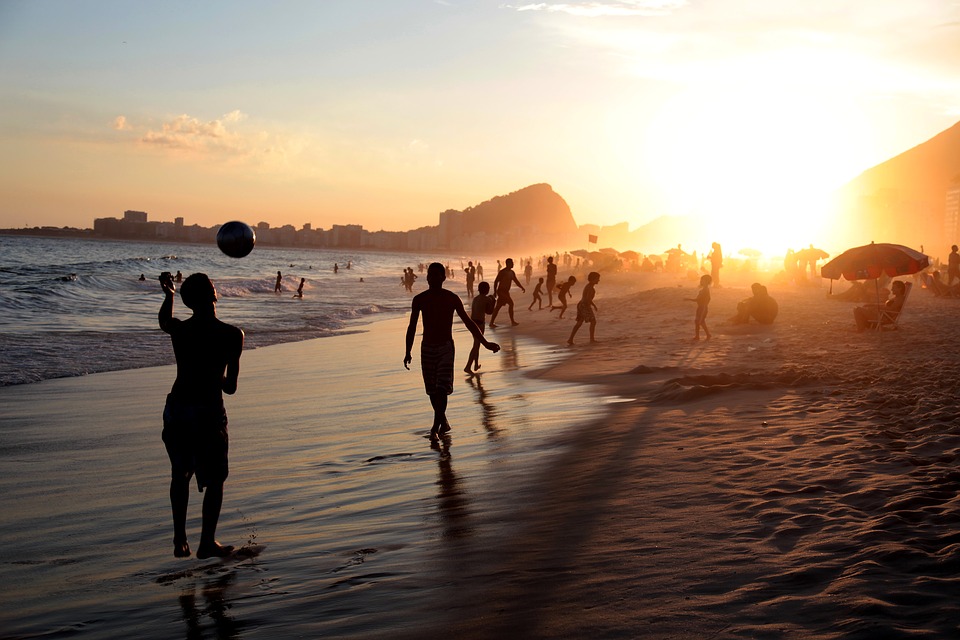 For many people, the beach is considered to be the focal point of life in the city of Rio de Janeiro. These beaches are always teeming with tourists and locals who spend a large part of their day near the waters of the Atlantic and on the white sands. Besides swimming and sunbathing, there are many activities that one can indulge in and the best part is that all of these can be done while taking in the many beautiful sights and sounds.
Considering that many of the activities that one can take part in are quite budget-friendly, it makes the beaches of Rio the perfect place for a daycation. Further, since many of the activities can be found on one beach, it also reduces the need to travel from one place to another.

Workout stations 
One of the most enjoyable free facilities that one can find on the beaches of Rio is workout stations. There are many that can be found along the South Zone or the Zona Sul stretching from Barra da Tijuca to Leme. Most of them are usually free and have instructions that are easy to understand in order to allow for the optimal use of the equipment. 
These workout stations are an excellent option for visitors who are on vacation and want to stay fit at the same time. Moreover, they still get to take in all the sights while they're at it. 
Beach volleyball and 'Futevolei'
Volleyball is a very popular pastime in Brazil and with many nets set up all along the South Zone; it makes it so much easier for everyone to take part. In Ipanema, weekly sessions are held which are open to the public to take part in friendly matches. This not only encourages sporting spirit but also allows for an informal conversation to take place between those who are taking part.
Another sport that can be commonly seen to be played in Rio is an interesting fusion of volleyball and football known as Futevolei or Footvolley. This is one of the most difficult beach activities to master as it does not allow for the use of hands. It is also possibly the most interesting to watch as players use impressive skills to win the game.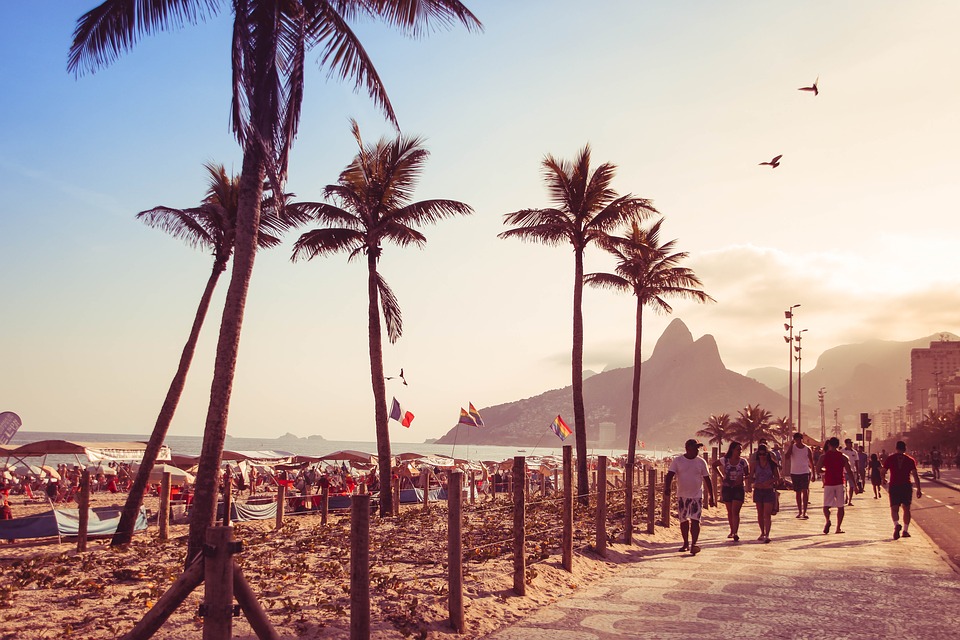 Beach tennis
This sport is very popular among locals of different age groups. Varying from knockabouts without a net (which is also termed as 'frescobol') to matches that are more competitive in nature, one can always find something that is to their liking. 
Those who feel the need to have a more serious approach in the game can go Leme beach where they can find the Escola De Beach Tennis. Here, they can take part in tournaments or take lessons offered by renowned player Wagner Fidelis.  
Beach rugby
Lastly, for those who prefer more contact in sports, beach rugby has been making the beach sand fly in recent times. This sport can be seen to have gained popularity and is largely played on the Cidade Maravilhosa beaches. Owing to the recent organization of an international event in Ipanema at Posto 10, the number of training sessions and regular matches has also increased in nearby beaches.