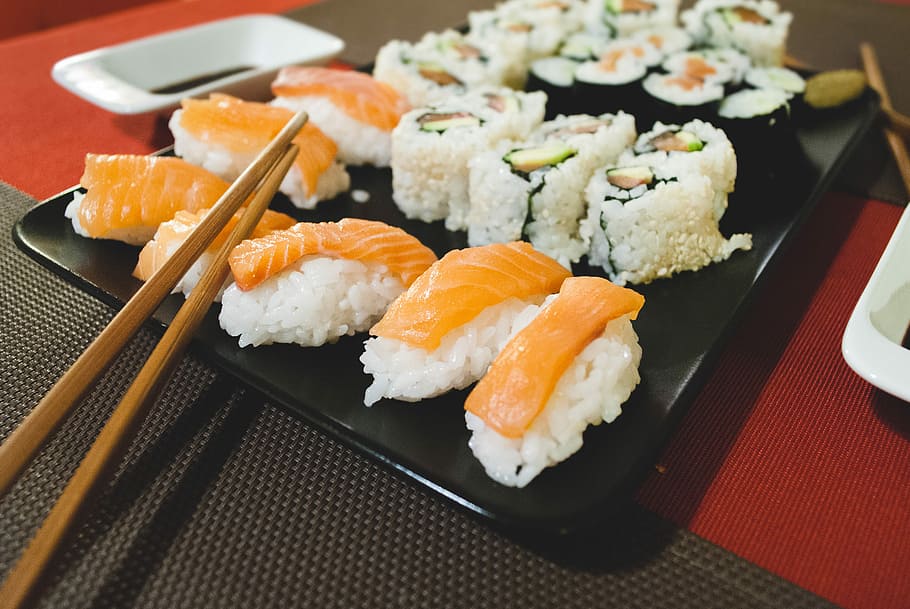 Rio de Janeiro is Brazil's colourful city and a tourist hotspot that is rich in culture and vibrant enough to entertain the exotic lifestyle of the people living there. Local food comes in varieties, especially when plucked fresh from the sea, but international cuisine can be found almost everywhere in the city. If you are craving for some Japanese cuisine or want to enjoy a taste of sushi, then check out these top restaurants for a good meal!
Manekineko
Manekineko is nestled in the busy streets of Ipanema in Rio de Janeiro and focuses the entire menu on classic Japanese cuisine with a modern flair. Enjoy a sophisticated dinner with your partner as you try out their tasty sushi with some potent cocktails.
Gurumê
Enjoy the salmon guacamole or the raw tuna with cheese at this ultra-modern contemporary restaurant in Ipanema. This dining spot provides some impressive dishes with a unique presentation flair! Gurumê started their first restaurant at São Conrado Fashion Mall and now has opened more branches in Ipanema, Tijuca Mall and Rio Design Barra.
Azumi
Azumi is a classic restaurant in Copacabana that focuses on traditional Japanese cuisine in the comfort of minimalist interior decor. As simple as this place appears, there are over 500 menu options for you to choose, right from chicken on skewers to monkfish live dishes. Talk about variety!
Hachiko
Hachiko is a modern restaurant in central Rio that combines all the western flavours with the delicious Asian cuisine. Enjoy the harmony in their fusion of flavours as you eat in a colonial-style loft with stunning city views.
Lapamaki
Lapamaki restaurant in Ipanema Rio caters to large groups and is generally more affordable when dining with friends or family. The place offers up buffet style options, while you can still enjoy their separate dishes like the carpaccio de salmon which is served with a sweet sauce.
Get ready to dine at the best sushi restaurant and enjoy the local nightlife as you spend a relaxing holiday in the Brazilian capital of Rio de Janeiro.