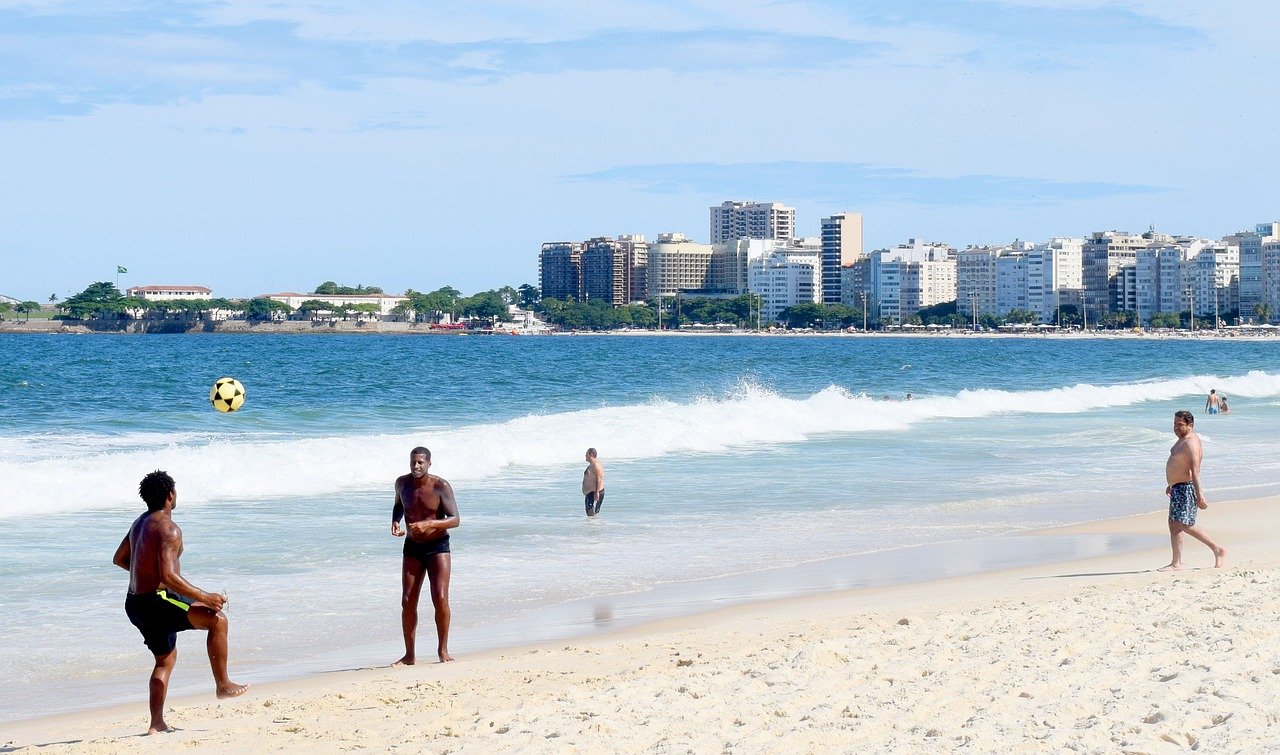 What comes to your mind after you hear the word "carnival"? A bright and light city, hot sun of South America, warm ocean waves, beautiful ladies and handsome men wearing wonderful costumes, and so on. A place where you can find all that and more is well-known among students. It's Rio de Janeiro in Brazil.
Rio is a city with its attractiveness significantly improved by nature. Locals say it was God who gifted their ancestors with such a fascinating land to live on. As we can say now, in 2021, ancient citizens used that gift with care and built their city able to amaze everyone with its diversity, beauty, and pompousness.
Whoever visits Rio can find something special and suitable for them. Here is what you should know for sure: Rio de Janeiro is among the best places in the world for any student to rest and relax. So, if your studying routine is about to drive you mad, it is time to hire someone to do homework for you and leave for Rio!
Below you can see the list of places in Rio de Janeiro where youth prefers to spend their time during days and nights. Beaches, nightclubs, and bars there come along with museums and other sites of interest. Rio has a lot to offer! The question is: will you have enough time to see it all?
Copacabana Beach
Of course, every student tired of assignments tends to imagine themselves laying on the sand of a warm beach with a glass of cold cocktail. The Copacabana Beach in Rio is among the world's best places in the world to entertain like that!
The world-famous 2-mile-long sandy coastline is not only great to relax for anyone. The reason for its popularity among tourists is the cultural spirit of Brazil you can feel in the air at Copacabana. It's a place of public events and great parties for celebrities or anyone else. Moreover, here you can find luxurious hotels and restaurants, coastal cottages, and penthouses to see. If you have always wanted to meet a celebrity, Copacabana Beach definitely is one of the most valuable sites for you to make that dream come true.
Rio Scenarium
This bar is probably the most well-known among the Lapa neighborhood nightlife centers. According to The Guardian, Rio Scenarium is on the list of the world's top 10 bars.
It is located in a 3-story house built back in the 18th century at Lavradio street. If you like pop and folk music or want to listen to Brazilian motives by the best players, then Rio Scenarium is a perfect place for you to hang out.
Sugarloaf Mountain
It actually looks like a sugar loaf!
The mountain seems to try touching the sky and jump above Guanabara Bay. There is an observation deck at the top of the Sugar Loaf that is reachable only via the cable railway. The woods surrounding the mountain are impassable for humans either on foot or with vehicles.
The observation platform at the top is definitely worth visiting: it will show you the incredible panoramic view of the city districts, beaches, the ocean itself, and of course, the featured place of interest in Rio de Janeiro - the statue of Christ the Redeemer.
National Museum of Fine Arts
The museum is a place to see for everyone. Why? It's because of the national artworks collection stored there: pictures, jewelry, sculptures, etc.
The museum itself started functioning in 1937, but the collection dates back to the past even more. It was taken to Brazil by the Portuguese king in the 19th century when the royal family moved overseas to their past colony.
The exterior of the National Museum of Fine arts is eclectic due to multiple changes throughout the process of construction. Today, the collection has around 20,000 artworks in it. If I was a student visiting Rio, I'd definitely order an essay online to have some more time and see them all with my eyes.
Circo Voador
It is a place where the history of Brazilian rock music began in the '80s. Many of the bands that started the epic age can still be heard and seen around the country even now, three to four decades after.
Circo Voador was established in 1982 in the Ipanema neighborhood at Arpoador Beach. Then, they moved it to the Lapa neighborhood already mentioned above.
If you like rock, this is a place where you'll be happy! The bar invites local groups to play live regularly.
To Conclude
These were only five of many places in Rio de Janeiro where students and young tourists can relax perfectly. Other sites also expect you to come. The city is worth every second you spend here.
Keep calm and visit Rio!