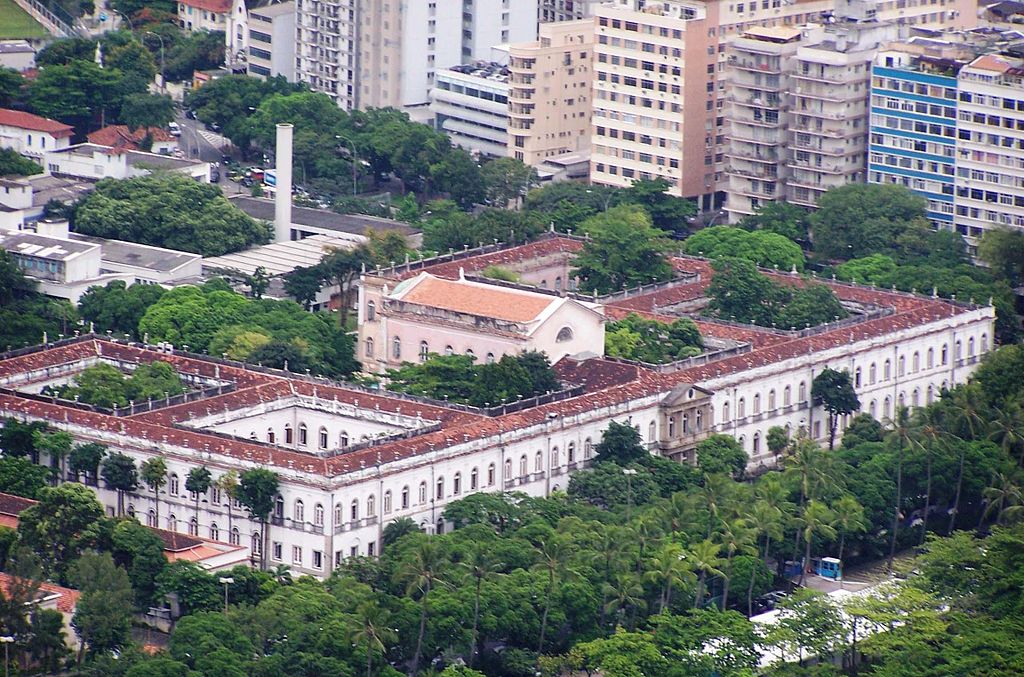 What can you expect from a country of fiery samba and bright carnivals, football, capoeira, and white pants when it comes to higher education? Surprisingly, everything is quite strict and serious here. While there are about 90 universities in the country, the lion's share of time-tested academic institutions is in Rio de Janeiro. And even though 77% of universities are private, federal and state educational institutions remain the most powerful and prestigious. Their priority areas are engineering, technical and medical disciplines. These students will rather ignore reading the best essay writing service reviews because they are used to handling all the assignments independently.
Education system
You will not find the usual bachelor's and master's degrees in their educational system, even though people name them this way for their comfort and better understanding. They are replaced by graduacao, the first stage, and pos-graduacao, the second stage of training. And you can proceed to get an academic degree, mestrado, and doutorado, only after that. Besides, there are short courses designed for high school graduates. Their goal is to prepare young people for work that requires practical skills in the shortest time possible. Upon completion of the courses, students get certificates. The academic year at Brazilian universities begins in February. Each university has its own admission procedure. Some take high school grades into account, while others prefer an oral interview.
Istituto Europeo di Design Rio de Janeiro
It is an international university that has branches in Italy and Spain. Each of them can boast of 24% of international students. Young people who attend this university get the opportunity to participate in fashion shows, international competitions, and cultural events, as well as organize their fashion-shows. The best students can receive an offer of cooperation with world fashion houses. University graduates receive two diplomas at once: one is accredited by the Spanish Ministry of Education, while the second one is accredited by the University of Westminster (UK). Thus, they can enroll in a master's program at any European university. Subjects can be taught in one of three languages: English, Spanish or Italian. A six-week Spanish course is compulsory before Spanish language programs.
The studies' duration ranges from 3 to 4 years, and the cost varies from $9,000 to $17,000 per year.
The Coppead Graduate School of Business at the Federal University of Rio de Janeiro
The Graduate School of Business at the Federal University of Rio de Janeiro offers two types of educational programs. These are Graduate (Full-Time) Programs, including an MBA program (designed for 18 months), postgraduate studies for 4 years, and Executive Education Programs. The latter include Specialization Programs, designed for 10 months, Advanced Programs created for 40 hours, Professional Improvement Programs designed for 180 hours, 10 months, Pre-experience Programs created for 60 hours, 10 months, and Corporate programs. Each of them has its requirements for applicants. If you want to get a master's degree, you need a bachelor's degree, research experience, and Portuguese knowledge.
Federal University of Rio de Janeiro
It is one of the leading educational institutions in the state and the national ranking. In fact, a rare Brazilian academic institution has such worldwide fame. It is considered one of the most authoritative universities globally, ranking in the top 10%. It has earned a tremendous international reputation for excellence in a wide range of areas. It is not surprising it is among the top 100 in terms of quality of education.
Admission to it is based on the submitted exam results. It is famous for its strict rules and the fact that they accept only one student out of ten who apply. Getting an undergraduate education at the university is inexpensive, about $ 1,000 per year. Master's degree programs at this institution will cost you the same. Additionally, the university has distance education programs. So, if you want to get an online education, you can try your luck there. And do my homework 123 reviews will help you find a reliable service to meet any academic challenges.
Pontifical Catholic University of Rio de Janeiro
It is a private nonprofit academic institution that appeared in 1940. In recent years, it has been ranked among the top 20 universities in the state. It is especially suitable for students who want to study Social Sciences and Management. The university is considered one of the best educational institutions in terms of the quality of education. Thanks to the high quality of teaching, it will not be challenging to find a decent job after graduation from this university.
Admission to the university takes place after consideration of the submitted exam results. At the same time, there is rather low competition. You will have to spend about $ 13,000 per year. If you keep up with the curriculum, you will get a chance to participate in scholarship programs.
Federal Rural University of Rio de Janeiro
The university started its activity in 1910. The building of the educational institution is located on the campus, remote from Rio de Janeiro. It is consistently ranked among the 70 best educational institutions in the state. You should supply info on the results of the exams for admission to the university. And it is possible to save a pretty penny here since you will pay about $1,000 per year. If you don't live in Rio de Janeiro, you can still study here. Keeping pace with the times, the university offers e-learning programs.