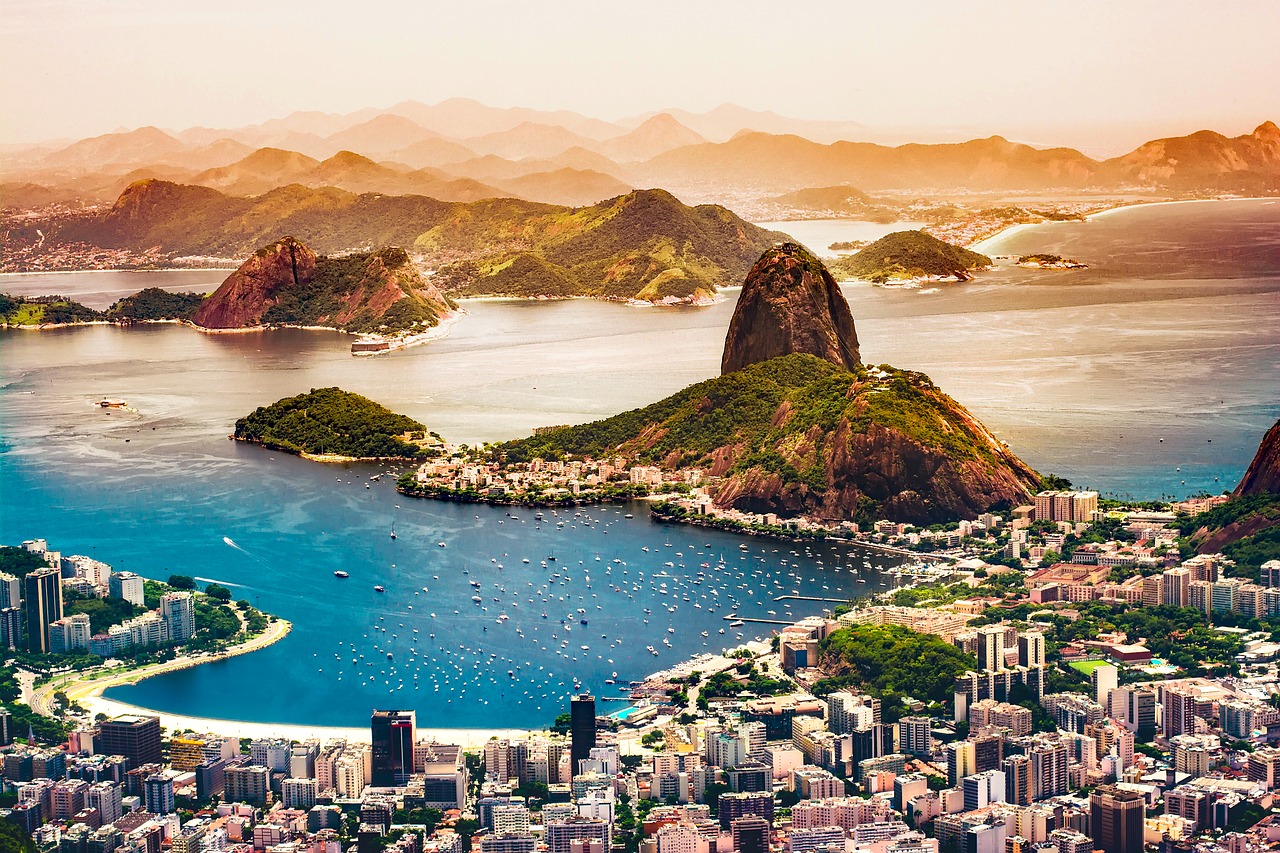 In these unusual times during the Corona pandemic, we might be forgetting just how many interesting things and activities that exist in the world. After all, we do not have much of an opportunity to experience it.
We are all stuck at home, using exemplary virtual event and conference platforms to do our studies or our work. But when the world opens up again, it might be a good idea to familiarize yourself with what you can experience. And what is a better place to start than Rio de Janeiro?
Christ the Redeemer
The statue of Christ the Redeemer is probably one of Brazil's, if not the world's, most iconic landmarks. The statue is located on the beautiful Corcovado Mountain and can be seen from almost everywhere in the city itself.
The real excitement comes with the journey of getting to it, which takes you on a trip through the Tijuca rainforest. It is an excellent opportunity to take many exciting photos and experience the beauty of Rio from high above.
Architectural Sightseeing
Rio de Janeiro as a city offers many different and historically important trends within architecture owing to its rich colonial, imperial and contemporary history.
A fact that not many are aware of is the fact that Brazil, upon gaining its independence from Portugal, was a very successful empire. As such the imperial administration and family has left behind many architectural wonders such as the Imperial Palace. Rio also has the largest library in all of Latin America and is a must-see.
The Maracaña Stadium
Are you a fan of football? Then there probably is not a better place to visit than Brazil. Football is huge here and it gives any fan an opportunity to witness something truly unique. For example, you can visit the Maracaña Stadium which was renovated for the 214 FIFA World Cup.
You can investigate the locker rooms, take a seat on the player benches, and partake in a guided tour that discusses much of the football history that has taken place in this iconic location.
Tijuca National Park's Rainforest
Brazil has without a doubt some of the most diverse and captivating nature. When you are in Rio, you should consider a tour through the Tijuca Rainforest, conveniently situated close to the city itself.
The rainforest can boast of lots of unique flora and animals, and if you are wanting to see the statue of Christ the Redeemer, it is a natural place to pass through as well.
Rio's Jewish Heritage
Brazil is a devout Catholic country, but Rio has throughout its history had a rich and vibrant Jewish heritage dating all the way back to the first Portuguese settlers.
If religious history is an interest if yours, this will be a big hit. You can visit places such as The Grand Temple, Park Itzhak Rabin and a museum dedicated to Jewish history in the city. A unique perspective to be sure.