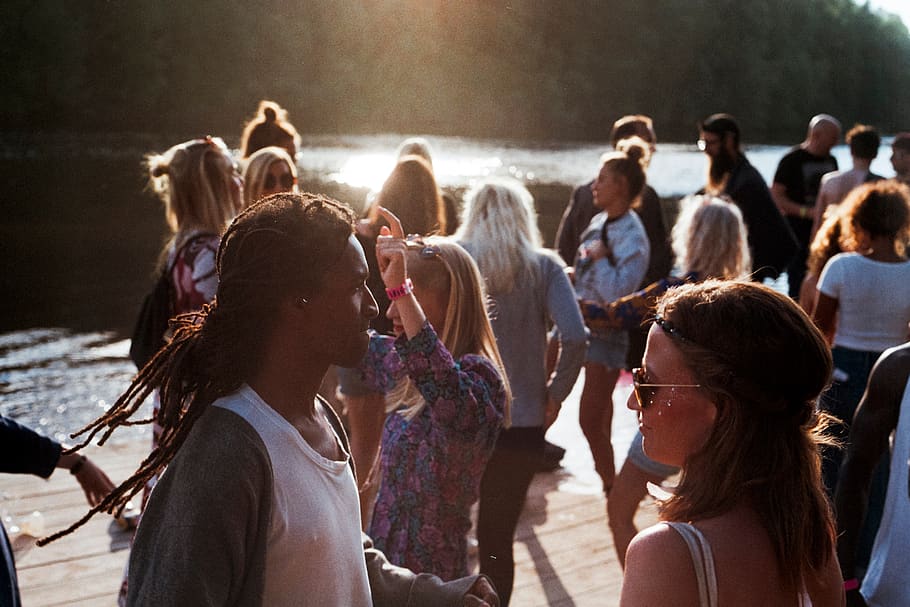 Forget all your preconceived ideas, nightlife in Rio has changed a lot over the past couple of years, just as it has everywhere else in the world. But after difficult times, locals and tourists alike can once again party like it's 2019. Here are three contrasting areas of the city in which to do so. 
Lapa – the party zone 
If anything brought the seriousness of recent events into focus, it was the sight of Lapa's usually heaving streets desolate and empty on a Saturday night. Thank heaven things have returned to normal now, at least as far as nightlife is concerned. The place comes alive with street parties on Friday and Saturday nights, lending a festival atmosphere and acting as a magnet to both locals and tourists.  
Join the fun and explore the dozens of bars and clubs along the way. Rio Scenarium is a multi-functional venue split across three floors, and is an ideal place to meet up with friends and enjoy good quality but reasonably priced food. If it's traditional samba you want, head for Carioca da Gema – they serve great pizza, too. Just be aware that Lapa has quite a different vibe during the day, and crime is high. It's one of the few places that is much safer during the hours of darkness, when the streets are crowded and the party is in full swing.  
Copacabana – traditional nightlife 
Music and passion were always the passion at the Copa. Barry Manilow's 1978 hit has shaped an entire generation's expectations when it comes to Copacabana. It's a little less frantic than Lapa and, to be frank, quite a lot safer. The Copacabana Palace is the place to be seen if you want to dress up and enjoy a few cocktails or even catch a theatre show. In years gone by, it was home to Rio's biggest casino, but that all came to an end in the 1940s, so if gambling is your preference, an online live casino is your best bet.  
Elsewhere in Copacabana, there are far fewer choices than there were in 2019, and recovery will take longer. However, Bip Bip is one of the classic venues that has survived unscathed. Don't be fooled by the down at heel exterior, this back street bar hosts some of the best live music in the city and is frequented by some famous faces.  
Botafogo – Rio's hippest neighbourhood 
Where? You might ask. Botafogo isn't famous like Lapa and Copacabana, but ask those in the know and they'll tell you it's the place to go if you want hip bars and an eclectic choice of live music in relatively safe surroundings.  
Highlights include Bar Bukowski, named in honour of Chuck Bukowski the original angry old man of the 20th century literary world. There are three bars, and there's either live rock music or karaoke practically every night. Alternatively, if you fancy yourself to be an aspiring Bukowski yourself, visit Comuna, a bizarre but welcoming venue that combines a bar with a bookshop and arts space.