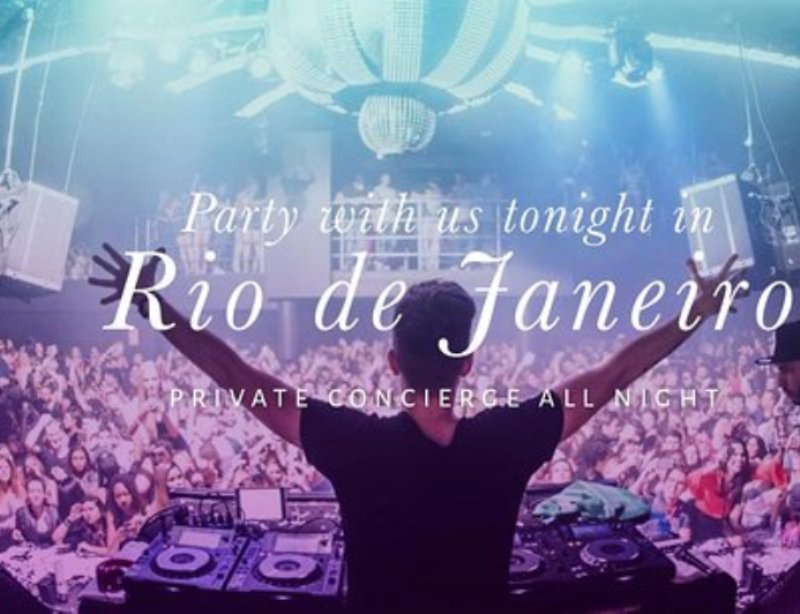 Rio de Janeiro has one of South America's most prominent LGBTQIA+ scenes. The last decade has seen places like Copacabana become hotspots for establishments that strive to cater to queer people and be great places to party into the wee hours of the morning. If you want to experience more of Rio's nightlife, you can even go for dedicated pub crawls. 
There are a wide range of activities you can do here, whether it be walking in the soft sands of Rio's iconic beaches, dancing the day away to infectious samba rhythms or perhaps just enjoy Rio's fantastic bars that offer refreshing tropical drinks; think caipirinhas. Here are some of the best queer-friendly bars in and around Rio:
The Week Rio
Starting with an upscale establishment; The Week is the newer branch of a fabulous club in São Paulo that attracts some of the best party crowd. The best way to think of The Week is a music festival every weekend; the electric ambience and state-of-the-art music system feature some of the biggest international electronic DJs and legendary events. With AcquaPlay and their GiraSol parties, as well as the memorable Réveillons and the Carnavais de Florianópolis, The Week has cemented its status as one of the biggest names in the gay clubbing scene. 
Up Turn
A space for the truly wild at heart, the Up Turn Lounge hosts an array of consistently awesome parties, week after week. The venue is spacious, comfortable and boasts a large dance floor, and the cocktails are tangy and tasty and the lounge also features open bars on some days.
Buraco da Lacraia
If you want a less mainstream experience, escape the gay tourist bubble of Copacabana and Ipanema for a truly unique Brazilian queer experience.  Buraco da Lacraia is known for its amazing cabaret show which blends politics, comedy and performance art. The club also holds shows featuring local drag queens and a dark room for the adventurous.
Fosfobox
Since 2004, Fosfobox Bar Club has hosted some of the best themed parties with loud music. Enjoy a truly inclusive experience at this cosy club located on Rua Siqueira Campos, Copacabana. Friday is an amazing night to visit for queer folk and the club is very conscious about any transphobia, biphobia, fat-shaming or discrimination of any kind on its premises and strives to provide a safe but incredible party experience for  LGBTQIA+ folks.