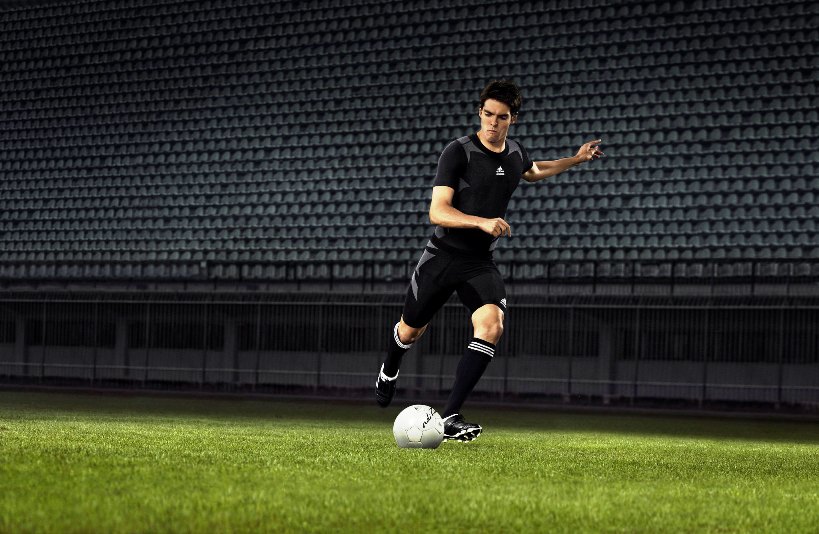 The United States birthed its Major League Soccer division just 27 years ago. There have been some incredible foreign imports during its short history, including more than 100 Brazilian nationals who've graced the North American pitches since the league's inception.
Brazil is the most successful country at an international level, having won the World Cup (5 times) on more occasions than any other team in FIFA history. The South American country has produced some of the most talented soccer players, and we're diving deeper into those who've taken their talents to the MLS. 
Paulo Nagamura (LA Galaxy, Toronto, Chivas USA & Sporting KC) 
No other Brazilian-born player spent more time in the MLS than Paulo Nagamura. After playing through the Sao Paulo and Arsenal youth system between 1994-2004, Nagamura signed with the Los Angeles Galaxy in 2005 to begin his professional career.
Success was almost instant as he slid into the heart of LA's midfield, a squad that successfully captured the MLS Cup and the U.S. Open Cup in his debut year. Following a two-year tenure with Los Angeles, he joined Toronto FC for a mere four appearances before finding a long-term squad position with Chivas USA. 
The only time during his professional career spent outside of the MLS was when Nagamura joined Mexican side Tigres. Still, a return to the MLS came in 2012, and more silverware was added to his accomplishments. 
Nagamura was a crucial member of the Sporting Kansas City squad that won the U.S. Open Cup in 2012, a success repeated three years later during the 2015 season. He also won the MLS Cup in 2013 with Sporting KC.
Nagamura's career ended in 2015 with more than 250 regular-season appearances in the MLS, and today, he can be found coaching the league's Texas-based club, Houston Dynamo.   
Julio César (Toronto FC) 
While Julio César only appeared in the MLS for a small 7-game stint at Toronto FC, he's notably one of the most accomplished goalkeepers to have ever played in the league. 
César won five Scudetti, the 2009/10 UEFA Champions League, and the 2010 FIFA Club World Cup as a member of Serie A's Inter Milan squad. Between 2005-2012, he was the primary goalkeeper at Inter, and he claimed consecutive goalkeeper of the year awards in 2009 and 2010. 
With Canada's recent sports betting push, Ontario sports betting apps have seen their local clubs receive significant wagering support. Both Montréal and Toronto have become prevalent in Canadian sports betting tickets, whether they're being supported or faded by the bookmakers. 
César would have significantly boosted Toronto's expected season outcome and available betting odds, should he be competing in today's landscape. And although the Brazilian is long retired, he remains one of the most talented goalkeepers to have ever played in the MLS.  
Kaka (LA Galaxy & Sporting KC) 
Regarding career success, Kaka is the lone Brazilian Ballon d'Or winner that has graced the MLS league. After spending the majority of his professional tenure with top European clubs such as Milan and Real Madrid, World Cup winner, Kaka joined Orlando City ahead of their debut MLS campaign in 2015. 
Kaka spent his final three seasons as a professional player at Orlando, scoring 24 goals and delivering 22 assists during that time. During these three seasons, he was nominated for the MLS All-Star game and was awarded the MVP award in the 2015 edition of the All-Star matchup. Aged 35, the Brazilian superstar retired from the sport. 
Luciano Emilio (D.C. United)
Luciano Emilio is the only Brazilian player to have featured in MLS who successfully obtained the league's MVP award. Emiliano entered the United States with ten years of professional soccer under his belt, but it was in Major League Soccer where his attributes shined the most. 
Emilio joined D.C. United ahead of the 2007 domestic campaign, netting 20 goals during his debut season, which awarded him the season's MVP award. Additionally, he won the Golden Boot award in the same season and the inaugural Newcomer of the Year award alongside his squad's Supporters' Shield success. 
The following season his team repeated their Supporters' Shield success. At the same time, Emilio continued his goal-scoring ways by obtaining double-digit goals during the three seasons he played for D.C. United.
After briefly exiting the league to return home, Emilio returned to the MLS to assist D.C. United in the second half of their 2010 campaign. However, this would be his final days in MLS, finishing his time in North America with 87 regular-season and 41 goals.