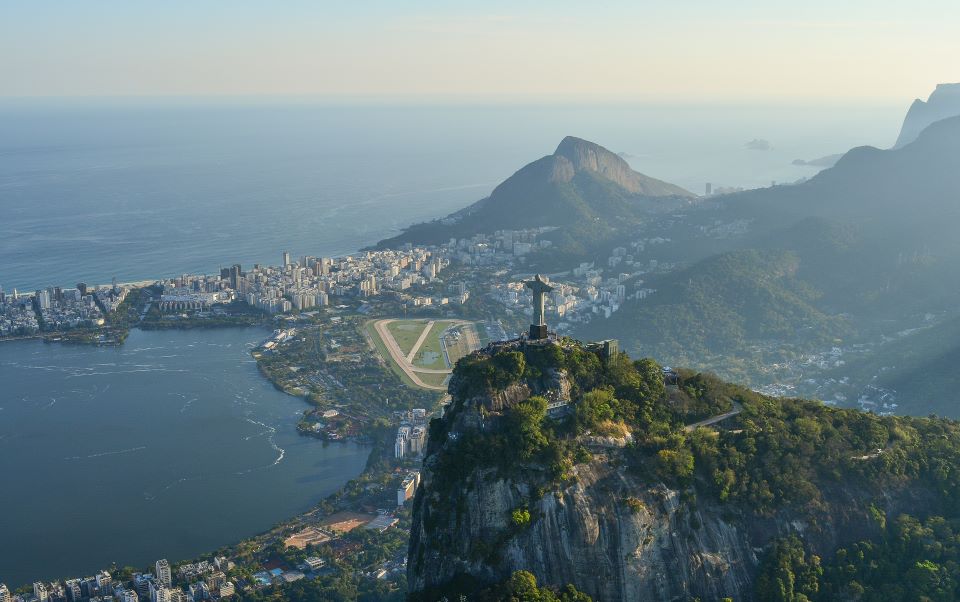 Many tourists flock to Rio de Janeiro each year for the vibrant culture, the colourful street parties and the stunning landscape. Whilst these are all exceptionally good reasons to visit, Rio has a rich history that many tourists don't expect when they arrive. From grand but now disused buildings, to staggering collections of artefacts, there's all kinds of history to be uncovered if you know where to look. Thankfully we know this city like the back of our hand and have put together this article to show you all of Rio's most exciting historical buildings, collections, and monuments, so that you can enjoy the inside scoop on Rio's best bits.
Museu Historico Nacional
Firstly, a good way to get your historical grounding is to go and learn about the history of the country. The National History Museum is one of the largest in the whole country with an enormous collection spanning two buildings. There are almost 350,000 artefacts each telling an important part of Brazil's history.
All of these pieces are on permanent display, but it's also worth looking into the temporary exhibits too. Often there are new displays, that sometimes have a small additional entry fee. For these displays, the museum will loan important artefacts from other museums, giving us a chance to see an even broader slice of history.
Urca Casino
Once you've got your grounding in the history of Brazil as a country, it's time for some more modern history. The 1930s in Brazil was a golden era for dancers, singers, and musicians. Perhaps nowhere was more famous than the Urca Casino which was the home of Carmen Miranda.
Carmen was one of the most celebrated entertainers in Brazil and performed a nightly show here throughout the 1930s and 40s. She left to pursue a career in Hollywood after this, but stars such as Bing Crosby, Walt Disney, and even Orson Welles frequented the casino long after she had left. Unfortunately, the casino was forced to close in 1946 and it fell into ruin shortly after. If you want to play cards then your best bet is to look online, with Blackjack at IgntionCasino.Eu being a particularly popular choice.
Modern Day Urca
It wasn't until 2013 that the casino was renovated and it's now used by the European Design Institute for many of their classes. Whilst many renovations would rip up the history of the casino, this one was much more sympathetic. It's still possible to go and view the main hall, where the casino games would have taken place.
Instead of turning this into an auditorium, it has instead been left in its ruined state, with vines trailing from the crumbling walls and even trees poking their branches through the windows. It's stunning as it is, but even more beautiful for the surrounding grandeur.
Bar Luiz
After a morning of sightseeing, you're probably a little thirsty and this spot in the center of town is the perfect place for it. The original Bar Luis opened all the way back in 1887 making it one of the very oldest in Rio. It was opened by a German immigrant who wanted to bring a little of his nation's gastronomic heritage to Brazil. Although the bar has technically moved from its original one on Rua Assembleia to its current one, it was still under the same management, so we think it counts.
What makes this bar such a great spot is that it still has stunning elements of decor from throughout its history, kind of like walking through a museum of the ages. As well as this, the food is delicious if a little incongruous. Delicious smoked and then grilled German sausage is accompanied by homemade sauerkraut and potato salad. It may feel unusual to eat like this in Brazil, but when you consider the length of time this bar has stood here, they're clearly doing something right.
Rua do Lavradio
Finally, if you want to round out your evening with a traditional Brazilian beverage and a bit of a party then head to one of the oldest streets in town. Rua do Lavradio is an enormously historic street with dozens of antique shops and stalls lining it by day. If you happen to arrive before these close then they're a great opportunity to take a bit of history home with you. However, if you're arriving later on then this is a great place to get the party started.
Rio Scenarium is our favorite spot for a drink and a dance because it's housed in an old movie theater. There are fascinating props everywhere that make for great selfie opportunities. You can also enjoy dancing the samba here, as that is what it is most famous for. Once you've learned the moves, be sure to stay around until after midnight when the whole street spills outside and turns into one of the most fantastic parties you'll have ever been to.