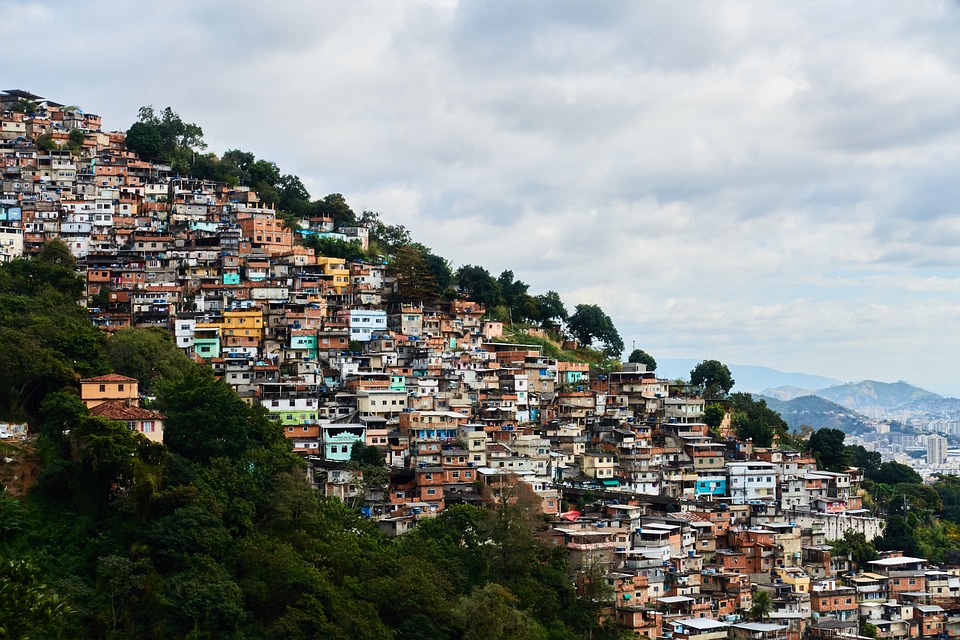 Rio de Janeiro in Brazil is one of the most popular destinations in the world. You've likely heard of it and its famous beaches, the Christ the Redeemer statue, and the city's colorful favelas.
The city is also famous for hosting many FIFA World Cup 2014 matches when Brazil was selected as the host country of the prestigious competition.
Tourists love traveling to Rio because it's a city that has many cultural and historical landmarks, fun and family friendly activities, paradisiac beaches, and a very exciting nightlife.
But for those who know very little about Rio de Janeiro, this article will provide a list of the best places to visit during your trip. These are just a few of the most wonderful things that Rio has to offer.
There is a lot more to discover that could not be included in this list. But here are some unmissable places to visit in this lively city.
Unmissable places in Rio de Janeiro
Let's jump straight in. Here are the best places to visit in Rio:
1. Statue of Christ the Redeemer
This world-famous statue has to be at the top of your list when visiting Rio. The statue was built between 1922 and 1931 and is approximately 30 meters tall.
It is the result of a partnership between several artists of different nationalities. This work of art was created by Paul Landowski, a French sculptor, but was built by a Brazilian engineer known as Heitor da Silva Costa.
Costa was assisted by another French engineer called Albert Caquot. A Romanian sculptor named Gheorghe Leonida also participated by sculpting the statue's face.
The statue of Christ the Redeemer is considered an Art Deco statue. The Art Deco movement originated in the 1920s, during the construction phase of this iconic Christ statue.
Art Deco has been described as a fusion of styles that can sometimes seem opposed to each other. This is one of the reasons why 'art deco' is sometimes hard to describe and pin down.
However, generally speaking, Art Deco statues are closer to classical sculpture and show fluid lines and sometimes complex geometric patterns. In the case of Rio's famous statue, fluid lines are clearly visible as well as the influence of classical sculpture.
The Christ the Redeemer statue is worth a visit during the daytime, particularly on a sunny day. Visitors will have a beautiful view of the entire city as well as a close-up view of this monument.
During the nighttime, the statue is also lit up with nice lights. For special events and celebrations, the statue is sometimes lit in the colors of the Brazilian flag.
2. Rio's beaches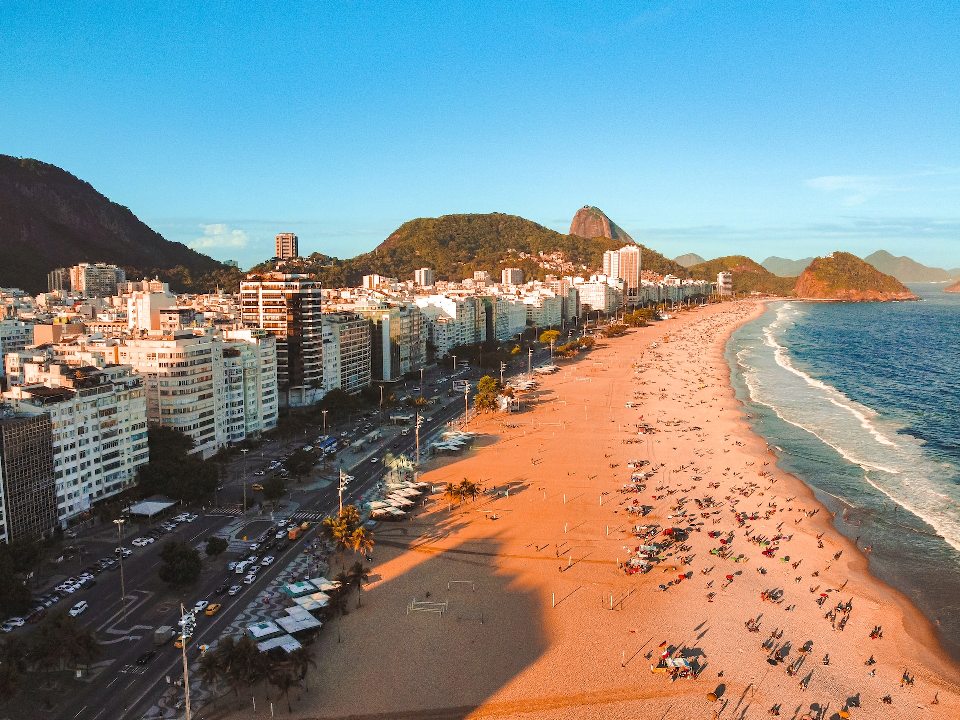 While you're in Rio, make sure you enjoy the city's famous beaches. You can even enjoy some beach activities and water sports.
For example, you can go hang gliding or paragliding, you can book a sailing experience, and more. You can also play volleyball or beach soccer on the city's white sand.
You can also try out some fresh coconut juice, straight out of a coconut, near the beach.
Many carts and small shops sell fresh coconuts that they pierce for you to drink out of while you lounge on the beach.
Rio's best beach is universally considered to be Copacabana. It is the most popular beach in the city.
Ipanema beach is also one of the best and is known for being a little bit more chic. There is also a nice promenade next to this beach for bikers, walkers and skaters to enjoy.
For those who want a more secluded beach, further away from the city, you might want to try Joatinga beach. However, it's becoming a more and more expensive area due to the emergence of luxurious resorts and villas near the beach.
3. Pão de Açúcar (Sugarloaf Mountain)
This mountain is a must for any tourists coming to Rio. On top of it, you will be rewarded with stunning views of the entire city.
You can reach the mountain's summit by cable car. These cable cars or aerial tramways, give you the opportunity to sit back and enjoy the mesmerizing view during your ascent and descent.
For a truly unforgettable experience, try and visit this mountain at sunrise hours/early morning hours or sunset hours. You will not be disappointed by the view at these hours of the day.
There is also a bar at the very top of the mountain which serves nice cocktails and snacks for you to enjoy as you take in the view.
4. Visit the nightlife neighborhoods
Even if you're traveling with family members or with children, you can quickly walk through Rio's nightlife neighborhoods to take in the city's unique atmosphere.
The most famous nightlife neighborhood in Rio is Lapa. It is full of bars, pubs, nightclubs and street parties.
The atmosphere in this part of this city is extremely lively, joyful and buoyant. It is worth a visit if you want to understand the city's dynamic and its reputation.
Of course, if you have the time or the opportunity to experience this nightlife by going to a pub, bar, nightclub or party, then try and do so.
You can also visit one of Rio's famous casinos and enjoy some casino gaming activities. Many casinos, both land-based or online, offer fun games such as slingo. Slingo is a relatively new casino game that combines slots and bingo.
You can play it at some casinos in Brazil but also in online casinos like Rainbow Riches Casino. Casino gaming is one of the best ways to meet locals, chat with them and learn from them.
You can easily make friends and mix with the locals in a relaxed and playful casino environment.
Final thoughts
This article presented some of the best activities and places to visit during your visit in Rio. We hope you enjoy your time there.