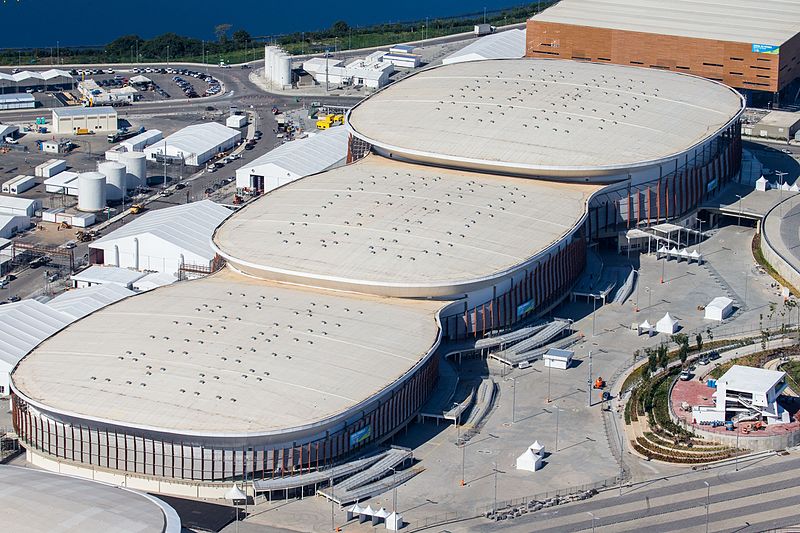 The long-awaited, prestigious world sporting event of 2016 is here at last and the city of Rio is busy welcoming athletes and sportspeople from all around the globe. These games are all set to feature about 28 sports which include golf, rugby, swimming, archery, volleyball, basketball, badminton, etc. and many more exciting games.
Olympic Games will commence at the Olympic Park which has been constructed at the Copacabana, Barra, Deodoro and Maracanã. Amongst these, the Maracanã Stadium has the largest capacity and can accommodate approximately 74,738 viewers. There will also be nine venues which are going to be used for the games, which are as follows-Carioca Arena 1, Carioca Arena 2, Carioca Arena 3, Future Arena, Maria Lenk Aquatics Centre, Olympic Aquatics Stadium, Olympic Tennis Centre, Rio Olympic Arena and Rio Olympic Velodrome.

The list of games and their venues are as follows-

Copacabana - beach volleyball; triathlon; sailing; race walk; rowing and canoe sprint/kayak; marathon swim; road cycling.

Barra - basketball; taekwondo and judo; wrestling; handball; weightlifting; diving,  tennis; swimming and synchronised swimming;  track cycling; water polo; gymnastics, artistic, rhythmic and trampoline; boxing; table tennis and badminton.

Deodoro - equestrian; hockey; shooting; fencing; modern pentathlon, mountain-biking, BMX and canoe slalom;

Maracanã - marathon; rugby; football; archery; athletics, volleyball.

So now you know all about the Olympic locations you can just get a ticket and cheer for your favourite athlete and enjoy their game.