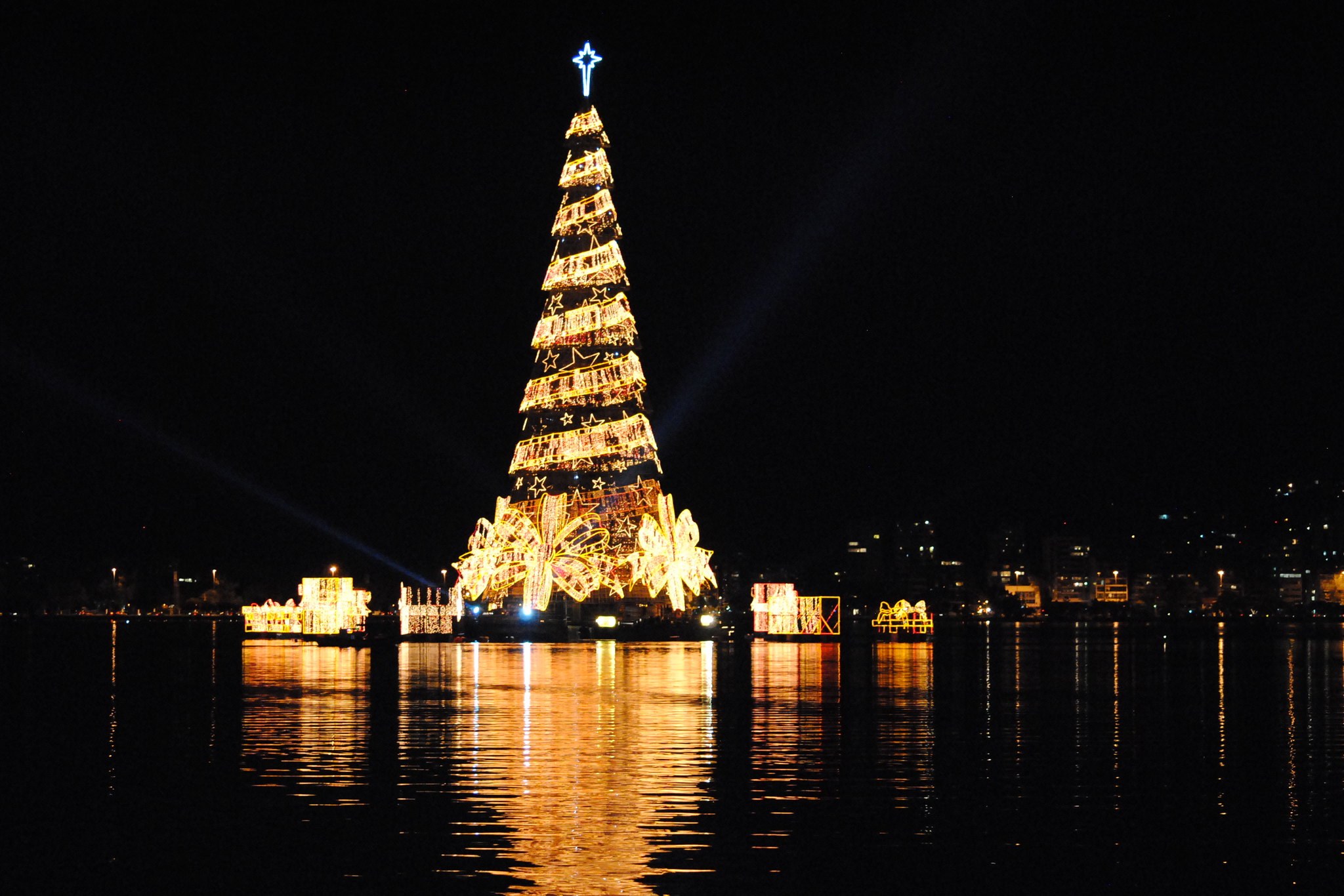 Credit: Flickr / Leandro Neumann Ciuffo / CC BY 2.0
The holiday season is upon us and people from all over the world are gearing up to celebrate the most important festival - Christmas.
Christmas in Rio de Janeiro is a big family affair which is celebrated along with the extended family. The houses and the roads are extravagantly decorated to commemorate the Christmas spirit and the general feeling of goodness and piety prevails in the air.

Christmas trees are adorned and placed in public places in the early weeks of December itself. The lighting of the Lagoa Christmas tree signifies the start of the holiday season and is bases on a different theme each year. Decorations which feature the nativity scenes and Santa Claus are also put up at many communal places.
However, the Christmas celebrations start with the Midnight Mass or the Missa do Galo in the churches on the Christmas Eve. After the mass at the church gets over, the families head to their homes to have a traditional Brazilian dinner. This is also the time when gifts are exchanged. The next day being the Christmas day all the shops,
restaurants
and offices remain closed, nevertheless, some of the restaurants do open on Christmas day. People generally like to spend time visiting relatives with their families.
In many parts of the country, various competitions and contests of things related to Christmas also take place. Many parties are organised at the beaches where tourists can also take part in the celebrations.
So,
visit Rio de Janeiro
this Christmas and experience the same Christian festival celebrated with a different culture.