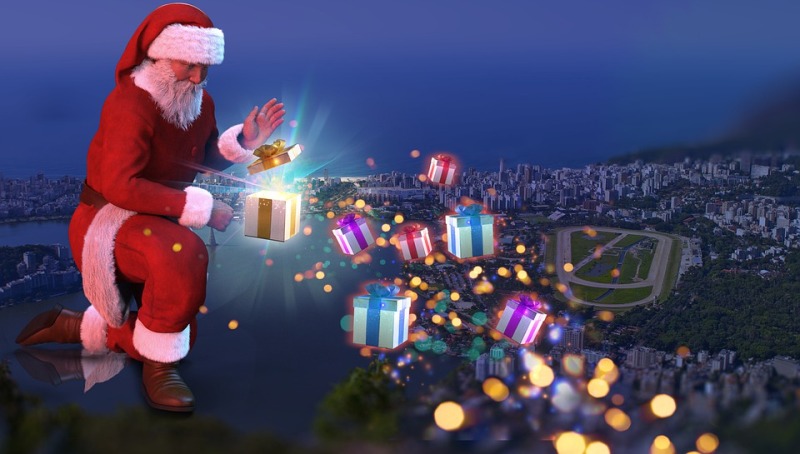 Christmas in Rio is not like your usual cold snowy affair, like in European countries. It is entirely possible that you might be spending a Christmas Eve in a summer dress and drinking cold beer, unlike snuggling in warm clothing holding a cup of hot cocoa.
The Cariocas celebrate Christmas in a different way, but with the same festive spirit.
The sandy beaches and Caipirinhas take place of the snow and eggnog, and the Christmas in Rio starts by lighting the Lagoa Christmas tree. The city is decorated with scenes from the nativity and some decorations also feature the Santa Claus.
Shopping in Rio

However, for some people Christmas means shopping, and the malls. The markets in Rio do not disappoint them. Shopping destinations such as Shopping Leblon, Rio Sul and Barra Shopping are ornately decorated and also have many special offers, so finding a Christmas present for a friend or a family member back home is not a problem at all. Also, the numerous Christmas fairs that pop around the city offer some unusual articles.

Family Time
Just like everywhere else around the world, Christmas in Rio is a family occasion. People take holidays or leave on and before Christmas, even most shops are closed for the occasion. After the traditional dinner is finished, the family ventures out to see the decorations or the elaborate fireworks that light up the sky.
After the celebrations are over people in Rio take some much needed to gear up for the electrifying New Year parties.

To experience a tropical Christmas book your flights to Rio now.