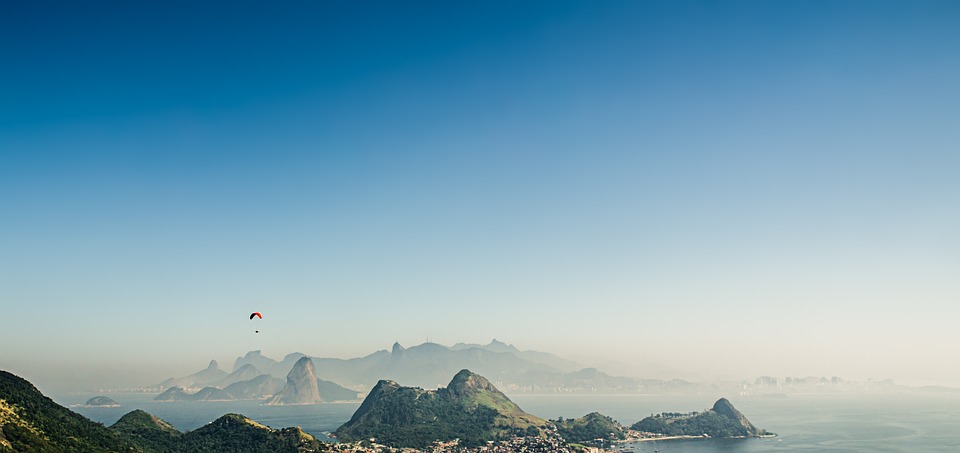 Solitude lovers, beach lovers, and romantics alike, will be spellbound by the captivating beauty of Niterói aka the city of smile. Niterói has a stunning landscape and is popular for its rich culture, pristine crystalline beaches, and fun-filled entertainment options. Situated around 20 km (30 mins) from Rio de Janeiro, this is the place to be for an enviable vacation.
A fascinating catamaran ferry trip from Rio's Centro to the far side of Guanabara Bay is a wonderful option to reach this holiday destination. Alternatively, visitors may take '1001' buses (bus lines 761D, 751D, and 741D). 
Once in the city, there are plenty of exciting things to do and see. How about walking on the sands of the oceanic beaches, sounds like fun, right? Then, visit the Praia de Itacoatiara beach, which is a hidden gem between lush green mountains. The beach has enchanting white sands and clear blue waters, and visitors can enjoy outdoor activities like surfing, hiking, and other exciting watersports.
Guests can enjoy a tranquil walk or cycle around at Rio's State Park of the Mountain Range of Tiririca, which is situated on the border between Niterói and the municipality of Maricá. Popular English scientist, Charles Darwin, who visited this park in 1832, described it as an exuberant place. Visitors can also enjoy the 2.2-kilometre pathway called 'Os Caminhos de Darwin' that is named after the scientist and is open every day from 8 a.m. to 6 p.m.
Next, head to the Museum of Contemporary Art's and admire the architecture designed by Brazilian architect, Oscar Niemeyer. Also, admire other buildings designed by the architect including the Popular Theater, the Juscelino Kubitschek square, the Oscar Niemeyer Foundation, and much more. Visitors can enjoy a picnic at the Campo de São Bento park or attend "Roda de samba" at the cultural centre, Candongueiro, located near Pendotiba neighbourhood.
Get ready for the trip of your lifetime at Niterói. Choose from the Niteroi tour of your choice and have a relaxing and rejuvenating vacation.