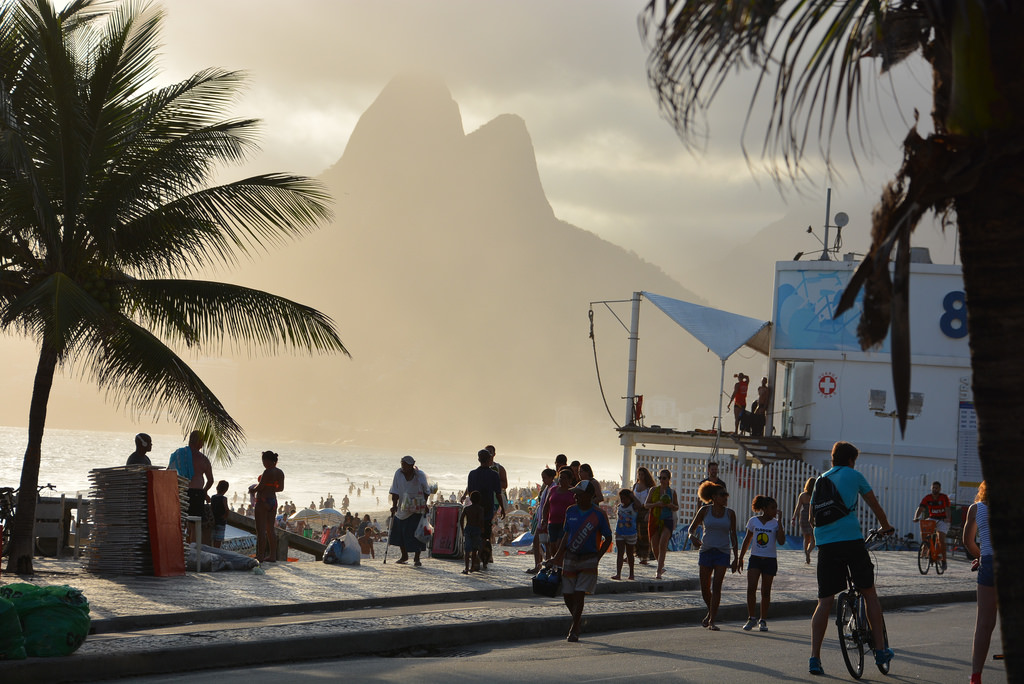 Credit: Flickr / Alejandro / CC BY 2.0
The stunning location, the colourful environment and culture certainly play a huge part in the popularity of Rio de Janeiro being a tourist hotspot. And while we can write down a number of top things to do in Rio, we feel that July is one of the best times to visit this city. Not only is the weather is pleasant, but the clear skies give a perfect view of the imposing Christ the Redeemer statue for all visitors to see.
July brings in the winter season in the wonderful city of Rio, although the normally high temperatures don't make it feel like a traditional cold season. The average temperatures during the day range from 21°C - 25°C (70°F - 77°F) and during the night, fall to as low as 18°C (64.5°F). The humidity levels in the city are quite high, ranging from 53% - 97%. These weather conditions in Rio make it an excellent time to take a stroll through the streets and enjoy the local city nightlife.
Aside from being one of the coolest months of the year, it is also the driest month as there is no rainfall during this time in the city. However, if it does rain you can expect a slight drizzle, nothing that should dampen your spirits when travelling. Just be cautious and pack a light jacket or an umbrella to avoid the unnecessary hassle while you go about exploring the areas and visiting the popular tourist attractions Rio has to offer.
Other than that, grab your friends or family and head towards the beach, or check out some other notable landmarks in Rio as you book a tour to complete the perfect holiday experience during the month of July.