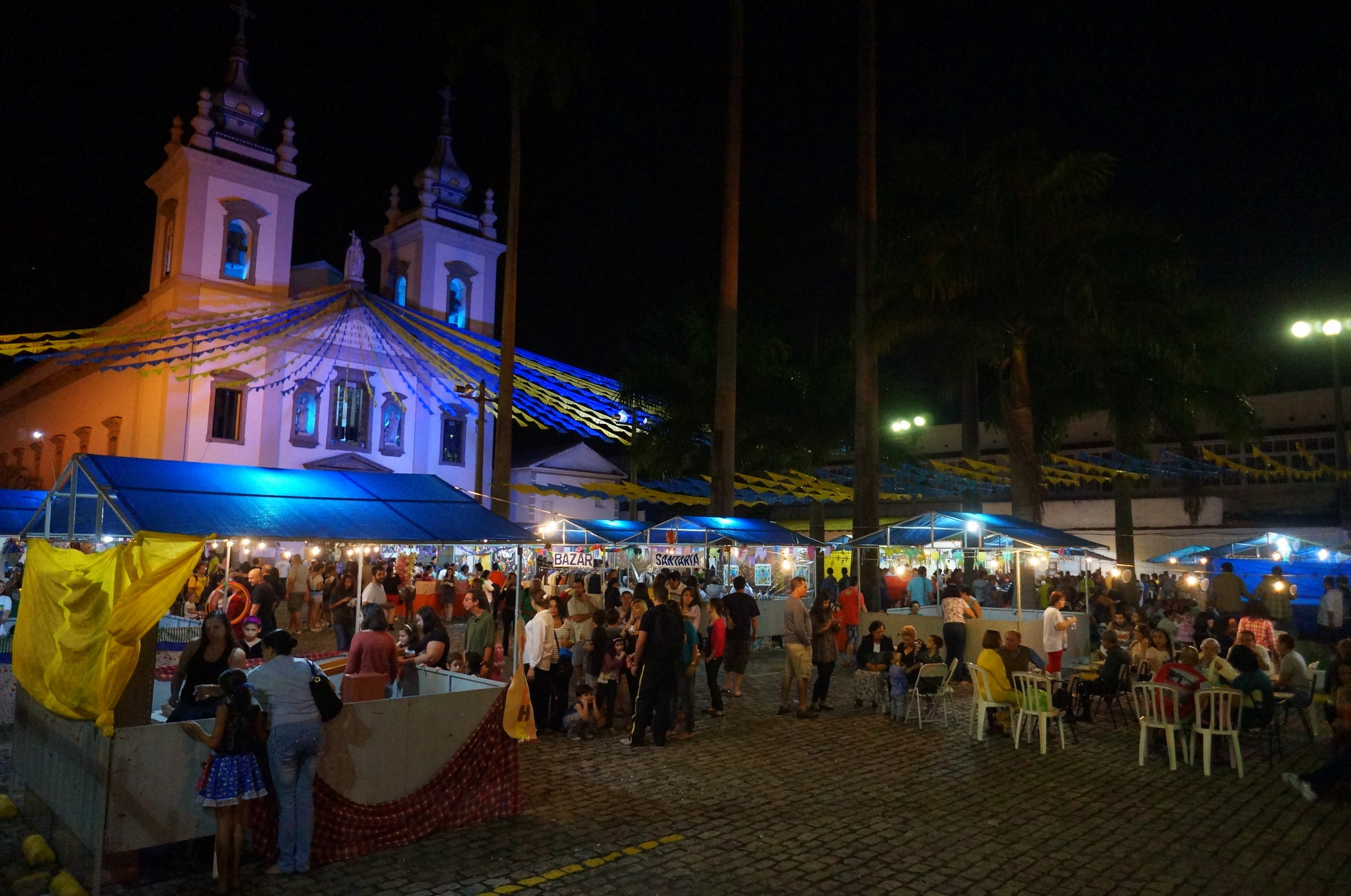 Credit: Flickr / Leandro Neumann Ciuffo / CC BY 2.0
The month of June brings pleasant weather to Rio de Janeiro. Since Brazil lies in the Southern hemisphere, Rio faces winter from June to September and the average temperatures range between 12-29ºC (54-84ºF)  with little humidity during the day. You can expect light sweater weather for a few nights as well. Don't forget to pack a light raincoat for sudden rainstorms.
Experience Festa Junina
Spanning the month of June, Festa Junina brings party fever to Rio with bustling food stands, drinks, music, fireworks and bonfires at public places all around. Typical Festa Junina party foods like rice pudding, corn muffins, caramel apples etc. are prepared and enjoyed especially on big days - 13th, 24th and 29th of June. Beware of the sinful Caipirinhas; Brazil's national cocktail. Too much of this mouthwatering sugarcane drink is sure to leave you hung-over next morning.
Fun in the sun
If you are surfing enthusiasts then flock to Rio's beaches since the choppy waters provide ample waves for surfing. Enjoy a cool drink of coconut water on a sunny morning at Leblon beach or a beautiful sunset at Arpoador rock; neatly tucked away between Ipanema and Copacabana.
Jazz and Samba Central
You can sway to samba beats with open-air concerts and bonfire festivals at places like Pedra Do Sal; the birthplace of samba, which pulsates with live music on Monday nights. Rio Scenarium in Lapa is another uniquely kooky place to catch some of the best samba gigs in town.

Jazz lovers can attend the world-famous Rio das Ostras Jazz & Blues Festival in mid-June; featuring performances from over 25 national and international acts. We personally love picking up some hearty Brazilian fare at the Bohemian Santa Teresa.

After a divine musical experience, head down to Bar do Mineiro and try their delicious Feijoada (a stew of beans, beef and pork). Finally, end your day on a sweet note by grabbing some quality Brigadeiros (Brazilian truffle balls), a must-have from one of the many patisseries like Bel Trufas around Rio.
Rio also offers many more exciting fun tours and activities for you to enjoy.