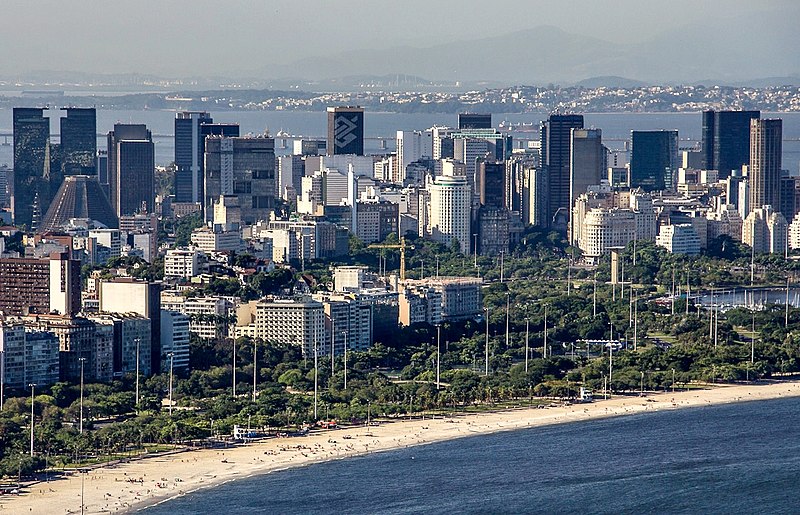 With its gorgeous beaches, legendary nightlife and fun samba vibes everywhere, no trip to Brazil is complete without the Rio De Janeiro experience. Here parties go all night and few venues are able to contain the fun instead, people overflow onto the streets to the thrum of live music. Some of Rio's best accommodations lie along its golden coast; the view out of a sun-kissed balcony against the backdrop of deep blue waters is spectacular. 
Neighbourhoods in Rio de Janeiro
Before you book, you must plan your packing to fit the essential things, clothes you want to carry with you. Also it is important to understand the layout of the city. Based on what you wish to do here, you can book a hotel/resort accordingly. Rio is the second-largest city in Brazil; a sprawling urban jungle with so much to do. Here is a guide to some of its main sites and the attractions near them. 
Centro
The downtown financial and business centre, nestled among the modern, shiny, new buildings are many historic relics from the country's rich past. Buildings of note include the Municipal Theatre, National Library, and National Museum of Fine Arts. 
Santa Teresa
A charming little neighbourhood which witnessed a renaissance in the past few decades, thanks to a spike in tourism. Hop on the historic tram instead of climbing the steep hills and take it to the tip-top of Santa Teresa. The walk back down offers many viewpoints and some of the most gorgeous panoramic views of coastal Rio. On your way down, don't miss one of the best views Santa Teresa has to offer; the Parque das Ruínas. 
Copacabana
One of the most urbanized neighbourhoods in Rio - Copacabana is legendary for its beaches (and being the hottest spot). The 4 km stretch of the beach is the heart of Rio's nightlife with bars, restaurants and dance clubs remaining open until the wee morning hours. 
Ipanema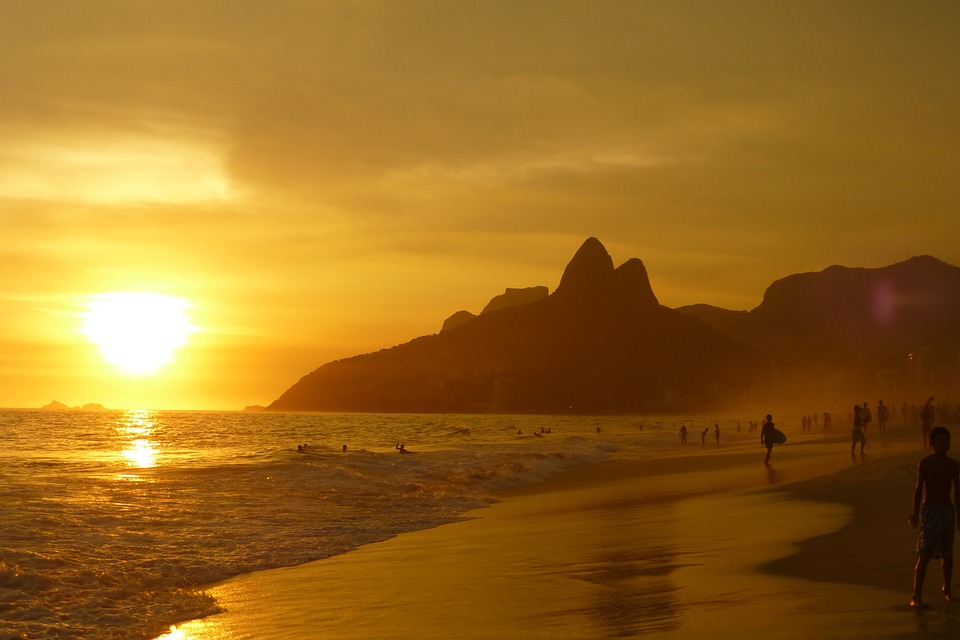 Another famous beach area that you may know from a song (I hope girl from Ipanema is now stuck in your head). It may be small in size but Ipanema is as vibrant and lively. You can get funky art and street fashion around every corner and it's a hotspot for the LGBTQIA+ community.  Ipanema has some of the best restaurants in Rio - be sure to check out Amazonia Soul for great acai bowls or Casa de Feijoada for classic (and cheap) Brazilian food. If you love meat check out one of the many Churrascaria, many have suggested Carretão.
Where to Stay
Where to stay in Rio is highly dependant on what you want to see and do. Staying on Copacabana beach no matter what season would one of the best options. The area is fabulous and the sunrises are some of the best in the world. We love the chain hotels like Hilton Copacabana, if you're looking for a mid-range, best value for money deal. Belmond Copacabana is an excellent choice for those with deep pockets - rooms are around $400 a night. For Santa Teresa, check out the Hotel Santa Teresa and Rio 180º Suites & Cuisine. Ipanema has some fabulous hotels to stay here like Hotel Fasano, designed by Philippe Starck. Their rooftop pool and bar is particularly noteworthy.