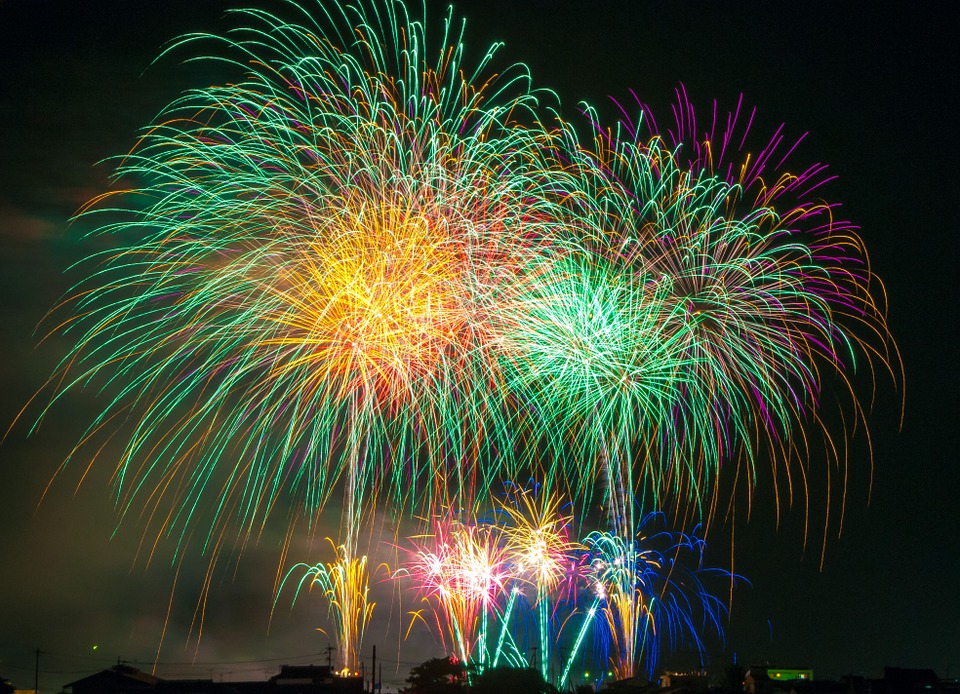 Rio De Janeiro lives up to its party city name with their Reveillon (New Year's Eve) celebrations along Copacabana beach. Around 3 million tourists flock to the iconic beach to welcome the new year and take part in one of the world's biggest parties. By evening the beach gets full of people waiting for fireworks. New Year's Eve is a time for Brazilians to come together and celebrate with their families so you'll see people from all walks of life. You can book a bar-hopping tour to bring the new year in with style. 
The Countdown
There are so many restaurants in and around Copacabana beach and other areas like Ipanema and Leblon, which offer exclusive "prix fixe" menus. Beachfront restaurants also offer tickets to the terrace to watch the spectacular fireworks display.  The beachfront avenue – called Avenida Atlantica – is also closed to traffic during the celebrations, so you're able to really pick and choose what works best for your tastes – the beach, Avenida, or the sanctuary of an oceanside restaurant or bar. 
New Year's Traditions
Most Brazilians dressed in white from head to toe to pay tribute to the Afro-Brazilian, or macumba, sea goddess Iemanjá (Yemanjá), as this is believed to bring them good luck for the coming year. You'll also see pops of colour with people adding colourful accessories to their white outfits- each colour means something. Red is for romance, green is for health and yellow is for success. 
Many Brazilians also bring flowers to the sea, and toss them into the ocean, sometimes along with soaps and make-up such as lipstick. These offerings to Lemanjã are done to acknowledge a wish that was granted the previous year or to show gratitude for a blessing bestowed upon the reveller. After the fireworks are over, it is customary to head to the sea and jump seven waves while making seven wishes. Legend has it that after jumping the seven waves and leaving the ocean, it's important to not look back in order to avoid making Iemanjá angry. Paintings of Iemanjá are sold in Rio shops, next to paintings of Jesus and other Catholic saints. They portray her as a woman rising out of the sea. 
After the Clock Strikes 12
The party doesn't end with the fireworks, Copacabana beach continues celebrating along Avenida Atlantica.  There are many nightclubs and bars in and around here. Some local clubs will allow entry before the fireworks, give you a wristband and an option to exit and enjoy the beach fireworks before coming back.  Most clubs and parties serve a buffet breakfast – including a glass of champagne of course.