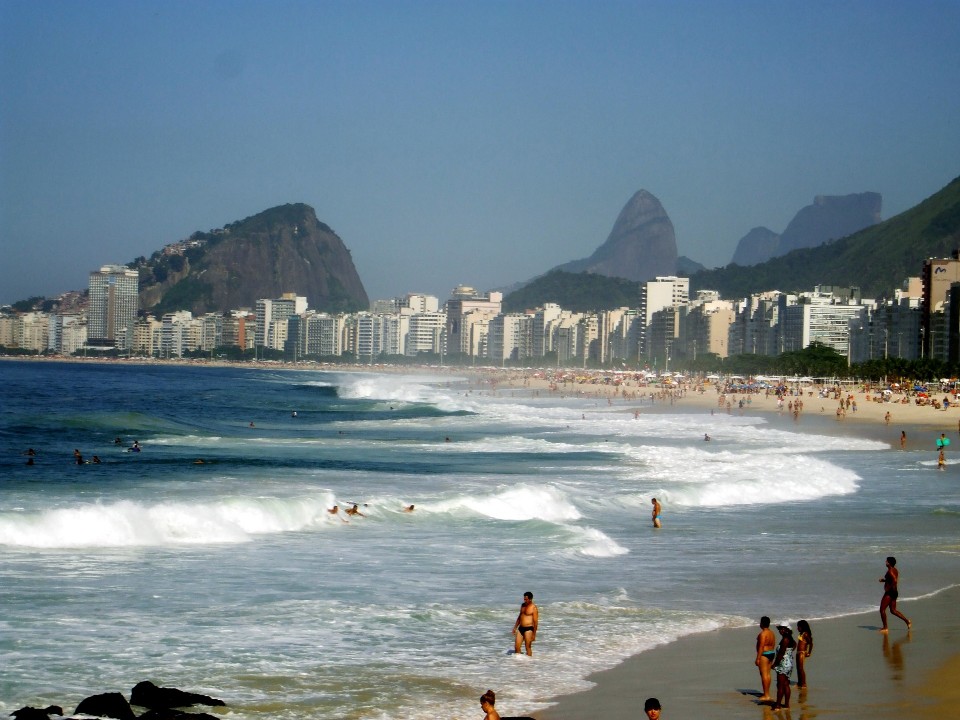 Rio is known for its party culture with the carnival, arguably one of the biggest parties in South America, happening annually and beach parties happening every week. However, Rio has its tranquil side with world-class spas, serene sights in nature and other great places in the city to soothe aching limbs after all that samba dancing.
Ipanema Beach
Copacabana might be the most popular beach in Rio but Ipanema beach is more chic and relaxing of the two. Ipanema beach is an ideal place to chill and work up a tan with tempting drinks, delicious snacks with the Dois Irmaos (two brothers) mountains in the background. Head to Posto Nove (Lifeguard post 9) for the young, hip crowd, or look for the giant rainbow flag if you're looking for LGBT+-friendly sunbathing and socializing.
Ananda Yoga
Known as an Oasis of Calm in Rio, this yoga centre in the heart of Copacabana offers amazing Reiki massages along with yoga, pilates as well as a meditation session. The centre also offers one-time lessons and treatments as well as membership options. Don't worry about your level of experience with yoga because they have Hatha, Iyengar and Hatha Vinyasa lessons tailor-made for your specific skill set. The centre also offers treatments such as ayurvedic massage, acupuncture and reflexology. 
Copacabana Palace Spa
This historic beachfront hotel boasts a world-class spa, with a sauna, steam room, relaxation area, boutique and five treatment rooms. Its signature Belmond Experience is one of the most indulgent treatments in Rio: starting with exfoliation, face mask, aromatic bath and concluding with a special healthy meal. Natural native ingredients such as acai berries and white Amazonian clay take a starring role in the therapies. If this doesn't get you tranquial, nothing will.